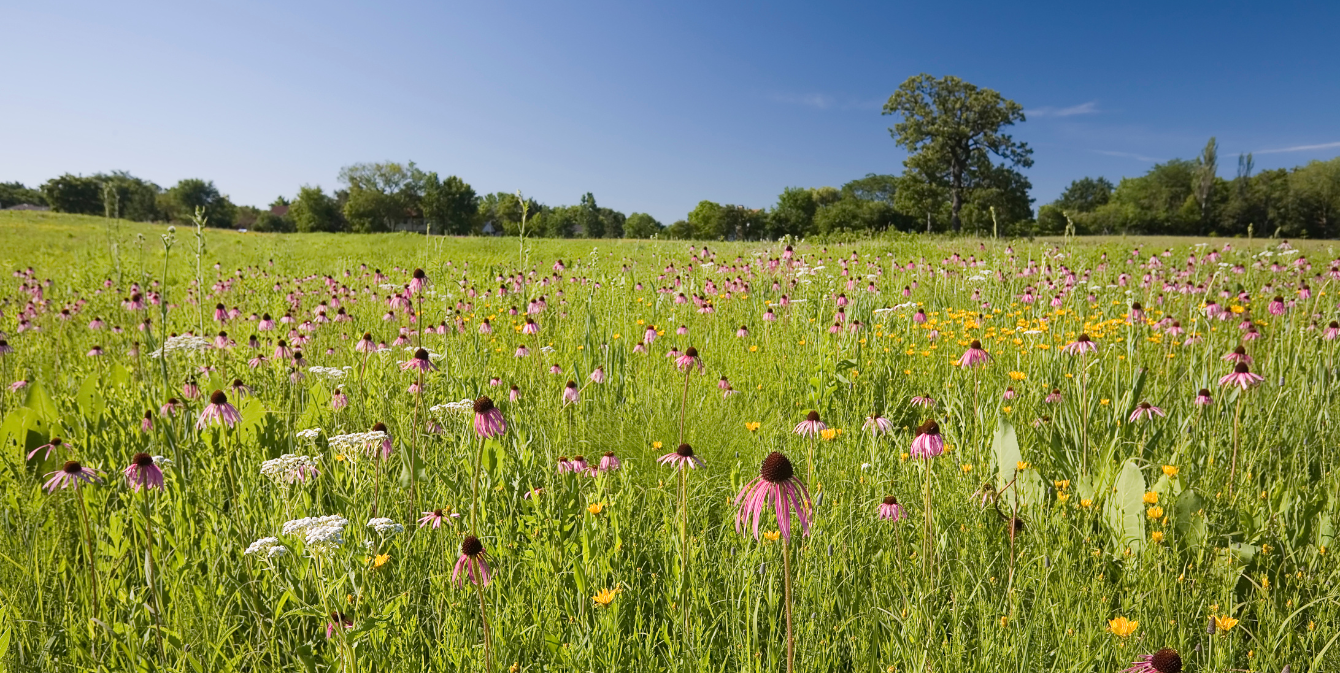 NCEL Blog
2023 Mid-Session Highlights
April 21, 2023
To celebrate Earth Day, NCEL is taking a look at some of the successful environmental policies that states have passed so far this year.
This year is the start of a new legislative biennium for states meaning that all states are in session. These "long sessions" are ripe for big movement on issues such as climate change, ensuring a just transition, protecting land, water, and biodiversity, increasing outdoor engagement, reducing plastic pollution, and restricting toxic chemicals.
Below are some of the successful bills that have passed to date in a few of the major policy areas that were highlighted in that session preview.
Jump To:
However, states have passed a variety of innovative bills outside these major areas. A few examples are included below:
Climate and Energy
Utility and Grid Policy
Ensuring strong utility policy centered on decarbonization is crucial to addressing the climate crisis as so much of reducing greenhouse gasses requires electrifying other sectors, like transportation and buildings. To date, 26 states have introduced 80 pieces of legislation around utilities and the grid.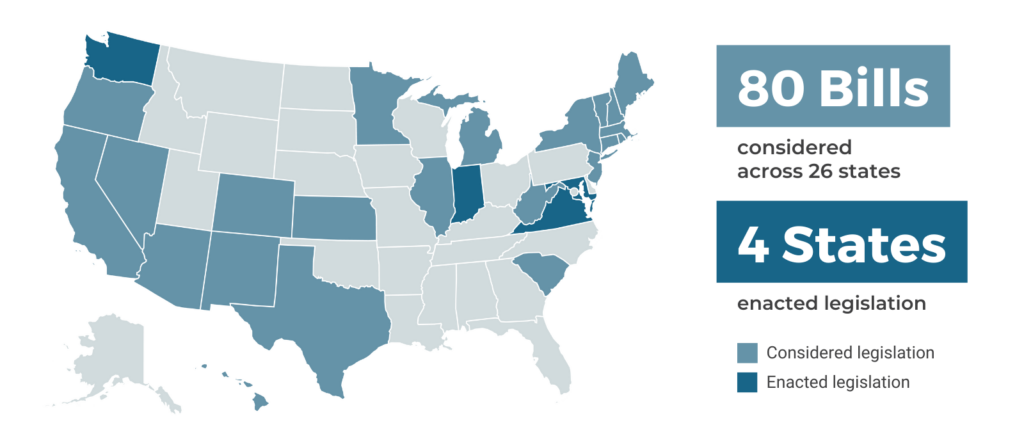 Resources
Electric Vehicles
States are continuing to work on policies promoting EV adoption and building out charging infrastructure. To date, 35 states have introduced 246 pieces of legislation promoting and aiding in adopting electric vehicles.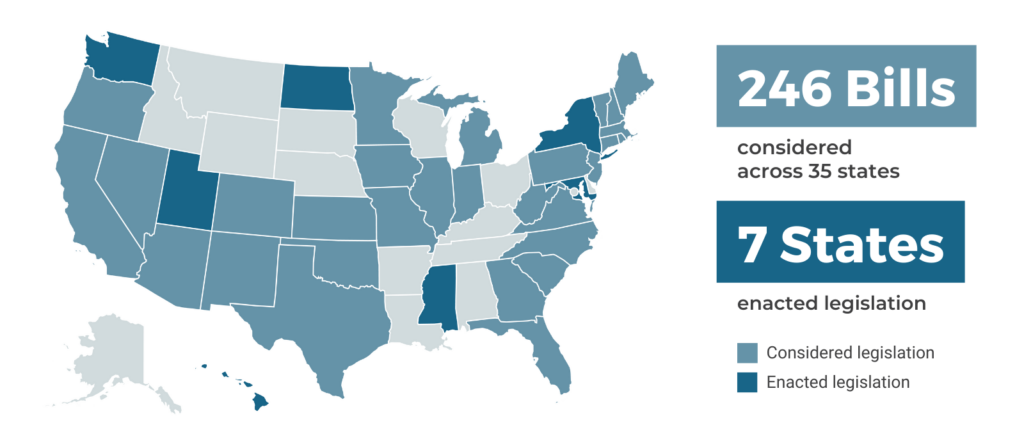 Resources
Building Decarbonization
Many states that are leading on climate action view building emissions as the next source to address. Supported by IRA funding and tax credits, states are looking at building performance standards, excluding methane gas from new construction, and incentives for heat pumps and electric appliances. To date, 24 states have introduced 154 pieces of legislation to decarbonize buildings through building standards, renewable standards, weatherization, or other methods.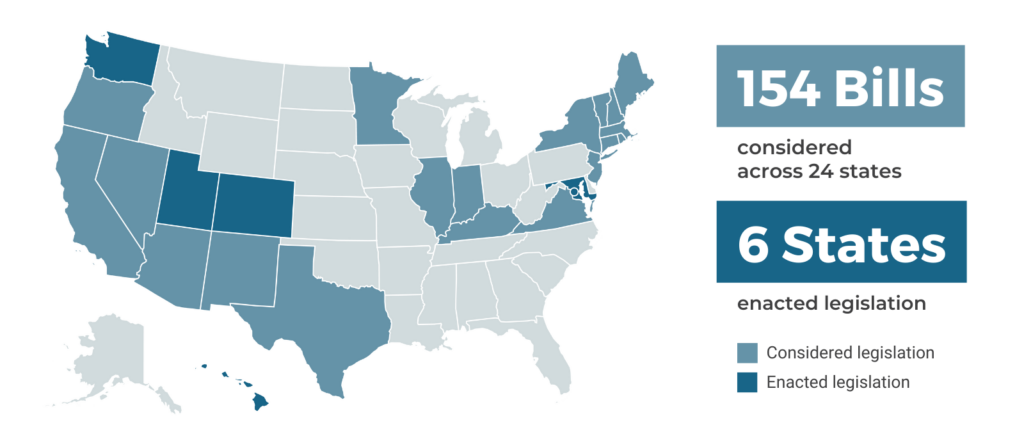 Resources
Conservation
Land and Water Conservation
States are continuing to lead land and water conservation efforts through 30×30 goals and ensuring habitat connectivity. To date, 5 states are considering 8 pieces of legislation to achieve 30% land and water conservation by 2030. In addition, 15 states are considering 21 pieces of legislation to increase habitat connectivity.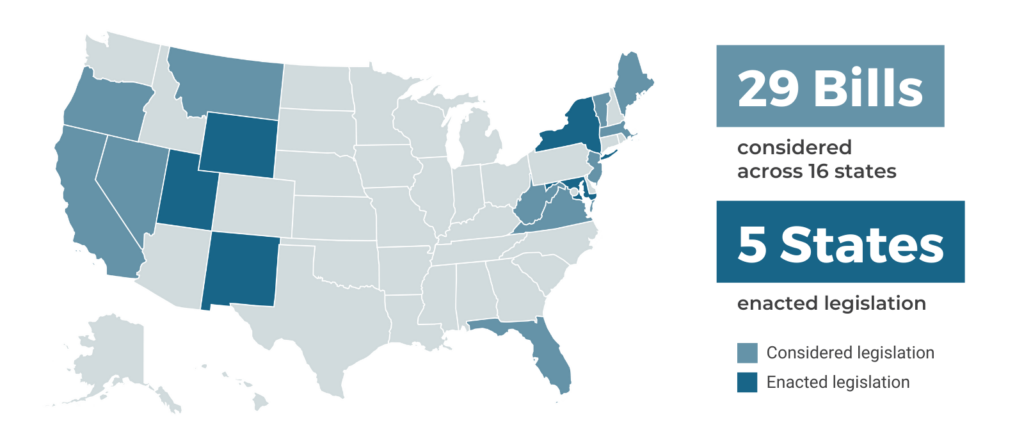 Resources
Biodiversity Protection
The United States is one of the only countries in the world without a national biodiversity strategy. In 2022, legislators urged the Biden Administration to create one. In addition to urging federal action, many states are also considering their own bills to protect biodiversity. To date, 4 states have introduced 5 pieces of legislation to protect biodiversity. There are also 32 states considering 145 bills protecting habitats and species.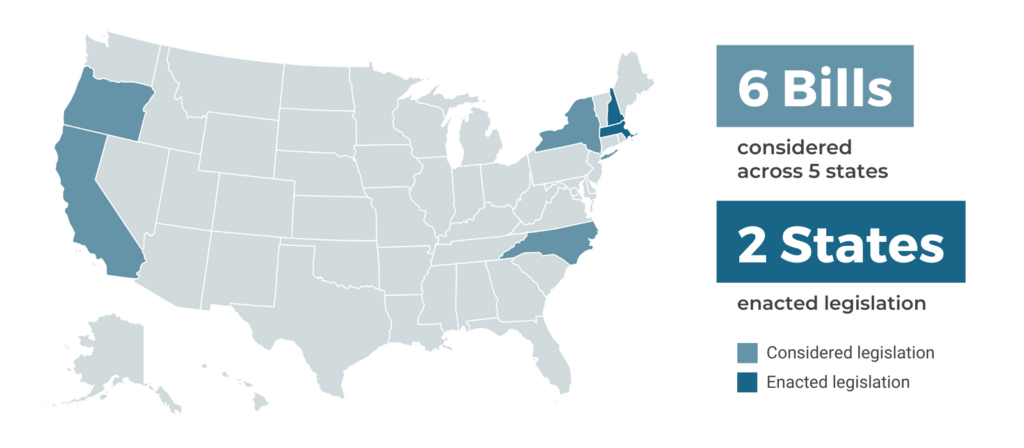 Resources
Outdoor Engagement
Spending time outdoors has proven mental and physical health benefits, and states are recognizing this by promoting outdoor engagement and recreation for the public.To date, 36 states are considering 150 pieces of legislation.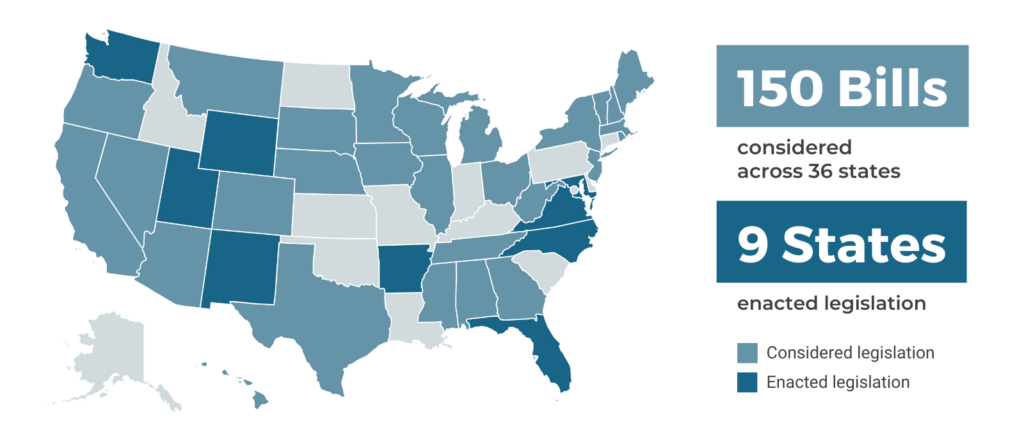 Resources
Environmental Health
Plastic Pollution
To date, 23 states have introduced 114 pieces of legislation to address plastic pollution specifically around EPR, polystyrene bans, truth in labeling, single-use plastic bans or fees, and bottle bills.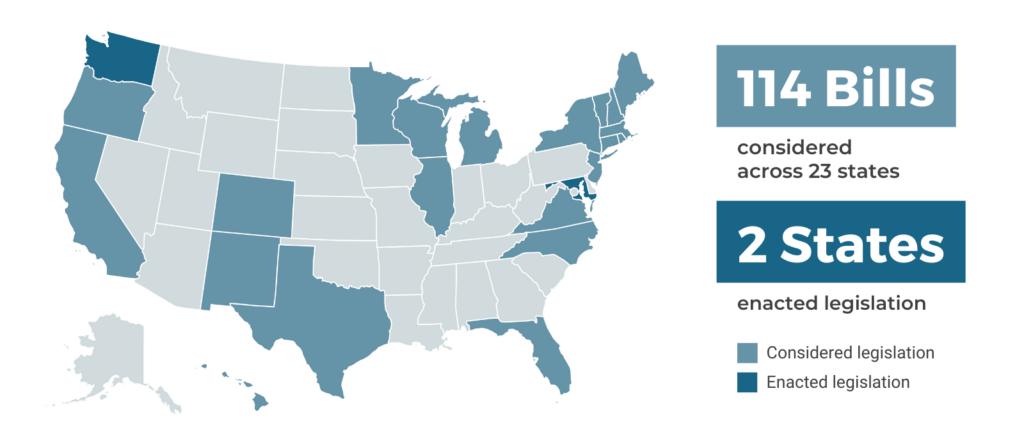 Resources
Toxic Chemicals
States continue to pursue limits and regulations on PFAS chemicals to address their threat to drinking water, food, firefighters, and farmland. To date, 34 states are considering 185 pieces of legislation to ban or limit the use of PFAS.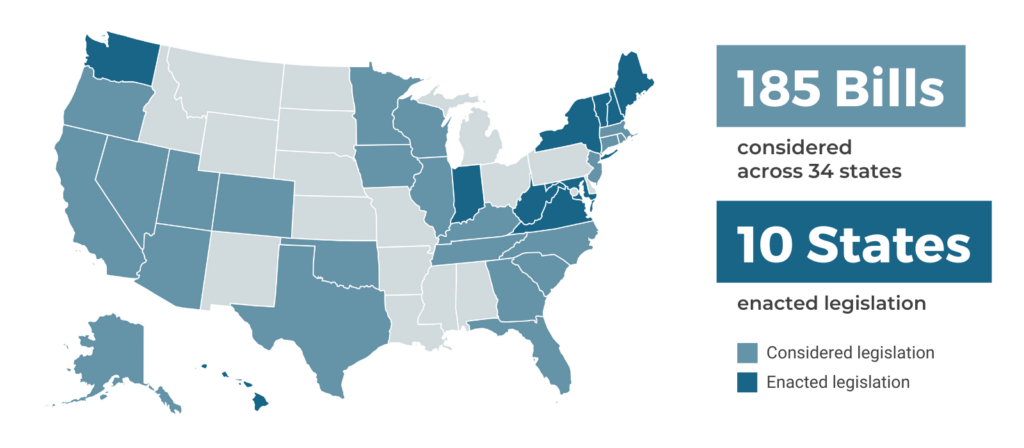 Resources
Oceans
Offshore Wind
In 2022, state legislators introduced nearly 30 bills across 10 states related to offshore wind. The passage of the IRA bolstered offshore wind development with now 12 states considering 42 pieces of legislation aimed at increasing offshore wind.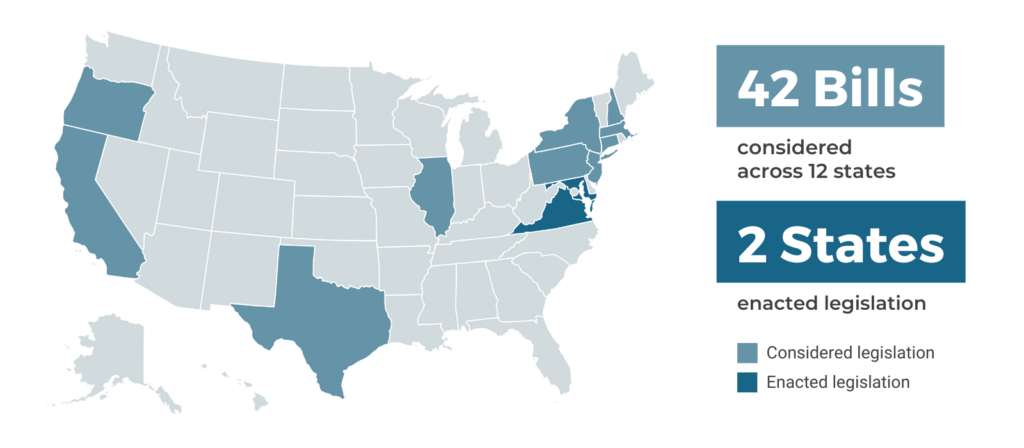 Resources