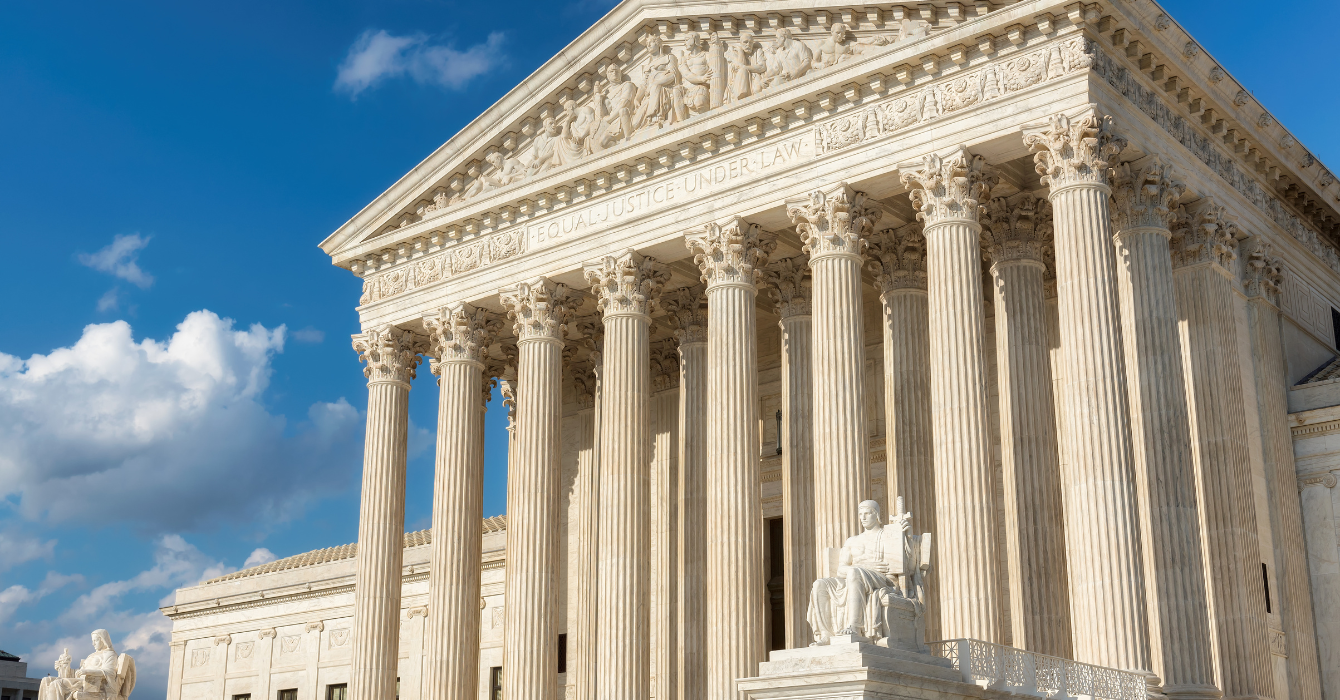 Press Release
States Will Fill the Gap Caused by West Virginia vs EPA
June 30, 2022
This SCOTUS decision marks a sad day for climate action, but it will not stop state progress.
Ruling Summary: In a 6-3 decision, the Supreme Court ruled that the U.S. Environmental Protection Agency does not have the authority to regulate and reduce greenhouse gas emissions across the power sector – the second largest source of emissions in the country.
---
Today's SCOTUS decision in West Virginia v. EPA is a tremendous step backward for the climate and all who depend on it. For too long, too many previous Administrations have not taken the climate crisis seriously. Now, with a federal Administration in place that wants to act, the Supreme Court has effectively hamstrung their efforts.
We are deeply disappointed to see yet more federal backsliding on climate. There is no time for the Judiciary to tie the Administration's hands on regulating greenhouse gasses. Much of the country is in the grip of a historic heat wave, the Atlantic hurricane season has already started, and extreme flooding is washing away our national treasures like we saw just this month in Yellowstone.
However, we can look to the states for hope. For years states have carried the weight of climate action and they will continue to do so.
More than two-thirds of US states and territories have some form of renewable portfolio standard or clean energy standard, and more than a dozen have committed to 100% clean energy, with implementation dates ranging from 2030 to 2050. States were the first to set 100% clean energy goals, economy-wide net-zero emissions targets, and implement carbon pricing. States are transitioning fleets to no-emissions vehicles, reducing building energy use, and protecting natural landscapes to enhance carbon sequestration.
While states are pushing climate action forward, legislators know that state action is not enough. States, localities, and the world depend on the U.S. government to implement bold climate policies in order to avoid even worse effects of climate change.
In the face of this decision, we call on Congress to act swiftly and codify EPA's authority to regulate emissions from across the power sector. Americans deserve a federal government that will address the climate crisis with the urgency it requires. As the largest historical contributor to greenhouse gas emissions, the United States has both a moral and practical responsibility to address the climate crisis.
While this SCOTUS decision marks a sad day for climate action and our country, it will not stop state progress.
###
Created by and for state legislators, the National Caucus of Environmental Legislators is a 501(c)(3) nonprofit that organizes over 1,200 environmentally-committed state legislators from all 50 states and both parties. NCEL provides venues and opportunities for lawmakers to share ideas and collaborate on environmental issues.