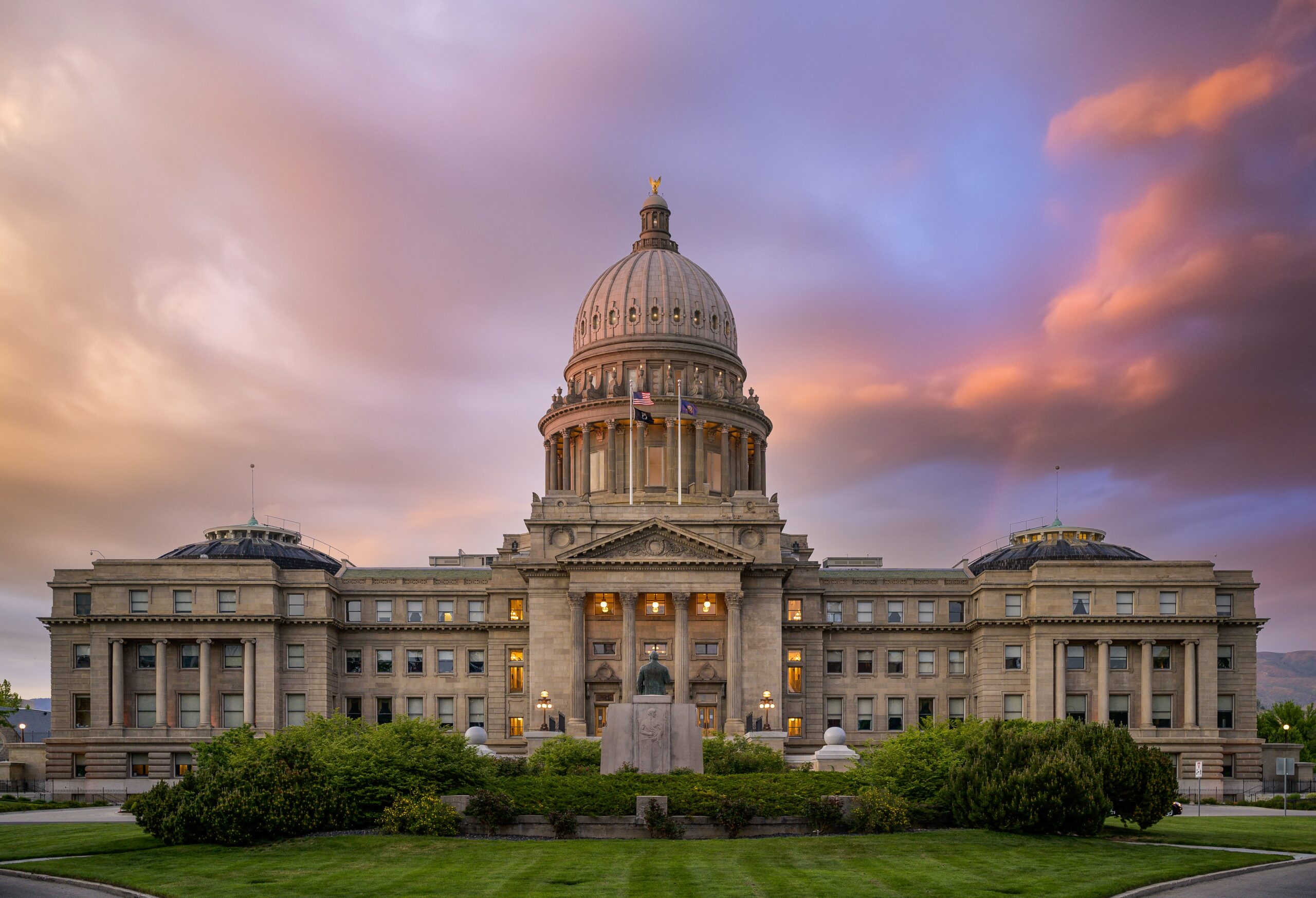 Legislative Session Recap
2022 Session Recap
June 29, 2022
Overview
States continue to show that they are leading the country on environmental policy. Throughout the 2022 session, states passed and enacted precedent-setting policies to fight climate change, ensure a just transition, protect land, water, and biodiversity, increase outdoor engagement, reduce plastic pollution, and restrict toxic chemicals.
This recap highlights some of the most noteworthy bills to pass during the year. Each section also contains a link to a list of all bills that were passed in states across the country.
Topics included in this recap: Climate Justice – Emission Reductions – Transportation – Utility/Grid Modernization – Oceans – Wildlife Conservation – Outdoor Engagement – 30×30 and Biodiversity – Plastic Pollution – Toxic Chemicals (PFAS) – Mississippi River
---
Not all states completed legislative sessions or enacted all legislation at the time of publishing (June 2022). You are encouraged to view the full bill lists at the bottom of each section for up-to-date bill counts.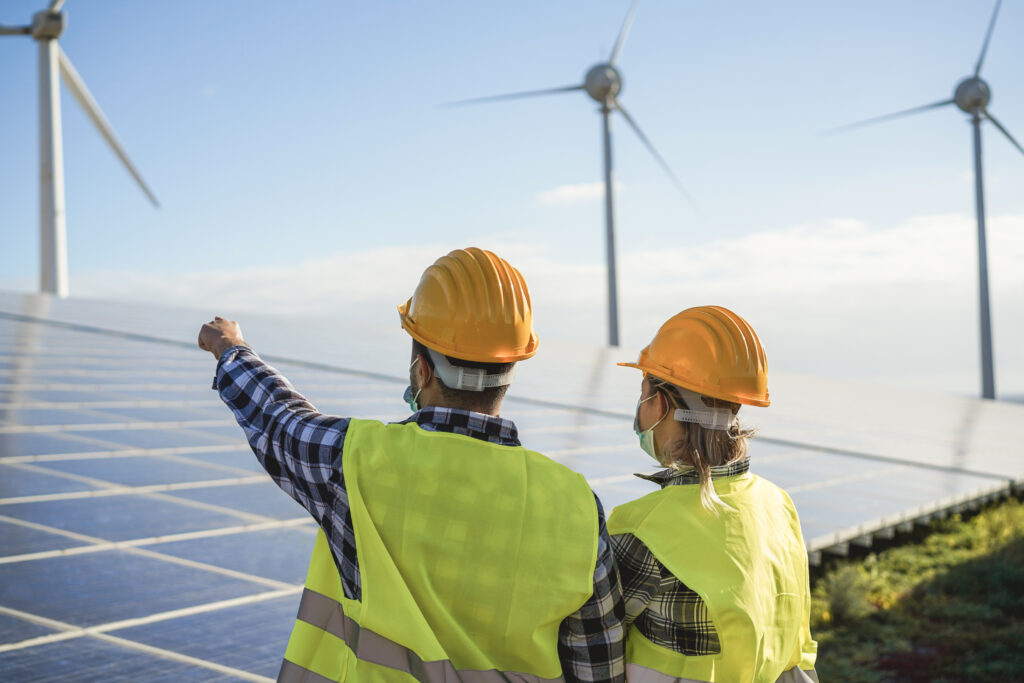 Climate Justice and Just Transition
120 bills considered from 24 states; 72 were passed and enacted
Addressing climate change must be done equitably and with accessibility in mind. Climate justice prioritizes the communities that are being affected by climate change and recognizes that historically disenfranchised communities, such as low-income and BIPOC communities, disproportionately suffer the negative impact of climate change. A just transition away from fossil fuels to clean energy requires self-determination, support, and equitable policy design for those transitioning out of the fossil fuel industry.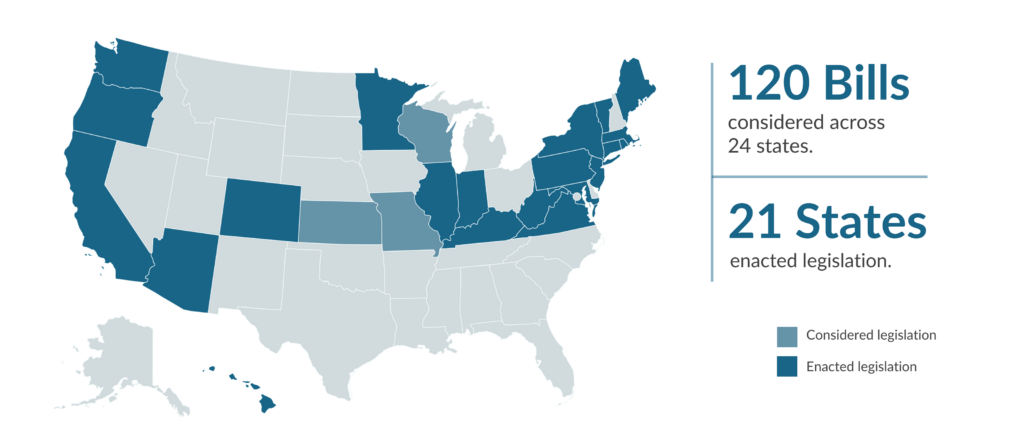 ---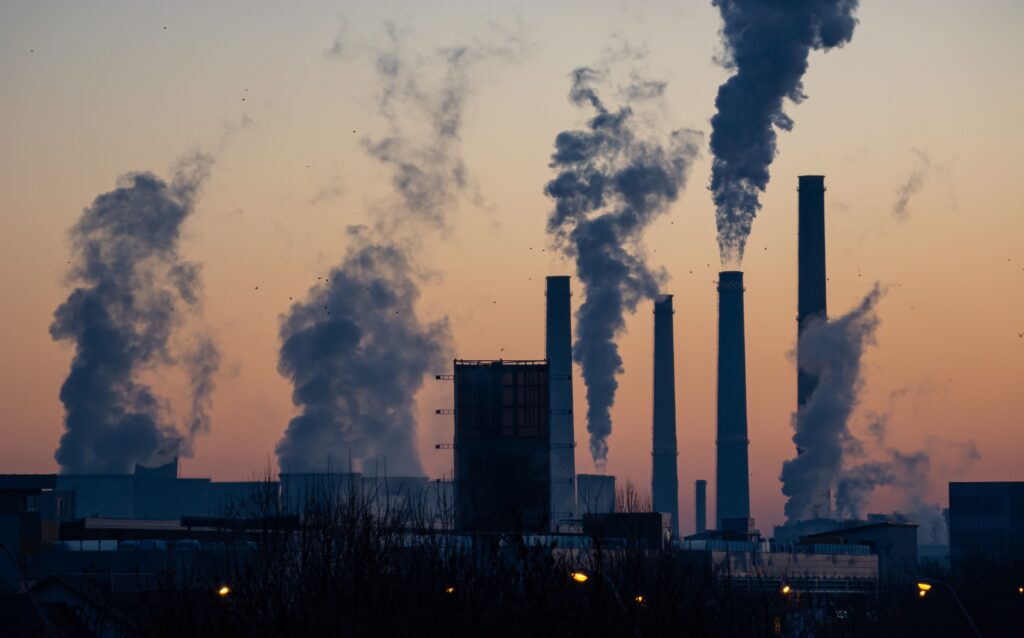 Emission Reductions
21 bills were considered from 15 states; 4 were passed and enacted
Reducing the output of greenhouse gas emissions remains the most critical strategy to mitigate climate change. States play an important role in reducing emissions and transitioning to 100% clean energy economies. In 2022, Connecticut, Maryland, and Maine enacted legislation to facilitate a bold pathway to clean energy in the next two decades.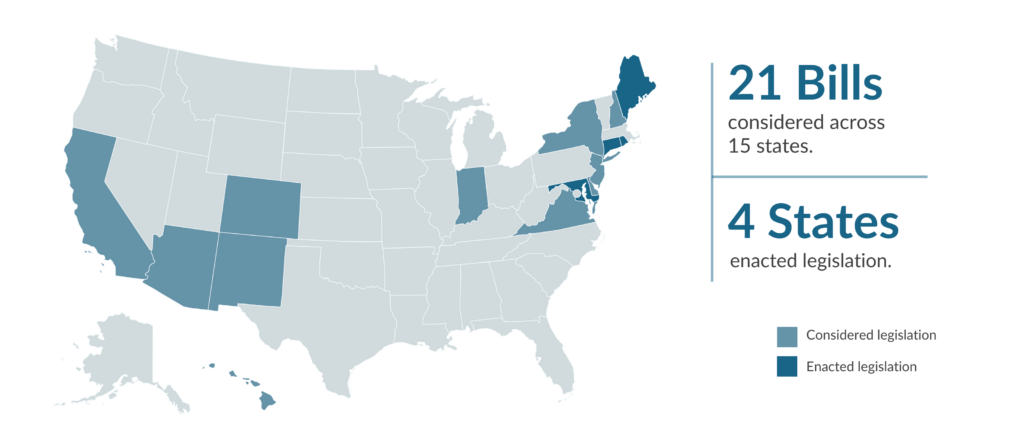 ---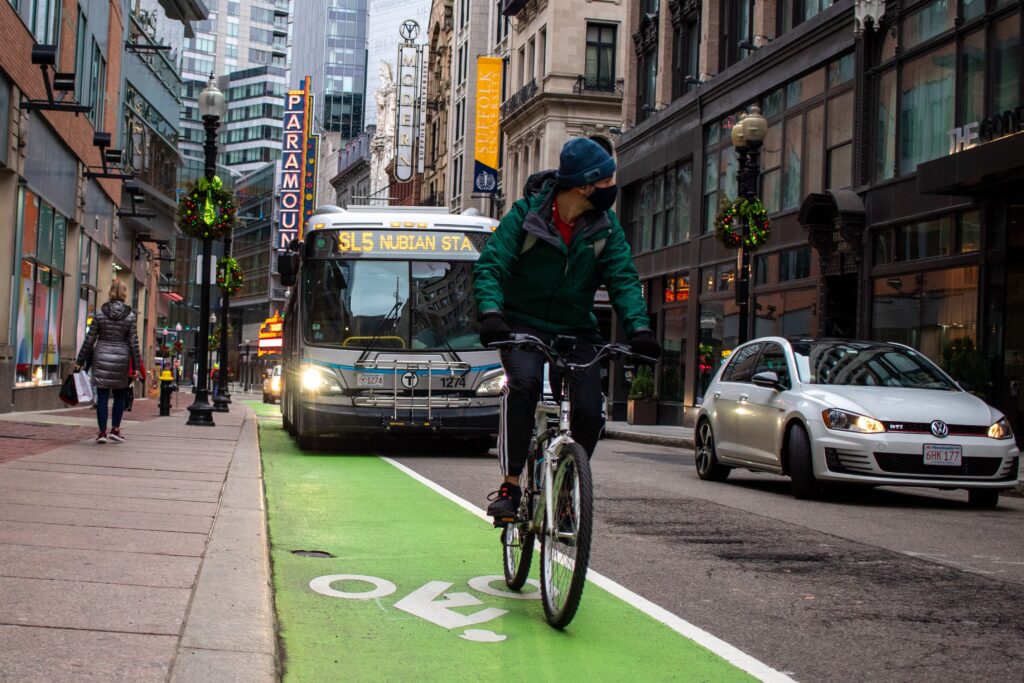 Transportation
344 bills considered in 34 states; 61 passed, 42 of which were enacted
States play a critical role in decarbonizing transportation in the U.S. through policies to increase use of electric vehicles at a commercial scale and fund public transit options in cities and towns. This year, 34 states introduced legislation focusing on public transportation, electric vehicles, and charging infrastructure.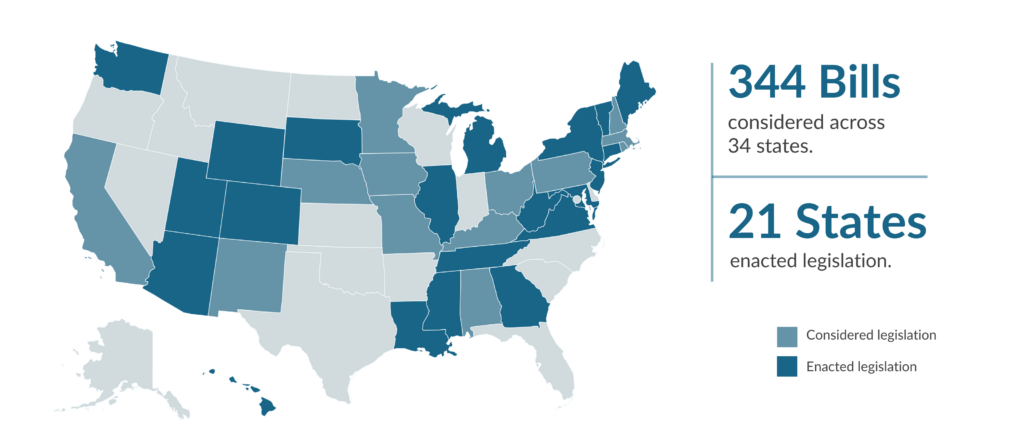 ---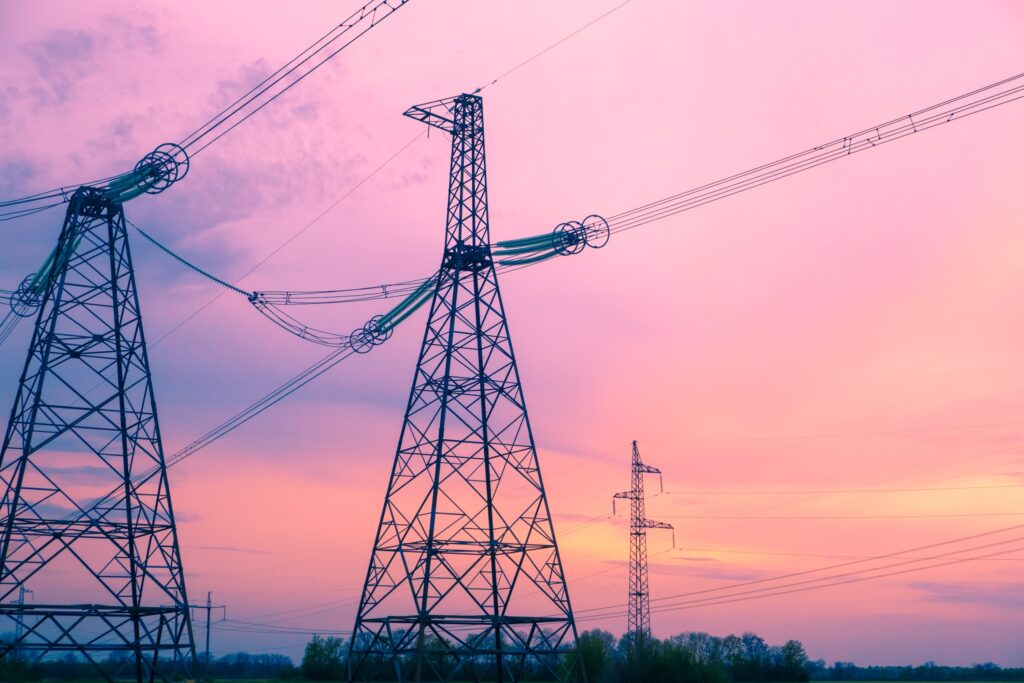 Utility and Grid Modernization
62 bills considered from 21 states; 45 passed, 43 of which were enacted
States are working to improve energy efficiency and transmission through modernized grid and utility systems, ensuring that energy grids are sustainable and resilient for the future. In 2022, 21 states introduced legislation on grid and utility modernization, including efforts to strengthen standards for utility companies and establish resiliency hubs for communities during grid outages.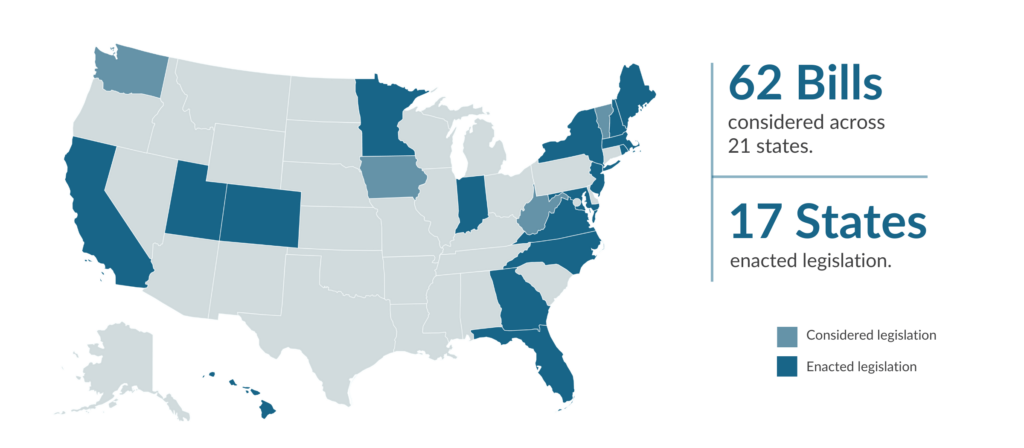 ---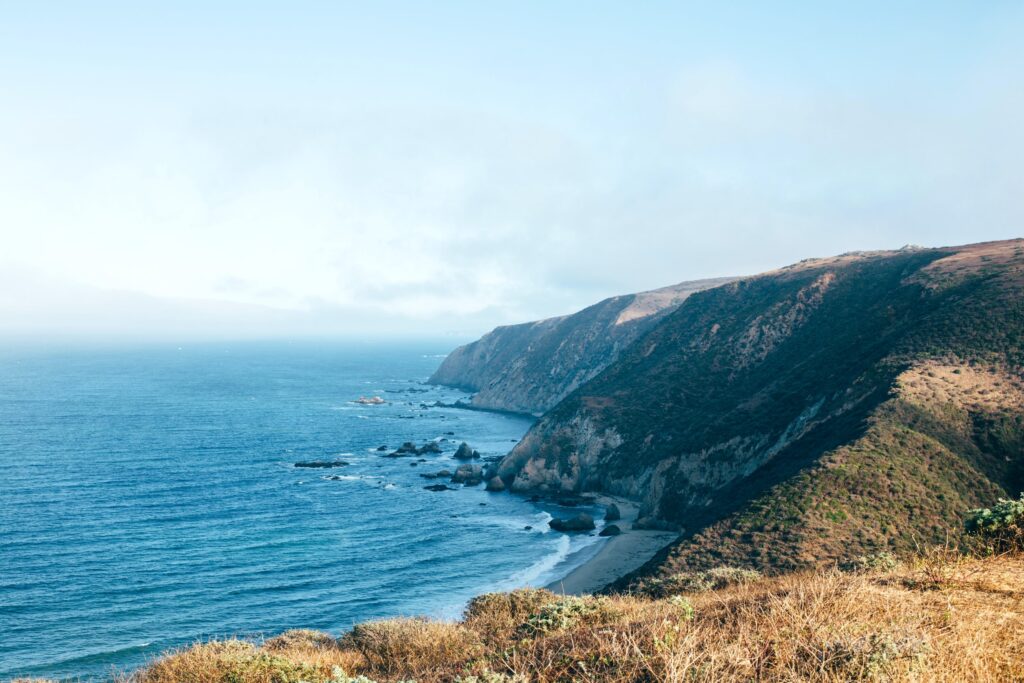 Oceans
Coastal states are experiencing some of the worst effects of climate change, from sea level rise to extreme weather events. Through NCEL's Coastal Working Group, legislators work towards coastal protection and restoration. This year, states focused on promoting renewable offshore wind energy, restricting offshore drilling, conserving marine plant and animal species, and developing coastal resilience plans.
Offshore Wind
28 bills considered from 10 states; 11 passed, 8 of which were enacted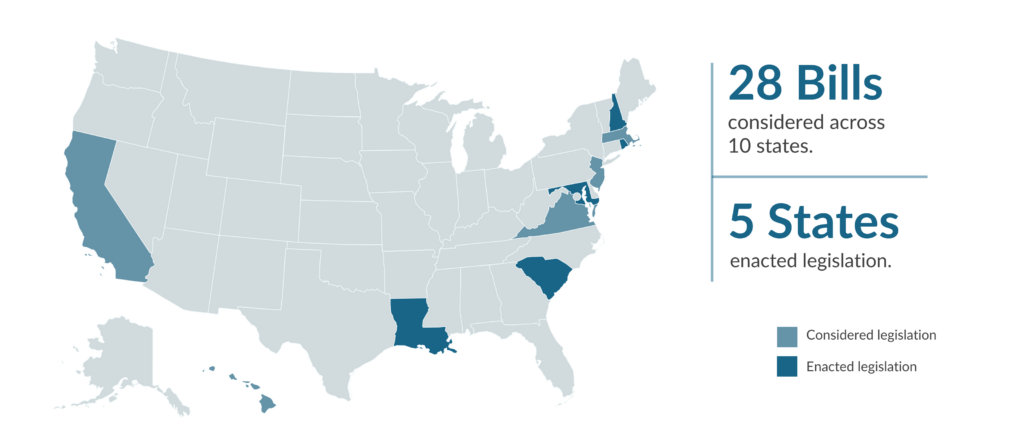 Offshore Drilling
8 bills considered from 5 states; 1 was passed and enacted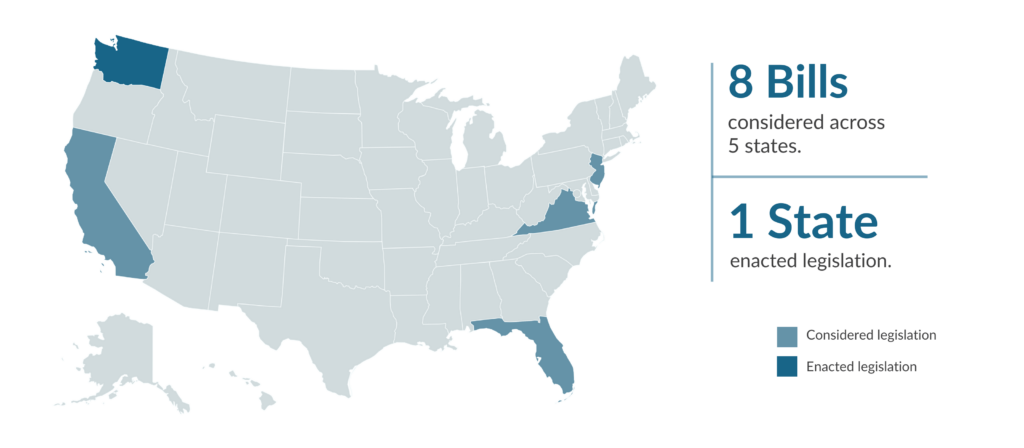 Coastal Resilience
32 bills considered from 9 states; 6 passed, 4 of which were enacted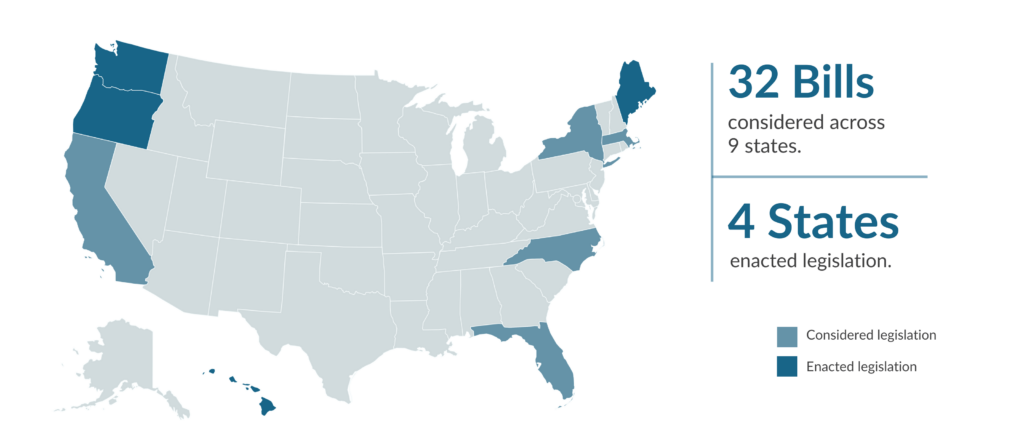 ---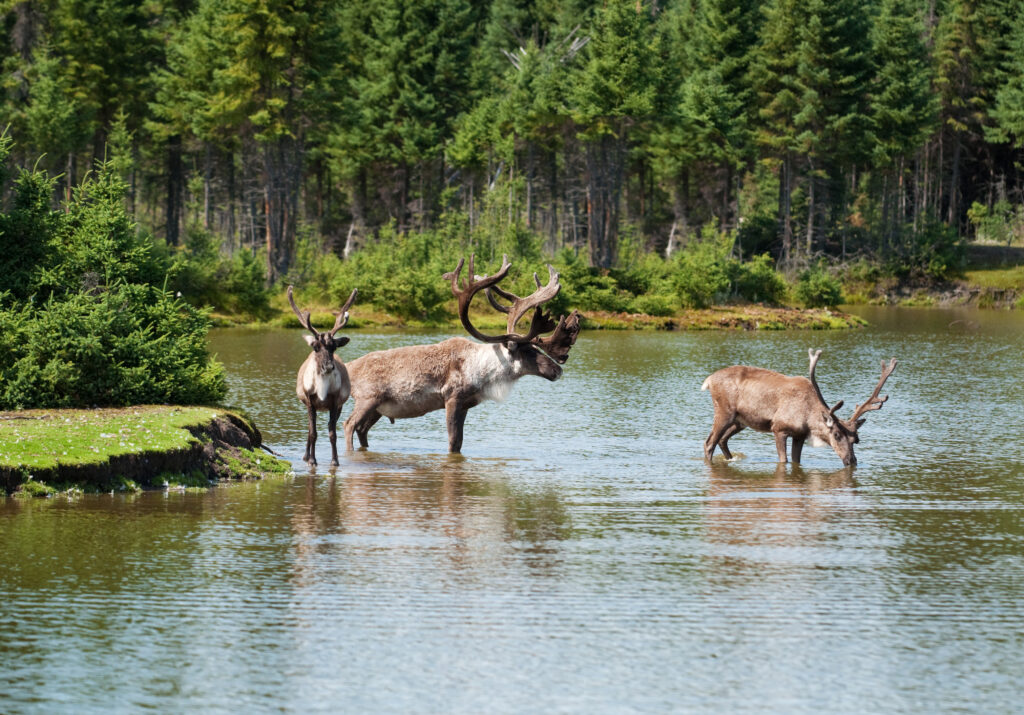 Wildlife
This session, states took steps to protect pollinator species that are declining, monitor zoonotic and wildlife diseases, increase restrictions on wildlife trafficking, improve wildlife connectivity with safe crossings and corridors, and protect carnivore species. Across 46 states and the District of Columbia, legislators considered 60 bills to protect pollinators, 15 bills to curb wildlife disease and trafficking, and 14 bills to promote wildlife connectivity and crossings.
Pollinators
60 bills considered from 22 states; 8 bills passed and were enacted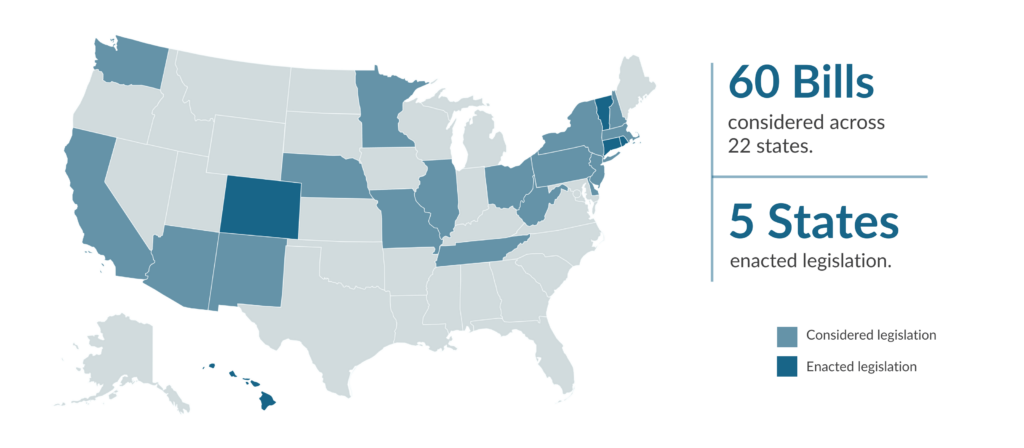 Wildlife Diseases
5 bills considered from 3 states; 1 passed and enacted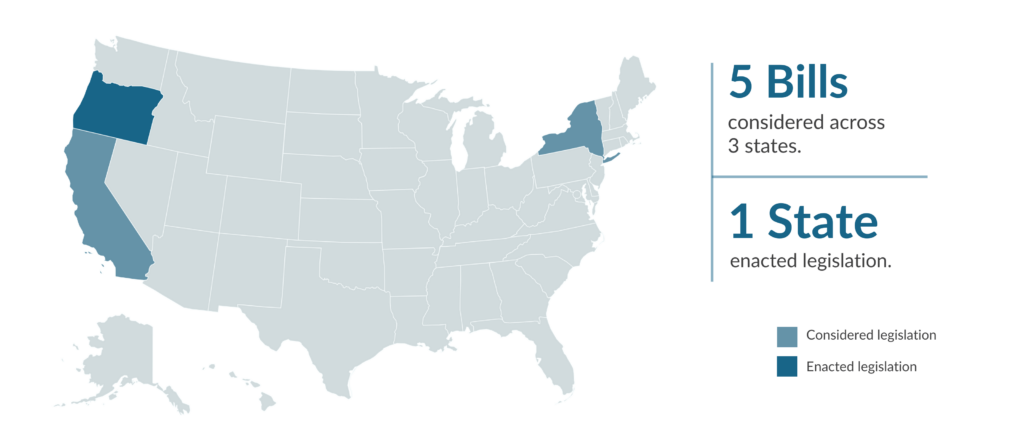 Wildlife Trafficking
10 bills considered from 6 states and the District of Columbia; 3 passed and enacted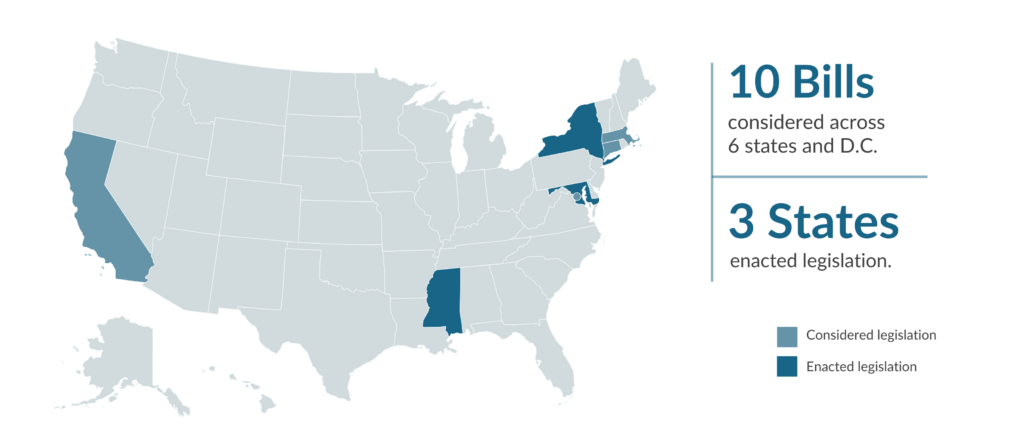 Wildlife Crossings & Corridors
14 bills considered from 9 states and the District of Columbia; 3 passed and enacted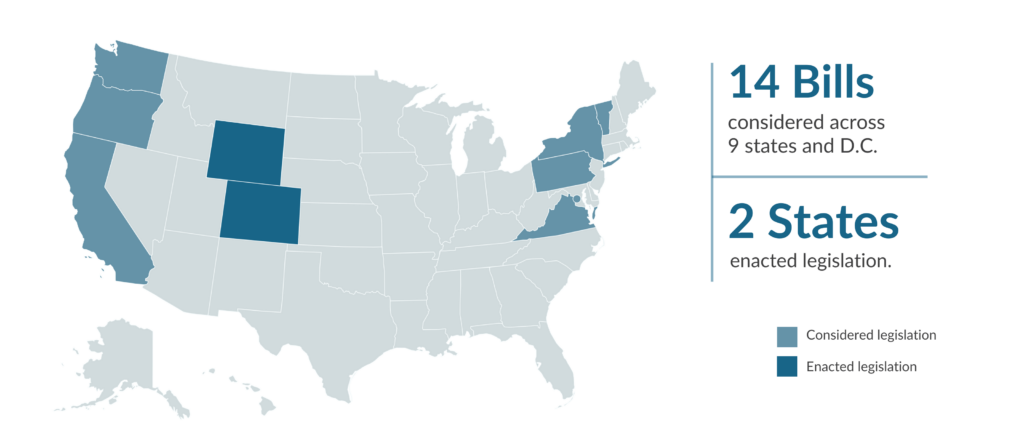 Carnivores
13 bills considered from 10 states; 3 bills passed, 3 enacted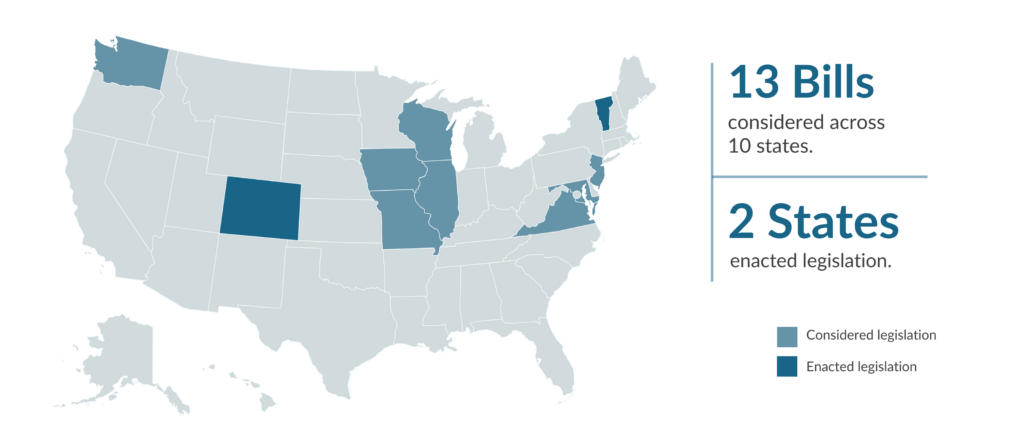 ---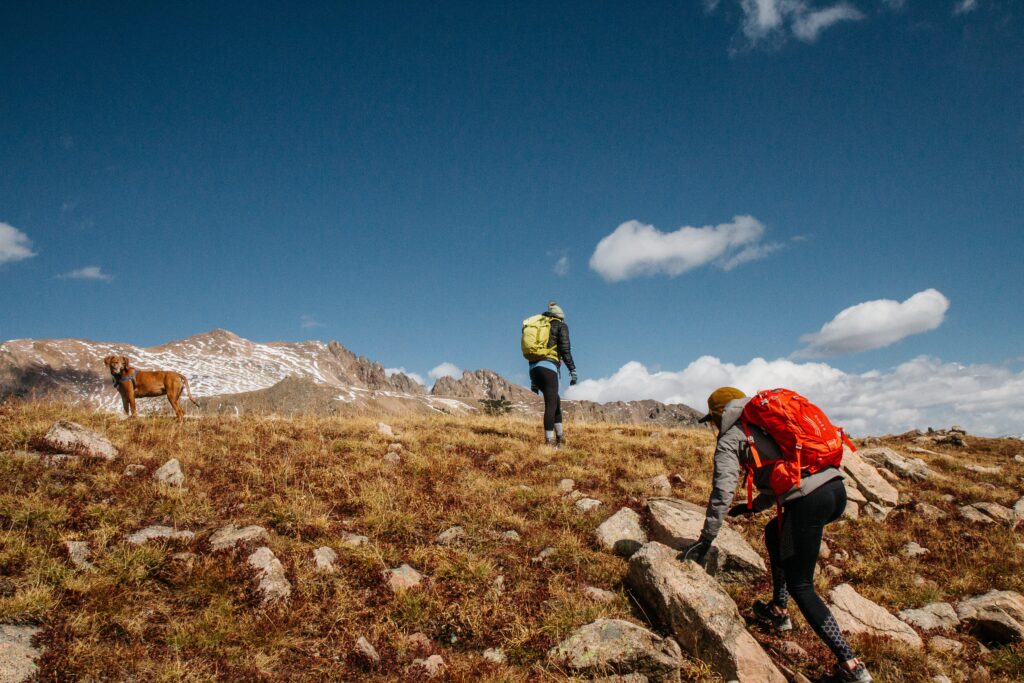 Outdoor Engagement
77 bills considered from 28 states; 12 bills passed, 9 of which were enacted
Spending time outdoors has proven mental and physical health benefits, and states are recognizing this by promoting outdoor engagement and recreation for the public. While outdoor space may be available, not everyone has equal access to it due to a long history of environmental racism. Legislators are working to make places like parks more accessible to all groups.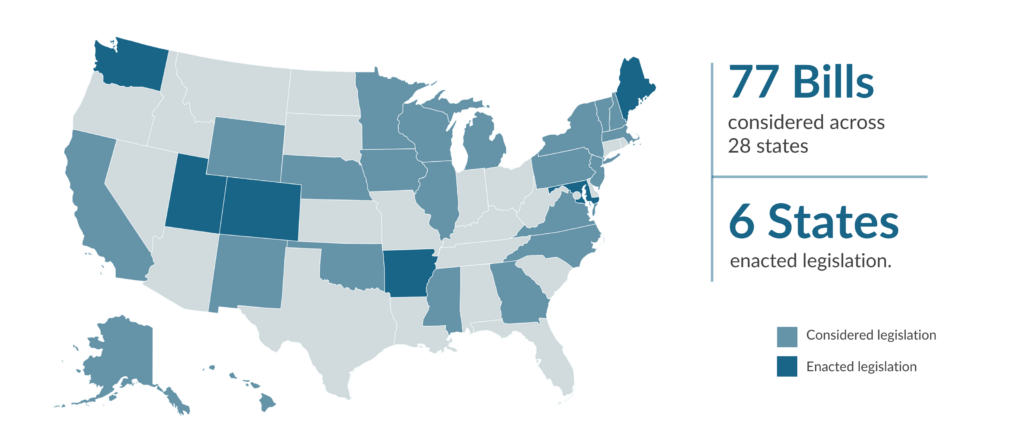 ---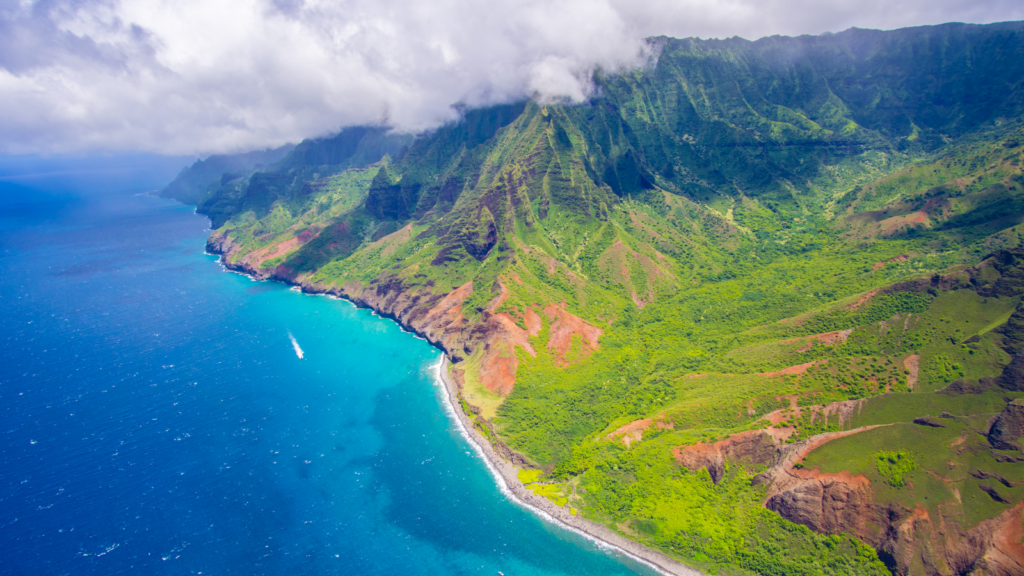 30×30 and Biodiversity
20 bills considered from 12 states; 5 bills passed, 3 of which were enacted
To prevent future biodiversity loss and to help increase outdoor access for historically underrepresented communities, many scientists and lawmakers have called to conserve 30% of the world's land, water, and oceans by 2030. Last year, the Biden administration signed an executive order to achieve this target with U.S. land and water, and state legislators are adopting their own 30×30 goals.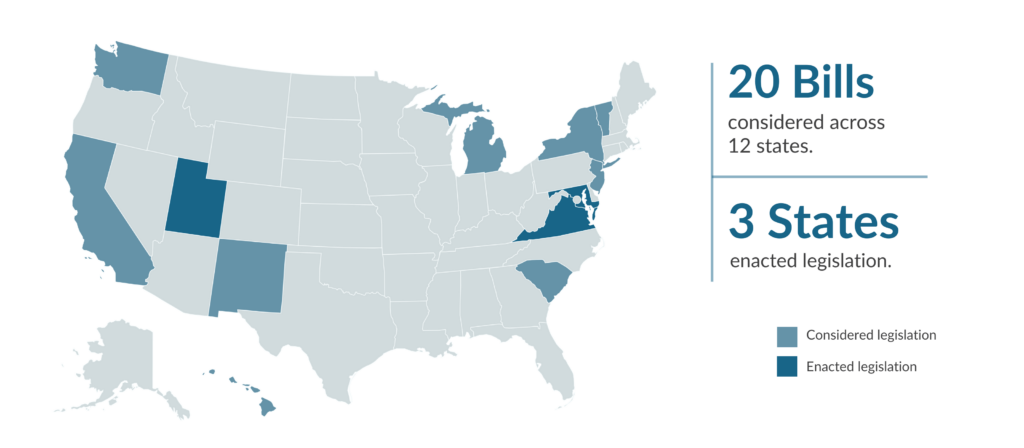 ---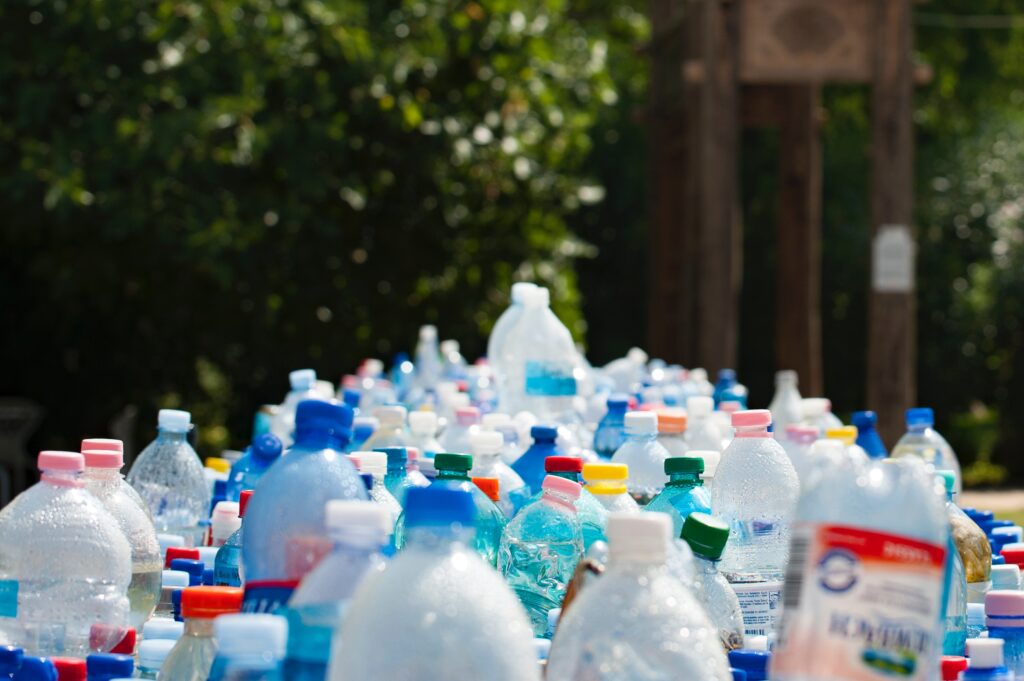 Plastic Pollution
273 bills considered from 36 states; 43 bills passed, 31 of which were enacted
Reducing plastic pollution and waste is a vital part of creating a healthy environment. This year, states continued to push for zero-waste policies that eliminate single-use plastics, improve waste management, and advance effective recycling strategies. In total, 270 bills were introduced across 36 states, with 20 states enacting zero-waste legislation.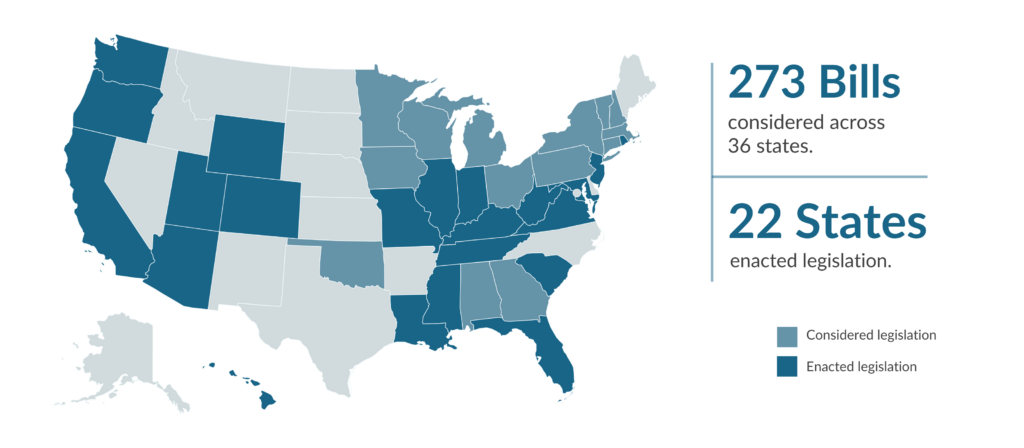 ---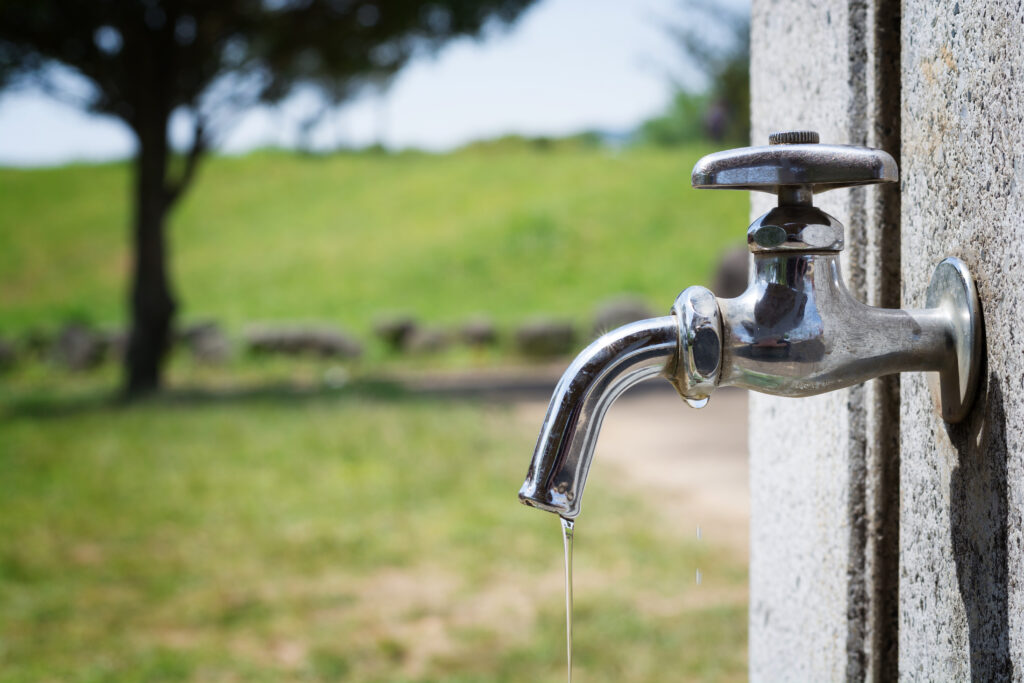 Toxic Chemicals (PFAS)
218 bills considered from 31 states; 18 bills enacted from 13 states
PFAS, or "forever chemicals" that are found in many consumer products and cause adverse health effects, are being increasingly banned by states. This year, 218 bills were considered across 31 states. Thirteen states enacted legislation reducing the use and exposure to PFAS and other toxic chemicals.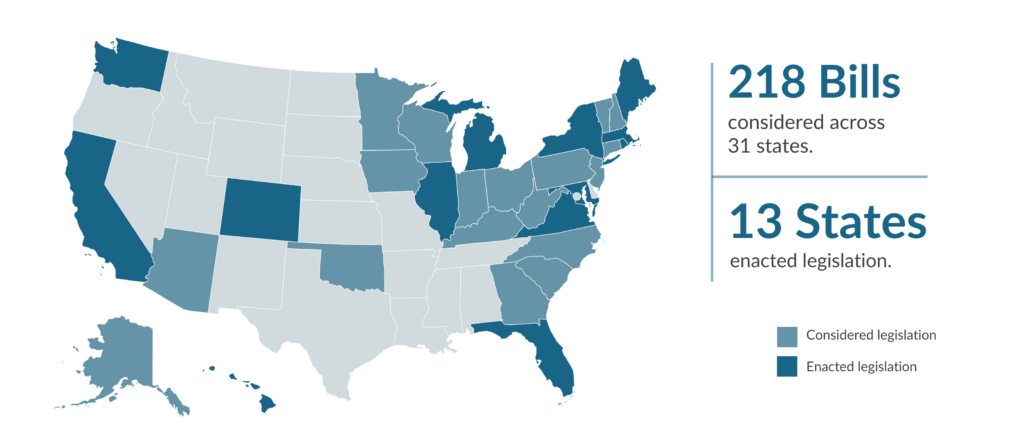 ---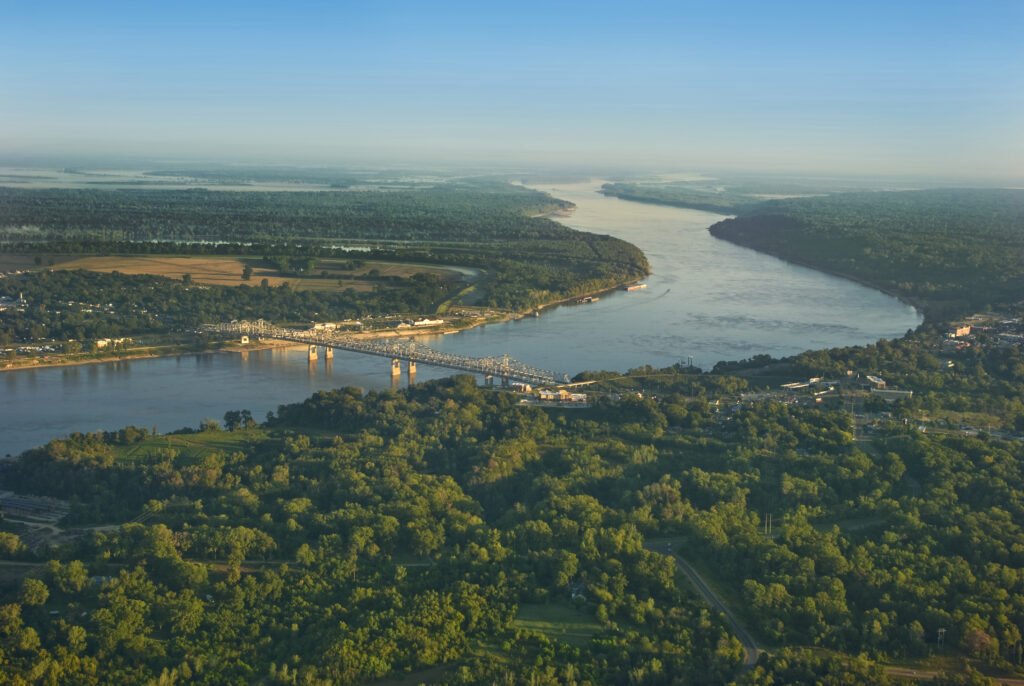 Mississippi River Legislative Caucus
The Mississippi River Legislative Caucus (MRLC) organizes legislators in river districts to address issues of river health, water quality, agriculture, and flooding. This year, seven states in the Mississippi River watershed considered legislation to improve soil health, reduce nutrient pollution, promote sustainable agriculture, and increase flood resilience. NCEL staff also tracked legislation relevant to these categories in states outside of the Mississippi River Corridor to ensure MRLC members have broad perspectives on different policy approaches they can take.
Soil Health
12 bills considered from 6 states; 1 bill passed and enacted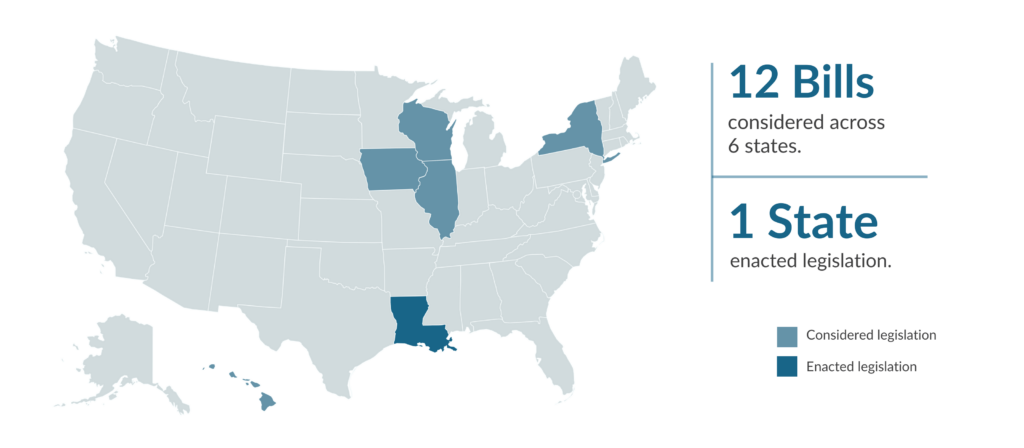 Nutrient Pollution
12 bills considered from 5 states; 1 bill passed and enacted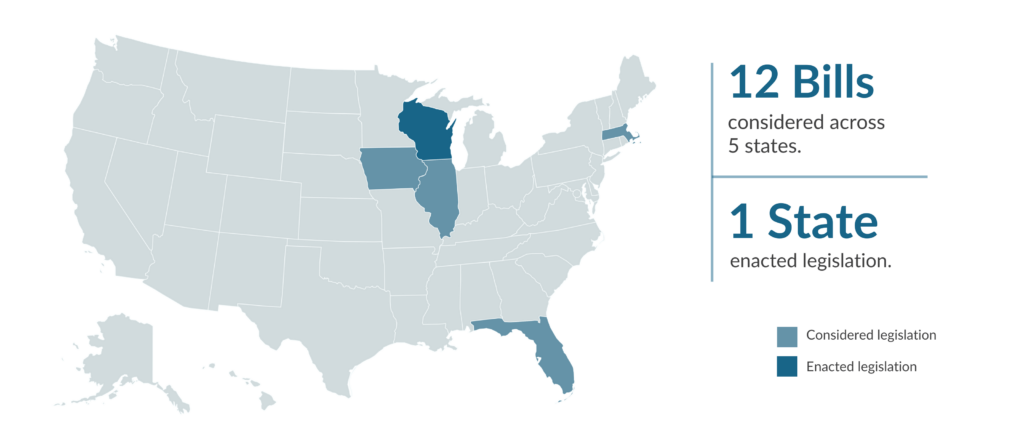 Sustainable Agriculture
24 bills considered from 8 states; 3 bills passed, 2 of which were enacted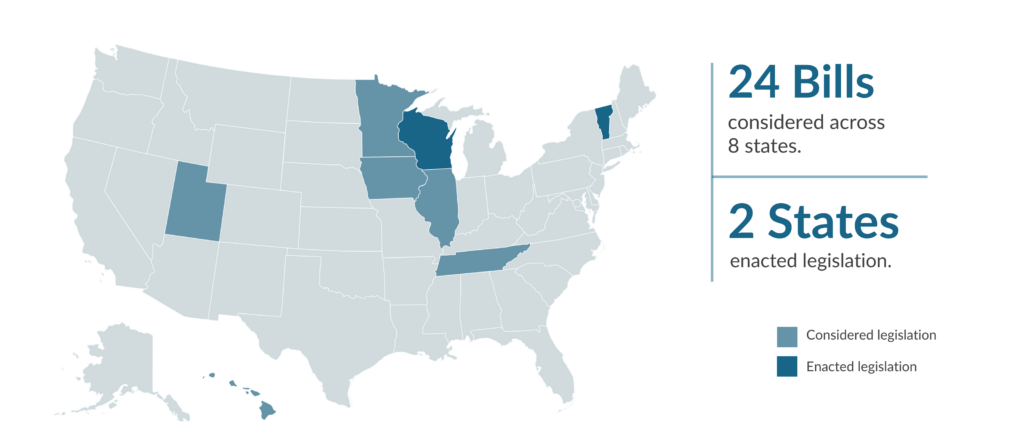 Flood Resilience
40 bills considered from 13 states and the District of Columbia; 12 bills passed, 9 of which were enacted