NCEL Events
New England Climate Convening
October 6-7, 2022
Legislators Convene in Providence to Discuss New England Climate Issues and Strategize for 2023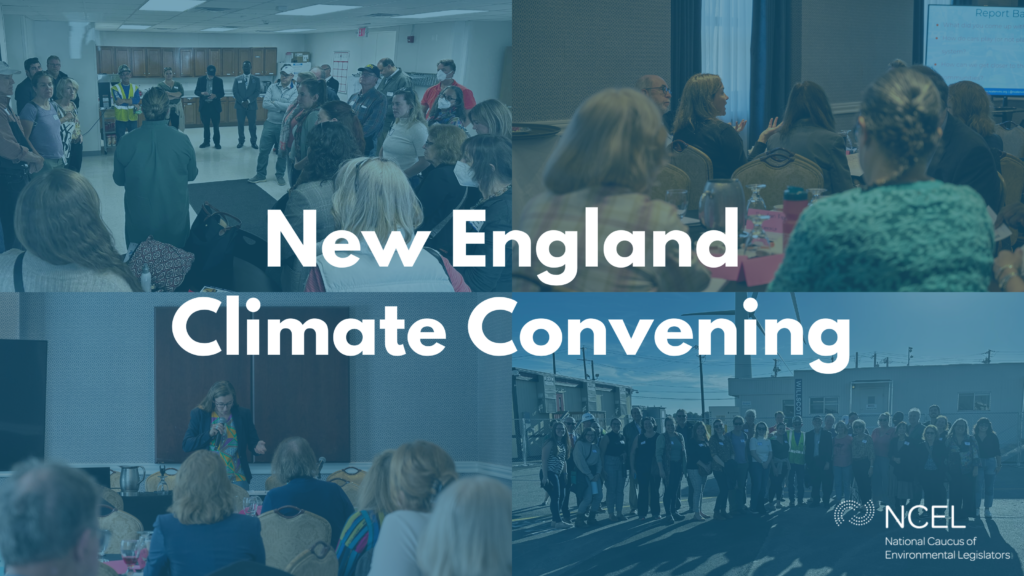 ---
Overview
On October 6 and 7, NCEL convened state legislators for a New England Climate Convening in Providence, Rhode Island. The convening included an offshore wind manufacturing facility, a session on climate-friendly transportation policy, and a session on how to take climate action through grid policy. Legislators heard from experts and discussed policy options, lessons learned, and strategies in preparation for the 2023 legislative session.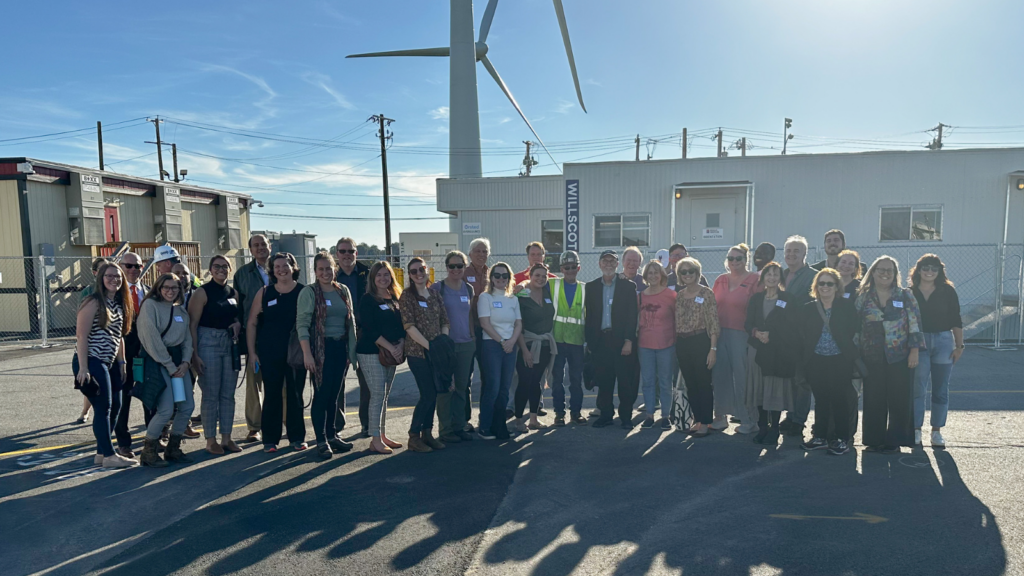 Offshore Wind Manufacturing Facility Tour
On Thursday afternoon, legislators toured an offshore wind manufacturing facility at the Port of Providence. The facility is owned by Orsted and Eversource with construction done by Riggs Distler. The facility represents a strong partnership between business, labor, and government in pursuing a just transition.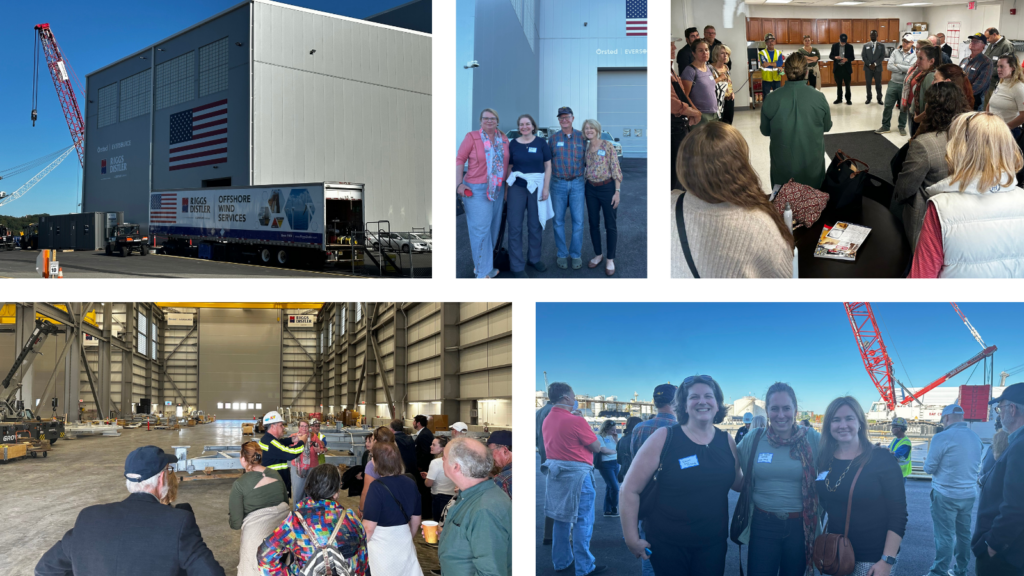 Following the tour, legislators were joined by Climate Jobs Rhode Island and labor partners. Offshore wind and the clean energy transition in Rhode Island is being done in a way that ensures good living wage jobs for workers and helps to build new careers for New England residents.
Rhode Island Senator Dawn Euer and Representative Art Handy also discussed Rhode Island's legislative successes with offshore wind, including HB7971/SB 2583.

Reimagining our Transportation Future
On Friday, legislators started the morning with a focus on transportation policy. Tackling transportation emissions is critical to solving the climate crisis. By taking a creative approach and reimagining what our transportation system can look like, legislators can reduce emissions while creating thriving and connected communities, advancing environmental and transit justice, and fostering more active and healthy lifestyles.
The morning started with a visioning session on what our transportation system could look like and how cars do or don't play a part. Experts discussed increasing public transportation, active transportation planning to increase walking and biking, and what the federal funding options are for transportation projects. Experts included Jordan Giaconia with Vermont Businesses for Social Responsibility, Jean Sideris with Bicycle Coalition of Maine, and Martina Haggerty with People for Bikes.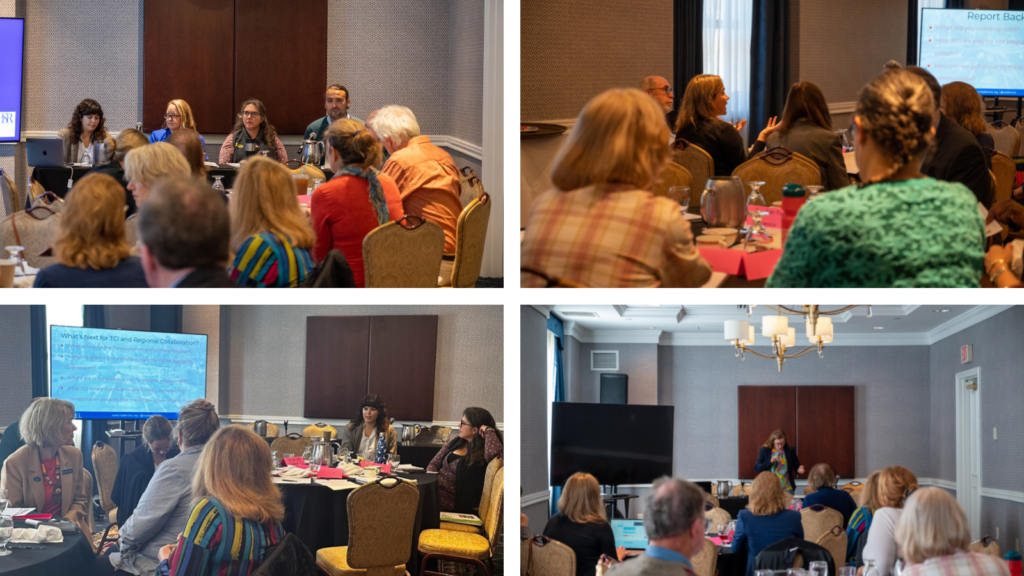 Federal Dollars Available to the States
Biodiversity is the sister crisis to the climate crisis. On our current trajectory of habitat loss and climate change, scientists project that nearly 40% of all species will face extinction by the end of this century. However, the federal government has recently passed many large funding opportunities for states. NCEL's Conservation Manager Kate Burgess outlined how to access these federal dollars, what types of projects are being considered, and how conserving land, water, and wildlife benefits all.
Taking Climate Action Through the Regional Grid
The day ended with a session on climate action through grid policy. State legislators have the ability to set clean energy policies, but their efforts are either helped or hurt by grid operators. This session discussed what regional transmission organizations are, the business perspective of decarbonizing the grid, and how state actions are impacted by the grid. ISO-NE has made recent decisions that prop up fossil fuels at the expense of state climate goals, consumer costs, and environmental justice, making regional coordination around grid and energy policy crucial. Experts included Melissa Birchard with Acadia Center, Hannah Birnbaum with Sierra Club, and Jeff Dennis with AEE.