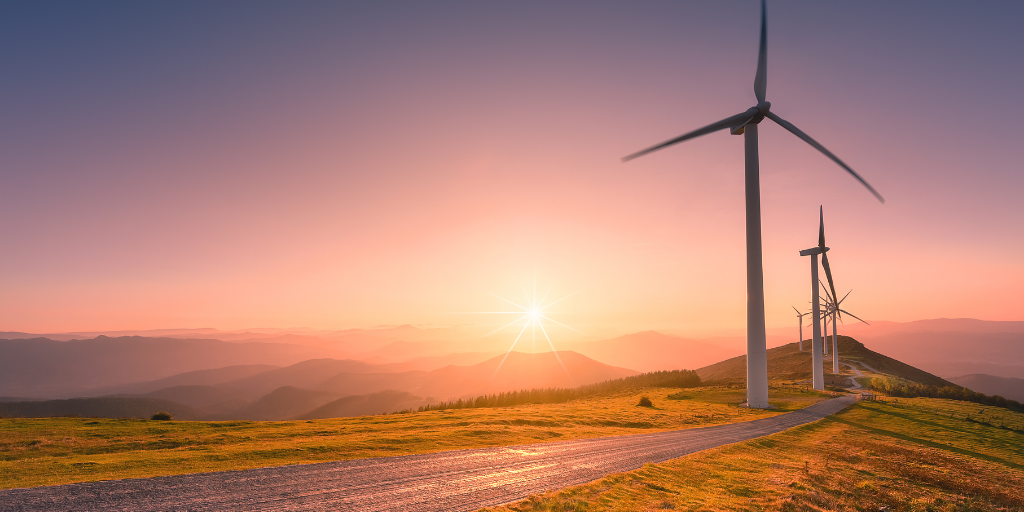 NCEL Blog
Inflation Reduction Act: States and Implementation
March 16, 2023
The Inflation Reduction Act (IRA) of 2022 invests a landmark $369 billion in climate and energy investments along with tax and healthcare reforms. While the IRA creates myriad tax credits for the American people to access directly, a large portion of the funding will be applied by states, which will have a vital role in the success of the programs. If properly implemented, the IRA funds have the potential to reduce emissions up to 44% below 2005 levels by 2030.
NCEL staff put together an IRA Briefing Book that identifies all the environmental pots of funding and tax credits that are available through the legislation. But how can state legislators have the greatest impact on this federal funding? This piece identifies three strategies that state legislatures can employ to ensure that the federal funds are spent in line with legislative climate and clean energy goals.
Green Banks
Creating Agency Guidance and Requirements
Creating Funding Streams for State Matches
---
Green Banks
The largest pot of funding in the IRA, totaling $27 billion, is the Greenhouse Gas Reduction Fund. While $7 billion of that funding will go directly to state, local, and tribal governments specifically for solar projects, the larger portion of $20 billion is allocated to flow through a nonprofit entity first. Recipients of these grants must engage in both "direct" investment (investment directly in projects) and "indirect" investment (investment in state and local institutions doing mission-aligned work) at the state, local, and national levels. Many experts have indicated that this entity will take the form of a green bank, which has the qualities of a nonprofit indicated in the language of the IRA.
Green banks are mission-driven institutions that use innovative financing to accelerate the transition to clean energy, fight climate change, and advance other sustainability goals. There are currently 23 green banks in 15 states across the country with many more states considering creating one. Green banks are important levers for the clean energy transition, not only as a recipient of government funding, but also as a centralized location for private funding. Green banks have mobilized $9 billion in overall green investment over the past 10 years using only $2 billion in public funds.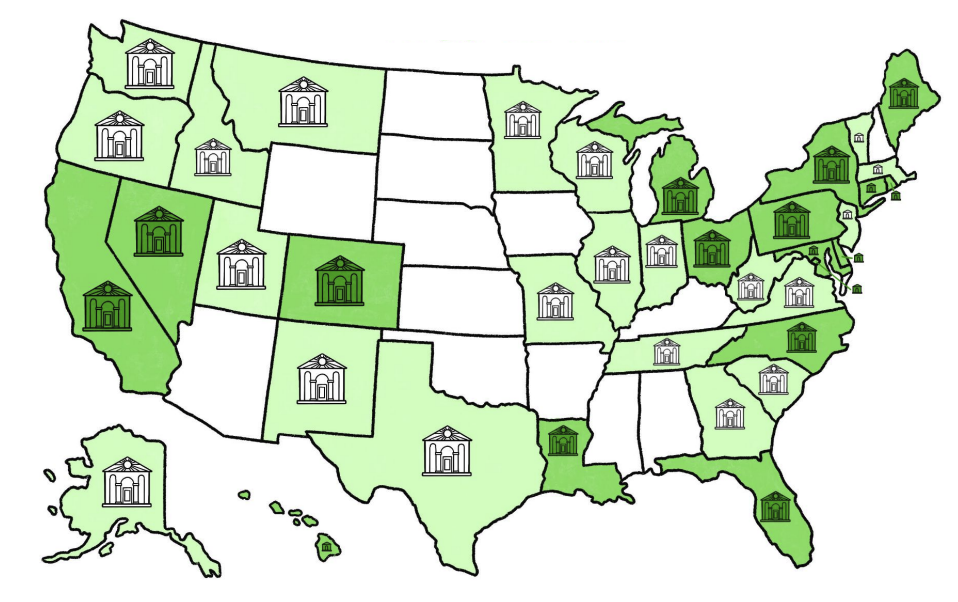 States that currently have green banks will already have a designated entity to receive part of the $20 billion pot of funding. However, states that don't have a green bank might not have as clear of an ability to direct that funding based on legislative climate and clean energy targets. Several states have already introduced legislation this session to create a green bank including Minnesota, Vermont, and New Mexico.
There are 4 different methods that states have employed to create a green bank:
Creating Agency Guidance and Requirements
State agencies will receive the majority of federal funding from both the IRA and the Infrastructure Investment and Jobs Act (IIJA). So how can state legislators ensure that the funding is spent to complement state legislative goals and not to expand highways and invest in fossil fuels?
Several states have taken legislative action to expand on the mandate or provide requirements for their state agencies to comply with legislative goals.
In 2021, Colorado passed S.B.21-260, which required their Department of Transportation to determine the total pollution and greenhouse gas emission effect expected from future transportation projects and take steps to ensure that greenhouse gas emission levels do not exceed set reduction amounts.
Also in 2021, Maine passed L.D. 1682, which requires the consideration of climate and equity impacts by the Public Utilities Commission.
In 2022, Maryland House passed HB 88, which would have required the Public Service Commission and the Maryland Energy Administration to provide assistance and support to electric companies for applying for and obtaining access to certain federal funds to meet the State's policy goals for the electric distribution system.
All recent environmental federal funding is subject to Justice40, which requires 40% of the overall benefits to flow to disadvantaged communities that are marginalized, underserved, and overburdened by pollution. How can states ensure that the IRA funds are in compliance with Justice40? Illinois has introduced H.B.2487, which would establish the Justice40 Oversight Committee to make findings, conclusions, and recommendations regarding environmental justice in the state and uses of federal funds provided to the State for environmental justice.
Creating Funding Streams for State Matches
Several grants in the IRA require a certain percentage of funding to be matched by states. This means states need to identify where this funding comes from to ensure that they can situate themselves to be the most competitive for receiving grants.
Minnesota introduced legislation this session to establish and fund grant programs to enhance the competitiveness of Minnesota entities in obtaining federal money for energy projects.
New York State is looking into creating an economy-wide cap-and-invest program similar to the new program in Washington state and the longstanding program in California. The cap-and-invest program would allow a limited amount of permits for companies to emit greenhouse gas emissions that decrease each year. The program would create a consistent funding source for climate and clean energy projects across the state for years to come.
What Next?
Over the next several months, federal agencies will release guidance on the specific implementation details of specific programs within the IRA. We will keep this page updated with key information as it gets released.