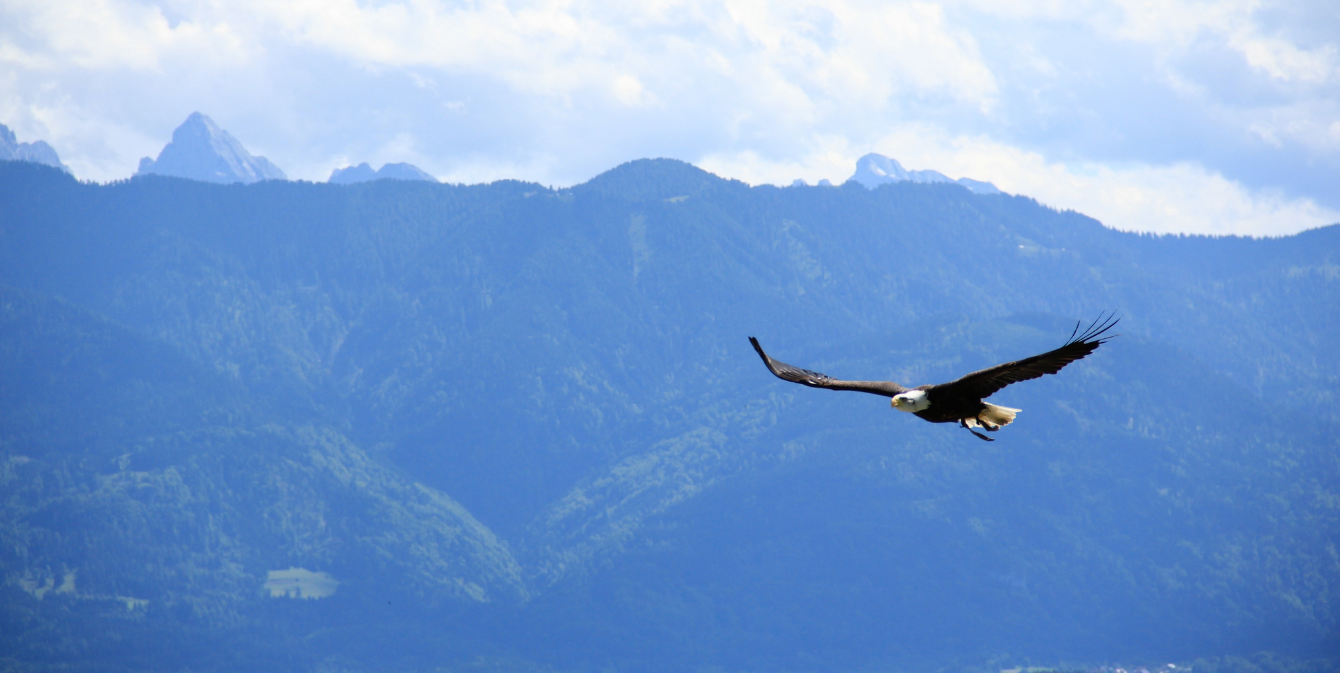 NCEL Blog
The Natural World in 2022: In the Midst of a Biodiversity Crisis
June 15, 2022
Update (6/15/22): On June 14 the Recovering America's Wildlife Act (RAWA) passed the U.S. House of Representatives in a vote of 231 to 190. Sixteen Republicans voted for the bill alongside 215 Democrats. Companion legislation is currently being considered in the U.S. Senate.
---
Have you noticed that neighborhoods are becoming quieter? You may no longer be greeted by cheerful melodies in the morning. What is missing from our daily routines? Birds. The United States has lost over 3 billion birds since 1970.
Species loss does not stop at birds. The US Fish and Wildlife Service recently delisted 23 species from its Threatened and Endangered Species List because they are believed to be extinct. Furthermore, 1/3 of the nation's wildlife is at risk of extinction, and our populations of birds, fish, mammals, reptiles, and amphibians are declining at an average rate of 68%. This crisis is only compounding with more species being lost each day. This tragic loss of biodiversity means that future generations will not witness the great diversity of life we enjoy. Protecting biodiversity is protecting the legacy of our children and grandchildren.
Tamping Down the Biodiversity Crisis: Recovering America's Wildlife Act
The Recovering America's Wildlife Act (RAWA) would reverse biodiversity loss and preserve our wildlife for future generations. Sponsored by U.S. Senators Martin Heinrich (D-NM) and Roy Blunt (R-MO), RAWA has 35 Senate sponsors. There is a companion bill in the House sponsored by Representative Debbie Dingell (D-MI) with 194 bipartisan cosponsors.
The bill amends the Pittman-Robertson Wildlife Restoration Act of 1937 to provide states and tribes with $1.397 billion dollars in funding for wildlife protection in perpetuity. One of the most significant aspects of the bill is that 15% of these funds must be dedicated to protecting federal and state endangered and threatened species, candidate species, and species proposed for listing.
The last change to states' management of endangered and threatened species occurred in 2001. Congress required states, territories, and D.C. to create State Wildlife Action Plans (SWAPs) to receive State Wildlife Grants with the purpose to conserve wildlife before it is too rare or costly to recover. It also necessitated that "Species of Greatest Conservation Need" be identified within each state. RAWA funds would bolster state wildlife agencies' conservation efforts for the over 17,118 species listed within SWAPs.
State wildlife agencies are currently doing incredible work to protect their species of greatest conservation need. Some states have extensive endangered species legislation, such as the California Endangered Species Act, while others rely mostly on regulations and federal laws. These agencies have worked to recover numerous species close to the brink of extinction, such as the sicklefin redfish in North Carolina, the nene in Hawaii, and the North American river otter in Nebraska. Federal, interstate, and regional collaboration has helped restore the icon of America, the bald eagle.
However, a lack of funding is the one critical impediment that is preventing state wildlife agencies across the board from achieving greater success. Many states can only focus on a limited number of species of greatest conservation need as the available federal funds cover only 5% of projected need. RAWA's funds would help reverse this problem. States would receive increases to their wildlife management based on their size, population, and the number of species listed as threatened or endangered under the federal Endangered Species Act. And these increases are substantial, such as the expected $14.6 million raise for South Dakota. The bill also requires states to match only 25% of these federal funds.
Changes to State Wildlife Agencies
RAWA will enable vast enhancements of the critical conservation work that state wildlife agencies are able to provide. Below are some of the ways RAWA will expand the capabilities of state agencies:
Expansion of the scope of captive breeding, habitat restoration, species reintroductions, and species population surveys and monitoring projects. Their expanded scope can also allow for greater cross-agency and department cooperation to occur.
Educational and outreach programs can be implemented to engage the public with conservation.
Initiation of citizen science initiatives to test water quality or conduct wildlife counts.
Additional staff can be hired to fill capacity gaps, relieving the stress of overworked agency employees and allowing for new programs to be started.
State wildlife agencies would also not need to make difficult decisions on which species to focus their protection measures. All species of greatest conservation need, not just the charismatic ones, could have programs dedicated to their recovery and protection.
Support for RAWA
Support to protect the nation's biodiversity is widespread and quickly growing. This session, bills were introduced in New Mexico and Washington that urged the federal government to adopt a National Biodiversity Strategy. And a sign-on letter from state legislators supporting a National Biodiversity Strategy has garnered the support of over 140 legislators and counting.
"Biodiversity is our ecological life support— providing functioning ecosystems that supply oxygen, clean air and water, pollination of plants, pest control, and other critical ecosystem services." – Iowa Rep. Art Staed
Bills to protect biodiversity such as Vermont's H 606 are progressing. The bill recognizes the catastrophic, human-driven decline of biodiversity, and sets goals to conserve 30% of lands by 2030, and 50% of lands by 2050 in order to combat the extinction crisis and mitigate the growing impacts of climate change.
On April 20, CO Representative Valdez delivered a tribute to celebrate Colorado's biodiversity and stress the importance of action.
"The decline of biodiversity represents a direct threat to our existence, to our security, health, and well-being … Colorado and the United States are facing an unprecedented crisis and we have to respond today … It is important that we respond today." – Colorado Rep. Alex Valdez
The support is there for RAWA, and it is now up to Congress to decide if it will help reverse biodiversity loss and provide a future for countless generations.