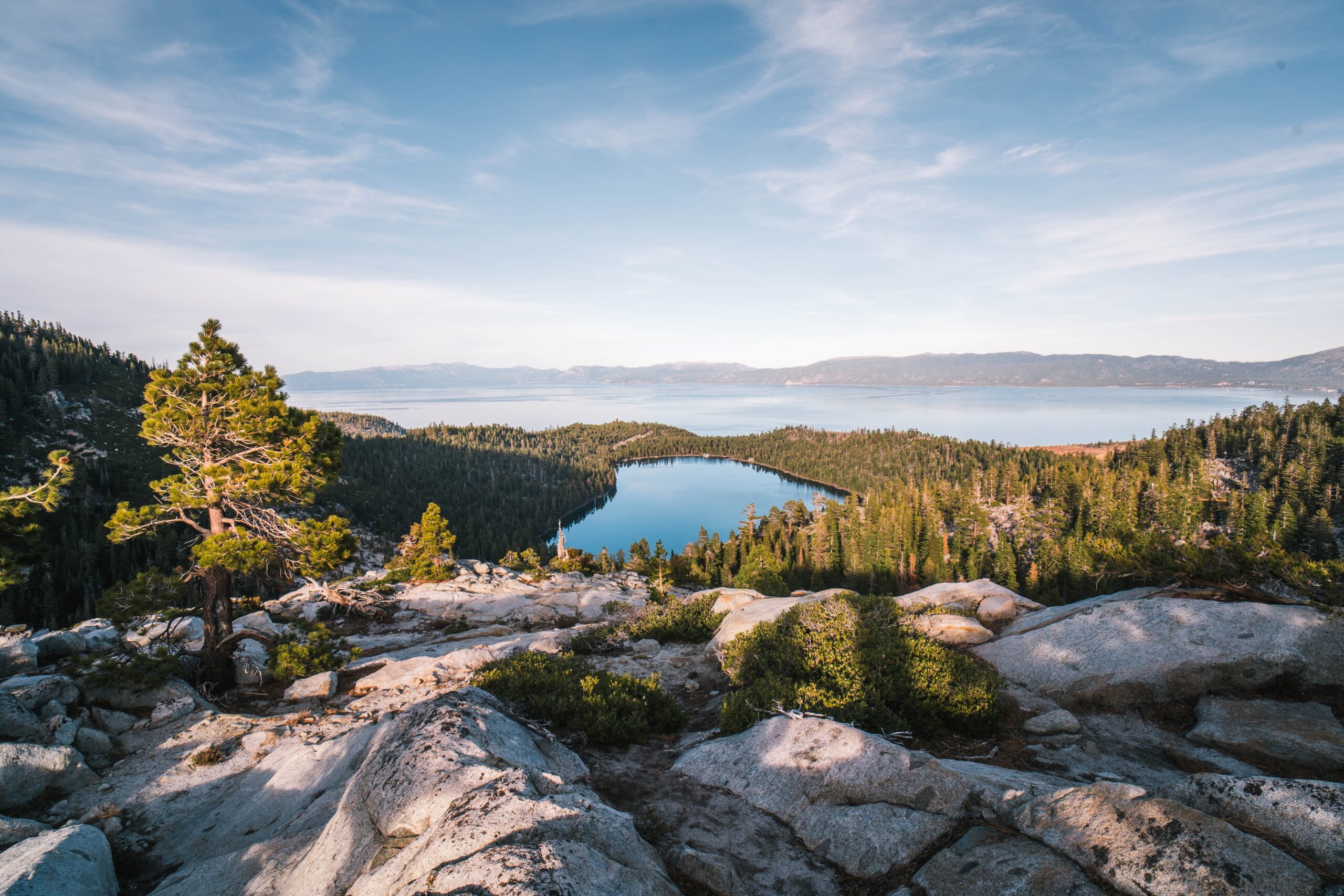 Press Release
State-Federal Coordination Key to Achieving 30x30 Conservation Goal
January 11, 2022
Today the National Caucus of Environmental Legislators (NCEL) and the Center for American Progress (CAP) hosted an event for state legislators on the national goal to conserve 30% of U.S. lands, waters, and ocean by 2030 (30×30). Many states are already working to implement locally-led conservation goals and are eager to support the administration's America the Beautiful plan. Since 2020,10 states have introduced bills or executive orders in support of 30×30 while the Biden administration issued an Executive Order committing to the goal, along with the release of the America the Beautiful report in early 2021 and a one year follow up report.
30×30 is an all hands on deck effort, and there is a growing appetite for more collaboration between state and federal efforts. Today's briefing featured updates from White House Council on Environmental Quality (CEQ) Chair Brenda Mallory on Biden's conservation vision, and a panel of NCEL members Assm. Jo Anne Simon (NY), Rep. David Tarnas (HI), and Rep. Kristina Ortez (NM) about the priorities that are emerging for states. The event emphasized how states can learn more about the federal America the Beautiful plan to synergize efforts ahead of the 2022 legislative session.
Quotes and resources on locally-led support for ambitious conservation can be found below.
"President Biden's decision to set a national conservation goal for the next decade is historic and urgently needed as climate change is reshaping our lands, our ocean, and coasts," said CEQ Chair Brenda Mallory. "We need a collective, all-hands-on-deck, national effort to conserve and restore the lands and waters upon which we all depend. We cannot do this without our state and local partners, many of whom have led the way to this moment. Building upon your work will help us create a more robust, inclusive, and enduring America the Beautiful across the United States."
"This legislative session will demonstrate the urgency felt by states to establish strong protective measures for land, water, and wildlife" said Jeff Mauk, Executive Director of NCEL. "While 30×30 is a global effort, the best solutions are those that come from local priorities and collaboration. That's why the participation of state legislators in the 30×30 movement is so important. NCEL is excited to see that so many legislators are committed to 30×30 and ensuring the goals meet their state's unique ecological, social, and economic priorities."
"The ambitious local and state level conservation work being fostered around the country and the bold and inclusive America the Beautiful plan at the federal level make me hopeful." said Christy Goldfuss, Senior VP of Energy and Environment at CAP. "Many states are already leading the way to implement a 30×30 vision and identify local conservation, access, and restoration opportunities. In fact, locally-led and ground-up conservation is the heart and the soul of Biden's 30×30 commitment. State and federal partnerships will be key in having the America the Beautiful plan be locally-led and a truly successful and sustainable endeavor."
"It's imperative that we work collectively to address the climate change emergency, and do everything within our power to reverse its impact on our country and our planet," said New York State Assemblymember Jo Anne Simon (D-Brooklyn). "We must pass New York's 30×30 bill–which is part of President Biden's ambitious initiative–to preserve 30% of our lands and water by 2030 in order to bolster resilience to climate change and prevent mass extinctions of species critical to our ecosystem. The bill directs state agencies to prioritize the conservation of land that would promote biodiversity, preserve open space and protect green space in urban areas. I'm proud to work with the National Caucus of Environmental Legislators, Center for American Progress and NYS Assemblymember Pat Fahy on this critical effort."
"We are in a climate crisis, and we must act now to protect our sacred lands and waters. Increasing funding to protect and restore landscapes, particularly private lands will help us build climate and community resiliency," said New Mexico State Representative Kristina Ortez (D-42). "My bill, HB 36 will allow our communities most affected by the climate crisis to tap into state and federal funds to acquire lands that will protect habitat and increase food security. I'm honored to work with Governor Michelle Lujan Grisham, Chair Matthew McQueen, New Mexico state agencies and NCEL to meet our state and national 30×30 goals. Our future depends on swift action now."
"The 2021 legislative session was considered by many to be a banner year for environmental and cultural resources protection in Hawaii with the passage of numerous significant bills and funding to help implement our 30×30 goals on land and the ocean." said Hawaii Representative David A. Tarnas. "With this legislation, a major focus was on building capacity in our state agency to implement the Holomua Marine 30×30 initiative by engaging with fishers and other stakeholders, incorporating traditional and indigenous ecological knowledge, building stewardship partnerships, and developing a science-based culturally informed co-management structure. Hawaii is making great strides to establish marine managed areas through place-based planning, the perpetuation of pono (environmentally sustainable) fishing practices, ecosystem restoration and protection, and ecosystem monitoring. The 2022 session will continue our work to build the capacity in our state Division of Aquatic Resources as well as to improve enforcement by increasing penalties for violations of aquatic resource rules and laws."
Resources
NCEL 2021 Legislative Recap, including bills specific to conservation and 30×30
Last year, 103 legislators signed a letter encouraging the federal government to adopt the goal of protecting 30% of the United States' land, water, and oceans by 2030.