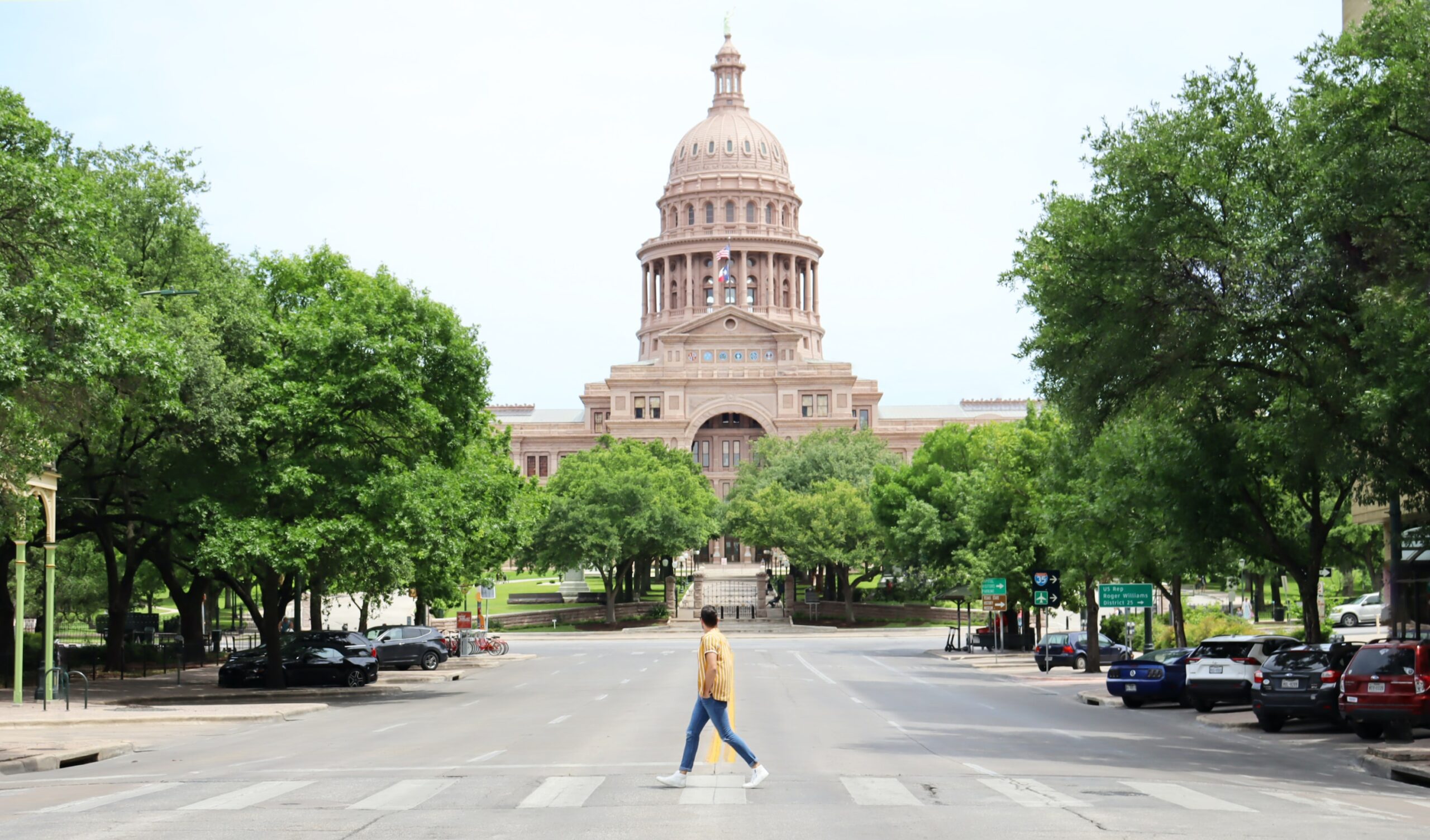 Legislative Session Recap
2021 Legislative Session Recap
The 2021 legislative session saw a wave of state legislation aimed at tackling some of the greatest environmental threats facing our country. Below is a recap of just some of the environmental victories from states this year.
Climate and Energy
Climate and energy legislation seeks to address global climate change through emissions reductions, deployment of clean energy infrastructure, and nature-based solutions. Many states took steps this year to decarbonize parts, if not all, of their economies with emissions reductions targets, carbon pricing, ocean protection, and electrifying transportation.
Emissions Reductions and 100% Clean Energy Targets
To help mitigate the worsening effects of climate change, states across the country continued to introduce legislation to reduce their emissions and transition to 100% clean energy in 2021. A total of 23 states considered legislation to set emissions reduction targets and/or establish standards for their energy portfolios to be made up of specific amounts of clean energy. Massachusetts, Oregon, Rhode Island, and Virginia enacted legislation to set emission reduction targets, while Illinois, North Carolina, and Oregon enacted bills to transition to 100% clean energy. Many states' bills also included equity considerations alongside measures to decarbonize economies, such as the Illinois bill which aims to expand economic opportunities for disadvantaged communities and people of color in the clean energy sector.
Carbon Pricing
This year more states pursued options to put a price on carbon emissions. A total of 18 states introduced carbon pricing bills, with Washington becoming the second state to pass and enact comprehensive carbon pricing legislation. Connecticut, DC, Massachusetts, and Rhode Island joined the regional Transportation Climate Initiative (TCI), which would create a cap-and-trade market on emissions from transportation fuels.
Oceans
The ocean has been on the frontline of some of the worst effects of climate change, but many coastal states are advancing legislation that would restore coastal areas and uplift oceans as climate solutions. Policy approaches this year included increasing the resilience of coasts, addressing ocean acidification, and transitioning away from offshore drilling to offshore wind energy. Across the 21 coastal states, 27 bills were introduced to expand offshore wind energy, 23 bills to increase coastal resilience, 10 bills to limit offshore drilling, and 6 bills to address ocean acidification.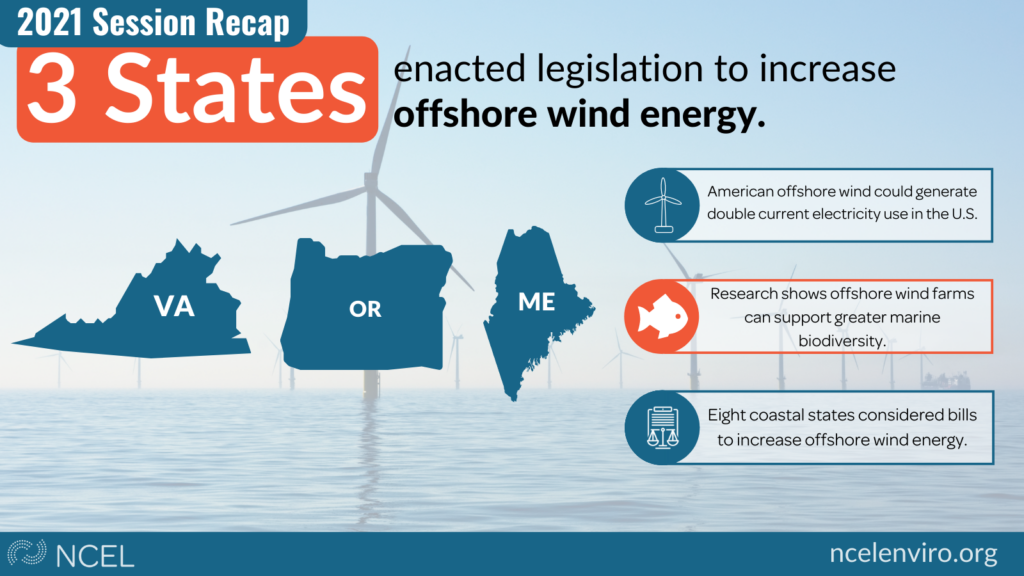 ---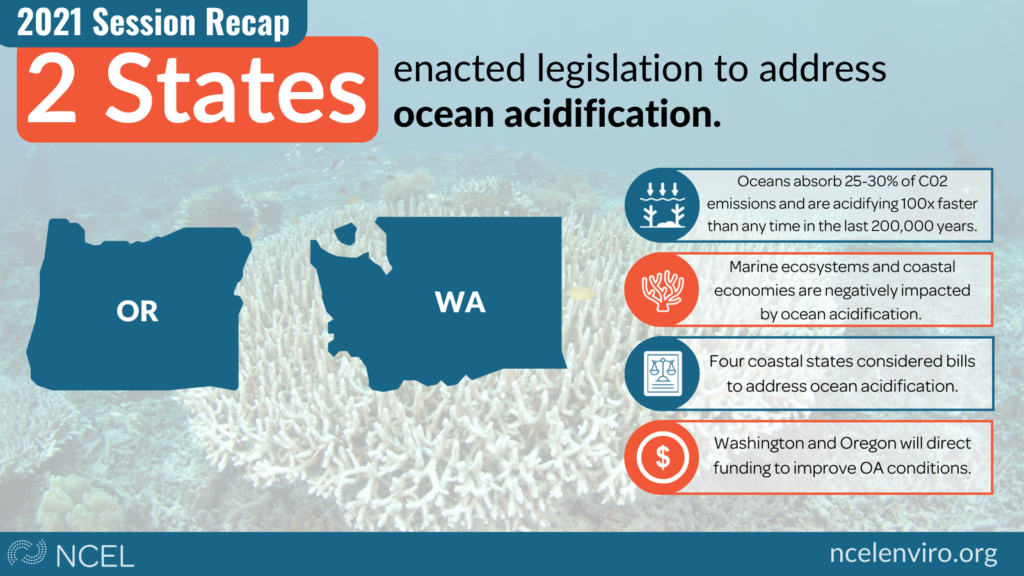 ---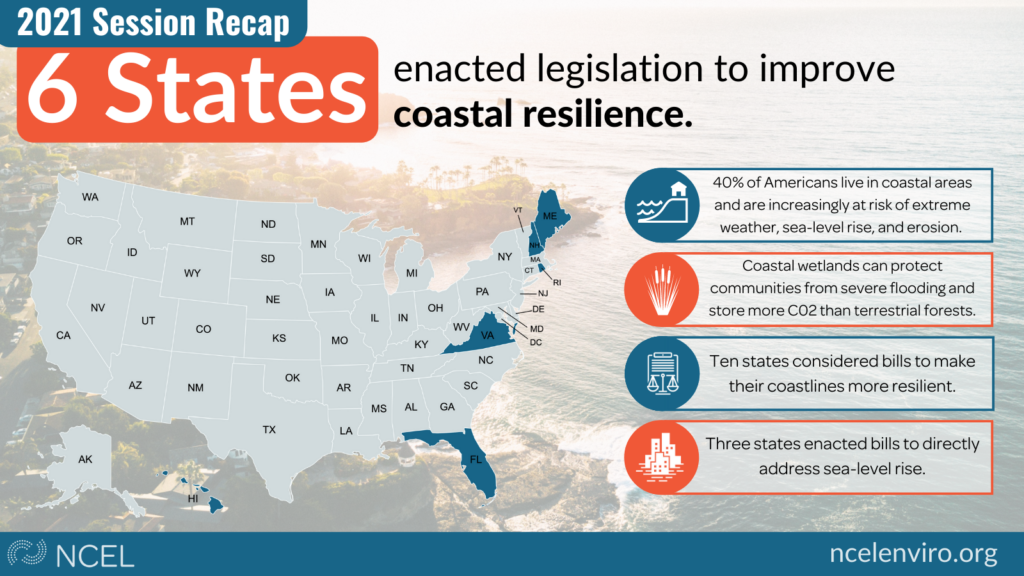 Transportation
As the transportation sector is the primary source of emissions in the United States, many state lawmakers are recognizing the role states must play in decarbonizing our transportation. This year 32 states and the District of Columbia introduced at least 124 bills focusing on public transit, expansion of electric vehicle fleets and charging infrastructure, and clean fuel standards. A total of 12 states and the District of Columbia enacted bills to reduce transportation emissions and expand clean transportation technologies.
Conservation
In 2021, states across the country introduced conservation bills to address the massive loss of wildlife and biodiversity, and to protect and restore the country's diversity of ecosystems. Throughout the pandemic, the importance of time outside and access to outdoor spaces was clear. As a result, many states advanced outdoor engagement bills to help ensure outdoor access for all this year. Looking ahead, states are poised to continue advancing wildlife, habitat connectivity, and land conservation bills to stem the rapid loss of nature.
Wildlife
As wildlife population numbers continue to dwindle at alarming rates, states took key steps to conserve and protect wildlife through varied policy approaches in 2021. This session, states introduced legislation aimed at expanding protections for pollinator species, improving habitat connectivity through the use of wildlife corridors on major roadways, and increasing restrictions on wildlife trafficking. In the midst of the COVID-19 pandemic, renewed legislative attention is also being paid to curbing the spread of wildlife diseases which are spreading more easily due to loopholes and lack of regulation in the wildlife and pet trades.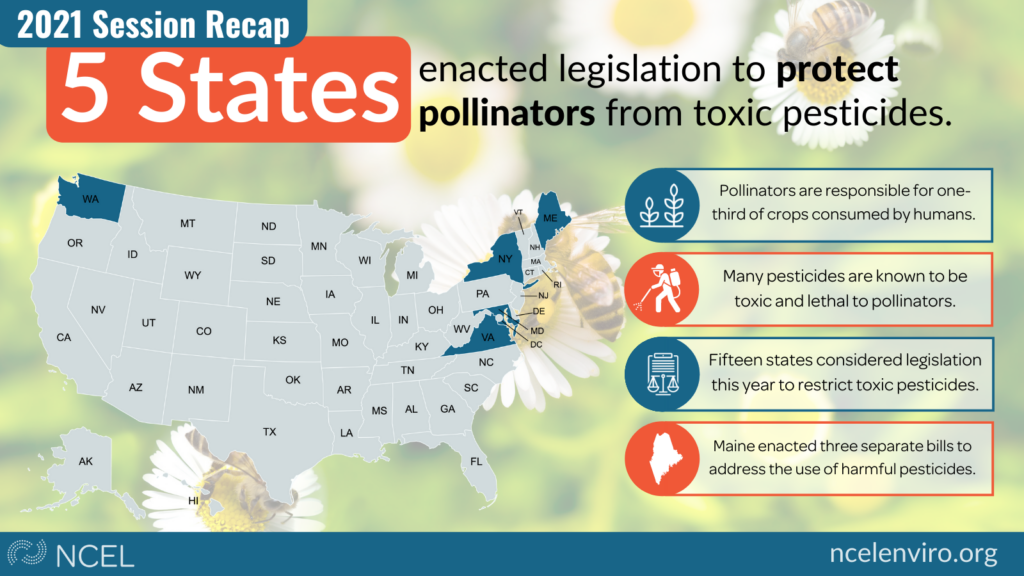 ---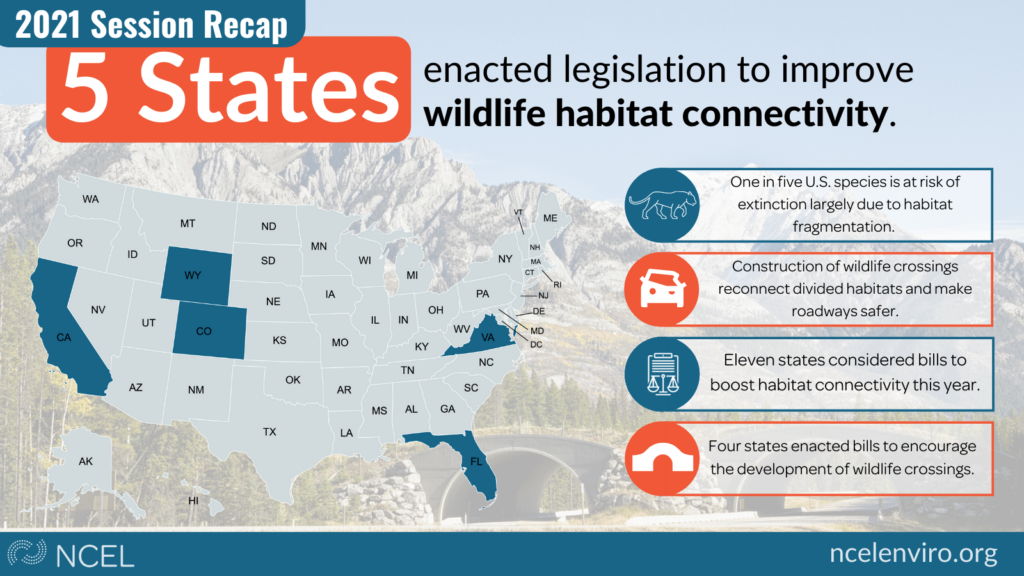 ---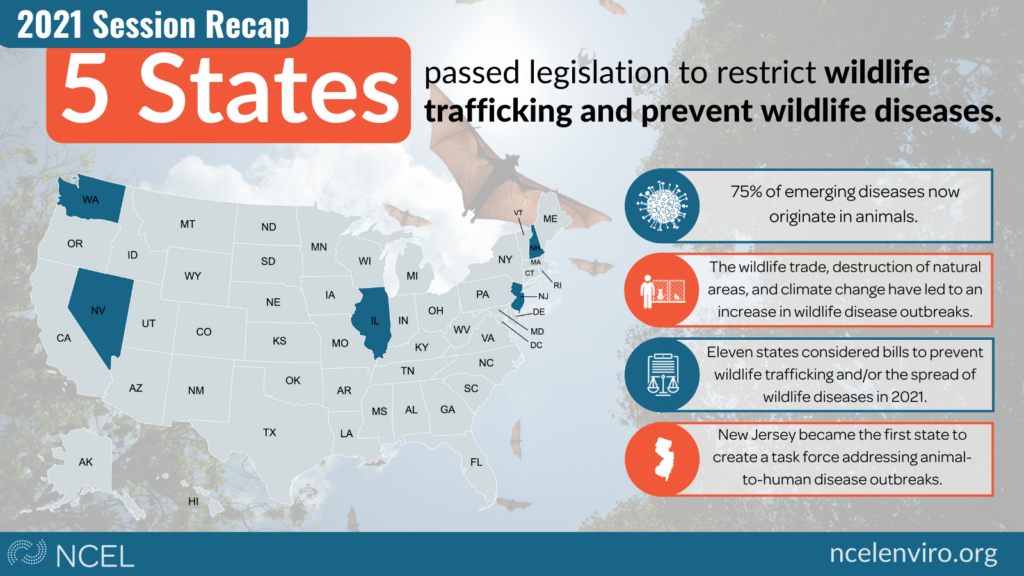 Outdoor Engagement
The countless mental and physical health benefits provided by time outside were made even more evident as record numbers of Americans took to the outdoors during the pandemic. This year, 30 states introduced legislation to increase access to outdoor recreation, with 11 states enacting bills and resolutions. Several states' bills placed an emphasis on equity, demonstrating increasing awareness of outdoor access as an environmental justice issue.
Green Amendments
Green Amendments guarantee citizens the constitutional right to a clean and healthy environment. Eleven states introduced Green Amendment legislation in 2021. New York's Green Amendment passed the legislature for the second time and the public will vote in November on whether to adopt the constitutional amendment. If enacted, New York would join Montana and Pennsylvania as the only states to currently guarantee citizens the right to a healthy environment, clean air and water.
30×30
Earlier this year, 103 legislators joined over 450 officials from 43 states in signing a letter encouraging the federal government to adopt the goal of protecting 30% of the United States' land, water, and oceans by 2030. State and local support led to the Biden Administration signing an executive order to conserve 30% of American land and water by 2030 to help avoid catastrophic biodiversity loss and the worsening effects of climate change. A key component of reaching this goal is having states adopt their own 30×30 conservation goals. Six states have introduced 30×30 legislation this year, five of which progressed their bills through the legislature.
Environmental Health
Environmental Health legislation addresses the intersection of environmental degradation and public health. States are working to incorporate equity and environmental justice into legislation as many environmental health disparities fall on communities relegated into marginalized positions due to systemic inequities, namely black, brown, indigenous, and other communities of color and lower socio-economic status. In 2021, states continued to take steps to address these environmental injustices alongside efforts to reduce waste, pollution, and exposure to toxic chemicals.
Zero-Waste
Following an active year for zero-waste legislation in 2020, states throughout the country continued the momentum in 2021 by introducing bills with varied approaches to limiting plastic pollution and other waste products. Earlier this year, state legislators from nine states launched a coordinated effort to progress Extended Producer Responsibility (EPR) legislation which would hold plastic producers responsible for the waste they create. In total, 184 zero-waste bills were introduced across 35 states and the District of Columbia. Washington enacted a comprehensive bill that addresses waste reductions and improves recyclability of materials, while Maine and Oregon became the first states to enact EPR for packaging bills.
Cumulative Impacts and Environmental Justice
More states are focusing on the cumulative impacts of environmental threats and the disproportionate burden of these exposures felt by black, brown, indigenous, and other communities of color and lower socioeconomic status. State legislators are working to improve the health of communities and avoid continued exposure to hazardous substances. A total of 40 bills were introduced across 12 states to address the cumulative impacts of pollution this year.
Due to the high volume of environmental justice bills introduced this session, a brief selection of legislation is included below. A full list of successful environmental justice legislation from the 2021 session can be found here.
Toxic Chemicals (PFAS)
As information and awareness about the health dangers of per- and polyfluoroalkyl substances, or PFAS "forever chemicals" continues to grow, more states are looking at ways to reduce the use of PFAS in many different products. PFAS is a toxic class of chemicals that bioaccumulate in the natural environment and are known for heat resistance and the ability to repel water, grease, and oils. Twelve states introduced legislation in 2021 to ban PFAS chemicals in a variety of consumer products, with Vermont successfully enacting legislation and becoming the first state to ban the use of PFAS in ski wax, rugs, and carpets.
Mississippi River
The Mississippi River and watersheds throughout the United States have seen an uptick in flooding events and nutrient pollution which state legislatures have been working to remedy. Six states in the Mississippi River watershed introduced bills to expand sustainable agriculture practices which can both play a role in reducing nutrient pollution and acting as a buffer against severe flooding. Iowa advanced legislation to develop a strategy that would limit nutrient pollution into waterways. All ten states in the Mississippi River watershed took action to improve water quality. Finally, four Mississippi River states introduced legislation to increase soil health which in addition to filtering pollutants and helping to prevent flooding, helps slow rates of climate change by storing large amounts of organic carbon.
The list of legislation below is a small sampling of enacted bills in the Mississippi River region during the 2021 session. A full list of relevant legislation from this session can be found here.