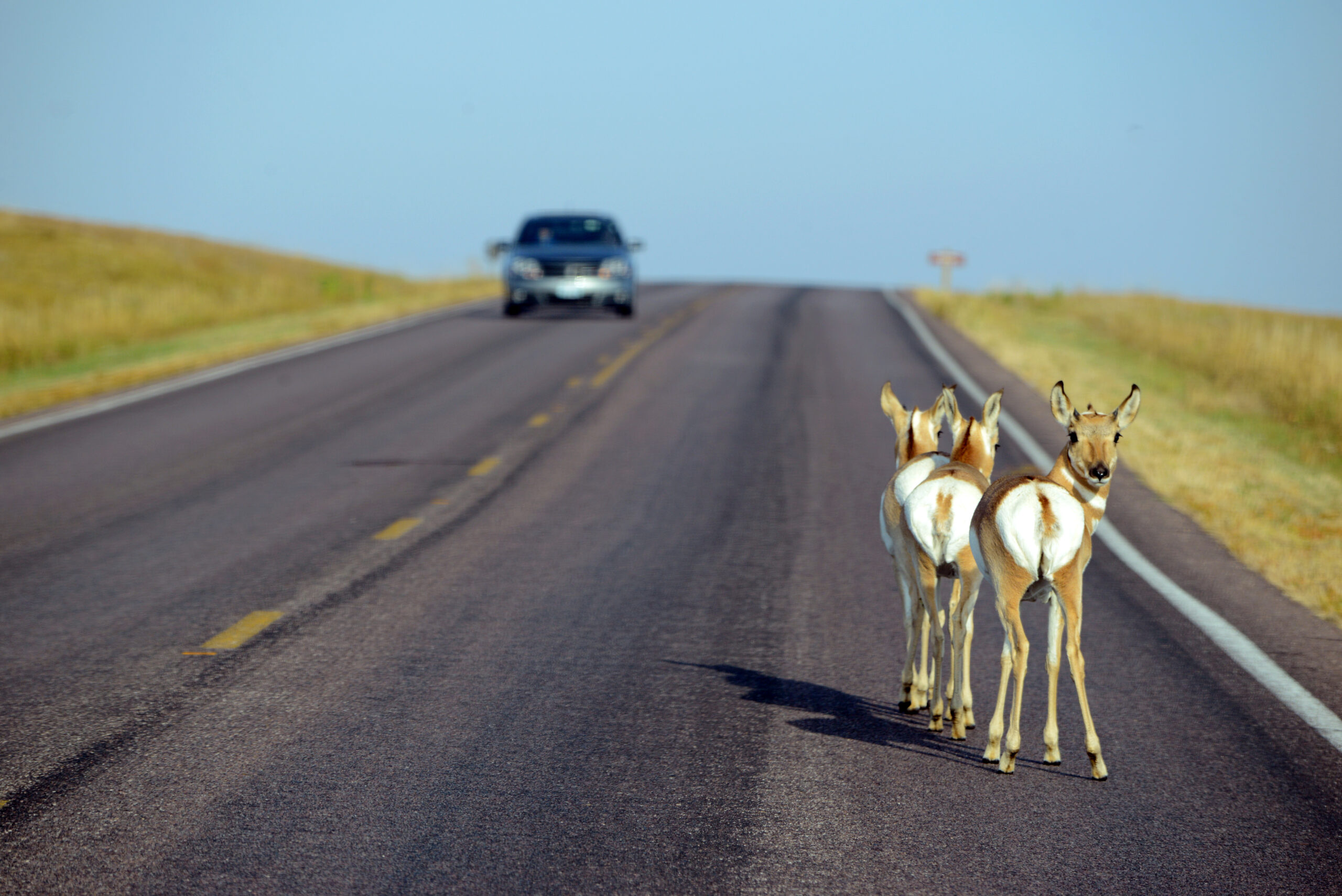 Policy Update
Oregon Legislature Approves New Funding to Reduce Wildlife-Vehicle Collisions
March 10, 2022
On March 4, the Oregon Legislature passed H.B. 5202 which allocates $7,000,000 in funding for projects that will reduce wildlife-vehicle collisions and improve wildlife habitat connectivity throughout the state. Before being wrapped into the state's budget, the funding was originally included in Representative Ken Helm's H.B. 4130, or the "Wildlife Crossings Investment Act," which received bipartisan sponsors, unanimous support in its policy committee, and approval from a broad coalition of stakeholders.
Background: Each year, wildlife collisions in the U.S. lead to roughly 200 human deaths, 26,000 injuries, and $8 billion in costs. Projects that explicitly work to reduce roadway collisions between vehicles and wildlife, such as the construction of wildlife crossings, effectively pay for themselves through savings on medical expenses, property damage, and the value of animals lost.
The new funding in Oregon's budget would be a significant investment in improving the safety of both wildlife and drivers in the state. A recent analysis found that Oregonians are particularly vulnerable to wildlife-vehicle collisions because of a lack of wildlife crossings over major roadways compared to other Western states.
Other State Action
So far this year, at least seven other states have introduced legislation to reduce wildlife-vehicle collisions and/or improve habitat connectivity: California, Colorado, Pennsylvania, Vermont, Virginia, Washington, and Wyoming.
Federal Funding
In addition to passing legislation, states such as Oregon have powerful sources of federal funding available to them to improve habitat connectivity and roadway safety via the 2021 Bipartisan Infrastructure Law. The federal legislation includes up to $86 billion in funding for wildlife corridors and connectivity through initiatives such as the Wildlife Crossings Pilot Program. To learn more about how states can capitalize on these federal funds to improve habitat connectivity and roadway safety, read our blog and comprehensive Briefing Book on the 2021 Bipartisan Infrastructure Law.