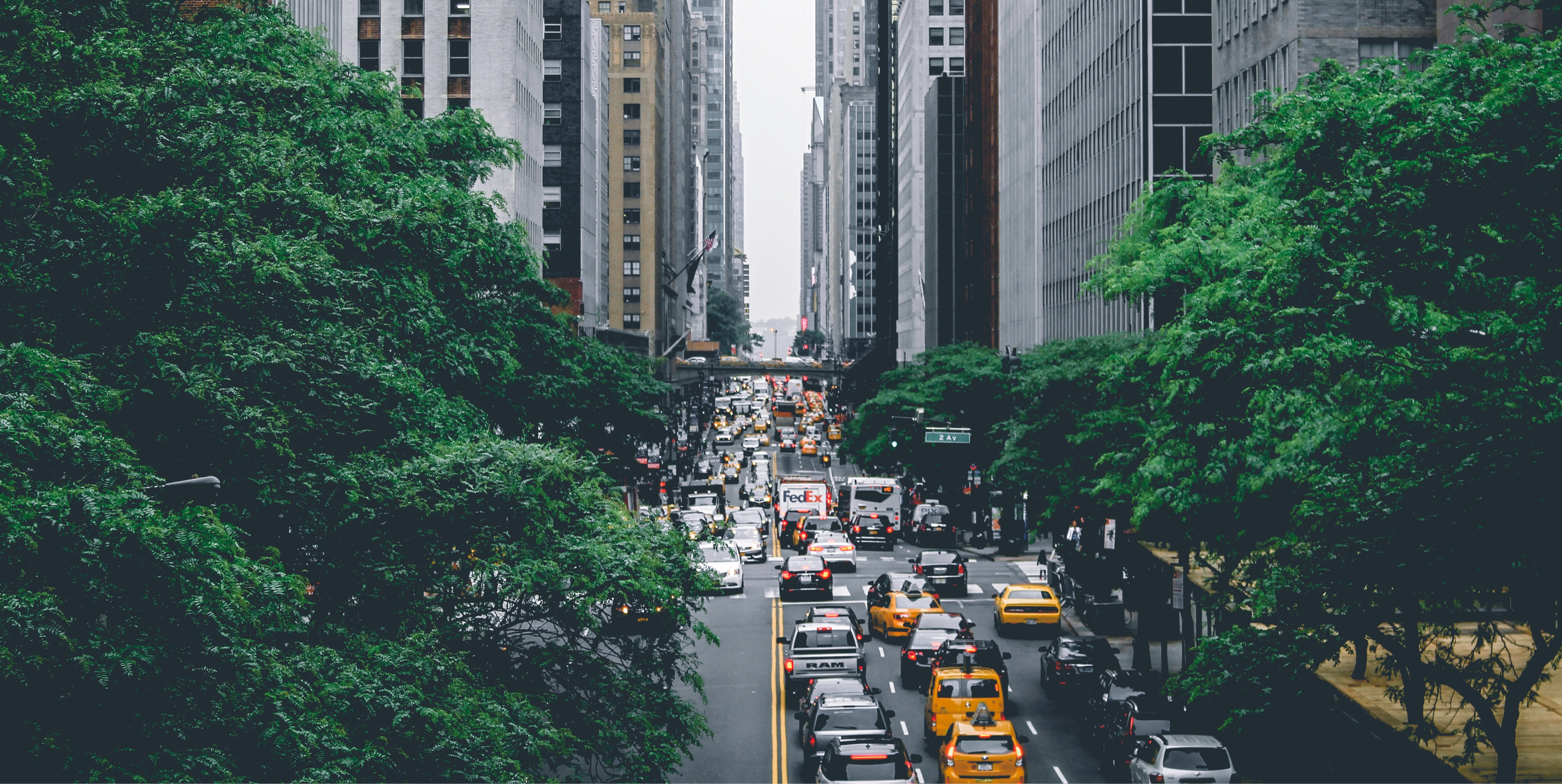 Policy Update
New York State's Budget Includes Major Contributions to Climate Goals
May 16, 2023
Overview
In May, New York Governor Kathy Hochul signed a state budget that will take significant steps in combating climate change and transitioning to clean energy. Included are provisions to decarbonize the building sector, advance a cap-and-invest program, expand renewable energy, as well as investments in energy efficiency and other key environmental priorities. New York is one of many states that has advanced climate and clean energy legislation in 2023.
Key Environmental Components in New York's Budget
The New York state budget for FY 2024 builds on previously introduced legislation and includes landmark environmental provisions including:
First Statewide Ban on Fossil Fuels in New Buildings: By 2029 most new buildings within the state will be prohibited from using fossil fuels. This marks the first-in-the-nation statewide ban on fossil fuels in new buildings and was originally introduced as a standalone policy, the "All-Electric Building Act" by State Senator Brian Kavanagh.
Laying Groundwork for Cap-and-Invest Program: The budget creates the financial foundations required to support an economy-wide cap-and-investment program, including language that guarantees at least 30% of the program's profits will be used for rebate initiatives to help cover utility bills, transportation costs, and decarbonization efforts.
Building Public Renewables: Directs the New York Power Authority (NYPA) – the largest state public utility in the country – to build renewable energy projects to help reach the state's climate goals, and includes provisions related to equitable access to clean energy, labor standards, and a just energy transition. This was originally introduced as a standalone policy, the "Build Public Renewables Act" sponsored by State Senator Kevin Parker and Assemblymember Robert Carroll.
Affordable Energy and Energy Efficiency: Allocates $200 million to the state's EmPower Plus program which helps low-income families retrofit their homes with clean energy and energy efficiency upgrades.
Continued Environmental Investment: New York's budget also makes new or continued investments in clean water ($500 million), state parks ($200 million), and the state's Environmental Protection Fund ($400 million).
Stay Informed on Environmental Legislation With NCEL
Stay up to date on the status and trends of climate and environmental policies across the country this year with NCEL's Bill Tracking Map.