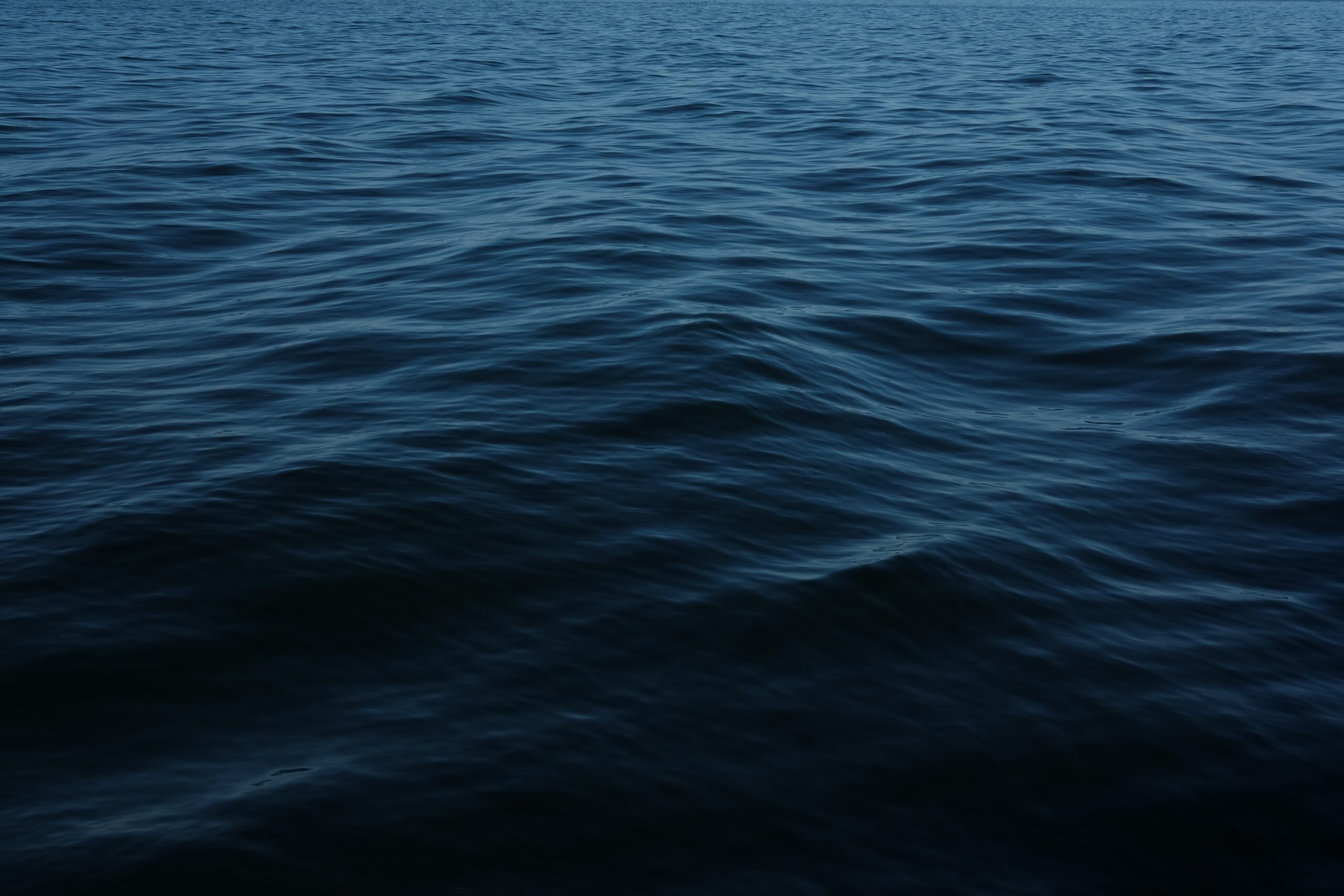 NCEL Blog
World Ocean Day – an Annual Call to Celebrate and Protect the World's Ocean
June 6, 2023
This blog was written by NCEL Communication Intern Annabelle Pukas. Annabelle is a rising senior at Georgetown University with a major in government and double minors in biology and environmental studies.
World Ocean Day is a time to honor the planet's ocean, spread awareness about its importance, and encourage individuals and governments alike to protect it. Our ocean helps keep the planet livable – a healthy marine ecosystem is able to:
1) Supply the world with clean air and abundant food.
2) Mitigate climate change.
3) Generate economic benefits.
The ocean is critical for the US economy. Ocean-based tourism and recreation, commercial fishing and aquaculture, research and education, and construction generated over $279 billion in 2019 and supported millions of jobs.
Despite the ocean providing these critical services, human activities are putting it in imminent danger – plastic and chemical pollution, climate change, habitat destruction, overfishing, and offshore drilling are just a few examples.
However, state legislators, through the Coastal Working Group, are working to ensure ocean health and protect our coasts for generations to come. Below are some recent examples of both state and federal legislation advanced throughout the past year.
Making Waves in Ocean Climate Policy
Two years ago this week, legislators from 18 states formed NCEL's Coastal Working Group to create a space where they could "share ocean climate policy ideas, strategies, and lessons learned." Throughout this year, Coastal Working Group members and other coastal legislators have advanced a number of ocean-based environmental policies, ranging from topics such as coastal resilience and offshore wind to blue carbon.

Coastal Resilience
Coastal areas are home to almost 40% of the US population despite accounting for less than 10% of the total land in the contiguous United States. As coastal communities are increasingly threatened by severe weather events, sea level rise, ocean acidification, and harmful, warm water temperatures, state policies geared towards increasing coastal resilience are critical for ensuring the safety and security of our communities.
Recent Policy Action
In Hawaii, a recently introduced coastal resilience bill
Seeks to promote research, study, and understanding of sea level rise adaptation strategies to establish a consistent and balanced framework for their development and implementation
Greenlights coastal construction that would preserve, protect or rehabilitate the shoreline
Read more about the bill here: HI SB 69.
---
At the federal level, the introduced Don Young Restoration Grants for Coastlines and Fisheries Act of 2023
Supports the National Oceanic and Atmospheric Administration (NOAA) by authorizing $10 billion in funding distributed over ten years for the implementation of agency projects that restore marine, estuarine, coastal or Great Lake habitat
Read more about the act here: Don Young Restoration Grants for Coastlines and Fisheries Act of 2023.
---
The Coastal Communities Ocean Acidification Act of 2023 (recently passed the US House in May)
Requires NOAA's Ocean Acidification Program to collaborate with state, local, and tribal entities that are conducting or have completed work related to ocean and coastal acidification and their impacts on coastal communities.
Requires the Ocean Acidification Advisory Board to include two representatives from Indian tribes, tribal organizations, and tribal consortia that are affected by ocean and coastal acidification.
Read more about the act here: Coastal Communities Ocean Acidification Act of 2023.


Offshore Wind
Beyond helping to lower emissions, offshore wind projects offer a number of economic and social benefits; their development helps create jobs, reduce air pollution, and diversify the domestic energy supply all the while reducing dependence on imported fuels. Because of this, offshore wind legislation unlocks a wealth of opportunities for state governments and residents.
Recent Policy Action
A Maryland offshore wind bill enacted on April 21, 2023 by Gov. Moore
Sets an updated goal for Maryland to generate 8.5 GW of offshore wind by 2031
Requires the investigation into offshore wind transmission system expansion options
Read more about the new law here: MD SB 0781.
---
In Virginia, an offshore wind bill was recently sent to Gov. Youngkin that
Requires due consideration be given to the economic benefits of offshore wind farms for state residents
Accelerates the timeline for state public utilities to construct or purchase offshore wind generation facilities
Read more about the bill here: VA HB 2444/SB 1441.
---
In California, a recently introduced and in-progress offshore wind bill
Requires the Ocean Protection Council to establish and oversee a West Coast Offshore Wind Science Entity to ensure comprehensive baseline monitoring of the state's ocean ecosystem
Read more about the bill here: CA AB 80.
---
In New York, an in-progress offshore wind bill
Establishes new, more aggressive targets for offshore wind electricity generation
Read more about the bill here: NY SB 6327.
---
At the federal level, the proposed RISEE Act of 2023
Establishes an offshore wind revenue-sharing model
Dedicates funding to the National Oceans and Coastal Security Fund
Reforms the Gulf of Mexico Energy Security Act
Read more about the act here: RISEE Act of 2023.

Blue Carbon
The term blue carbon refers to the carbon sequestered and stored by oceans and coasts. Blue carbon ecosystems – such as mangrove swamps, salt marshes, and seagrasses meadows – are capable of storing more carbon per acre than terrestrial ecosystems and are therefore critical for keeping carbon out of the atmosphere.
Recent Policy Action
In Florida, a recent blue carbon bill
Establishes an initiative to support collaborative efforts among public and private research entities to develop restoration technologies and approaches to address the loss of seagrass
Read more about the bill here: FL HB 1181.
---
In California, a recent blue carbon bill
Requires the establishment of a Kelp Forest and Estuary Restoration and Recovery Framework with the goal of restoring a specified number of acres of kelp forests, eelgrass meadows, and native oyster beds by 2050
Requires the establishment of an interagency working group that coordinates and facilitates large-scale restoration along the CA coast
Read more about the bill here: CA AB1407.
---
At the federal level, the introduced Coastal Seaweed Farm Act of 2023
Directs NOAA to award grants to carry out projects related to the conservation, restoration, or management of kelp forest ecosystems
Read more about the act here: Coastal Seaweed Farm Act of 2023.
Get Involved
If you'd like to learn more about ocean policies currently advancing through state legislatures, you can visit NCEL's Bill Tracking Map for a comprehensive overview.
If you are a state legislator looking to get involved with ocean policy in your state and/or join NCEL's Coastal Working Group, please contact Carlos Ochoa, NCEL's Ocean Program Manager.