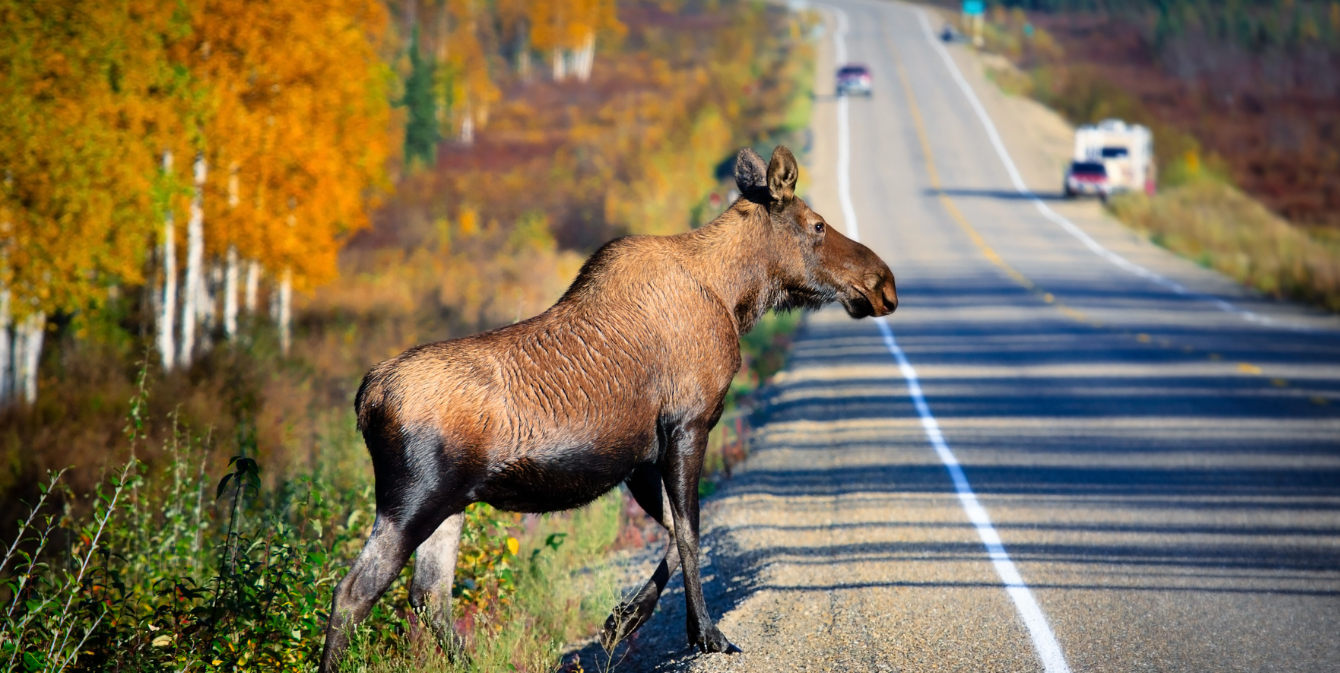 Policy Update
Oregon Considers Bill to Improve Habitat Connectivity and Road Safety
February 9, 2023
Bipartisan Group of Oregon Legislators Introduce Bill to Support Wildlife Corridors
The Oregon legislature is currently considering H.B.2999 to improve and expand the state's wildlife-vehicle collision program. The bill would increase funding for wildlife habitat connectivity improvements and give multiple state agencies new abilities to plan for and carry out such projects.
Why it matters: Each year, roadway collisions with wildlife in the U.S. lead to roughly 200 human deaths, 26,000 injuries, $8 billion in costs, and the continued decline of critical wildlife species. Projects to reduce roadway collisions, such as wildlife crossings, effectively pay for themselves through savings on medical expenses, property damage, and the value of wildlife lost.
Key Components of Oregon's Bill
HB2999 comes one year after Oregon allocated $7 million for projects to reduce wildlife-vehicle collisions. If enacted, the bill would build upon this investment by requiring that:
By the end of 2023, the Oregon Department of Transportation (DOT) establish a program to reduce wildlife-vehicle collisions in areas where wildlife corridors, identified in the state's Wildlife Corridor Action Plan, intersect with new or existing public roads.
Until the program is established, the DOT will coordinate efforts with the Department of Fish and Wildlife to reduce wildlife-vehicle collisions based on data from the state's Wildlife Corridor Action Plan.
$5 million be allocated to the Department of Fish and Wildlife to carry out projects that support wildlife mobility and habitat connectivity in priority areas.
Bill Sponsors
The primary sponsors of HB2999 are Oregon State Representatives Ken Helm, Pam Marsh, Mark Owens, and Lisa Reynolds, as well as State Senators Chris Gorsek and Floyd Prozanski.
What other states are taking similar action?
Oregon is one of nine states this year considering legislation related to the improvement of wildlife habitat connectivity. Nevada, New Jersey, New Mexico, and Wyoming are some of the other states that have introduced legislation thus far in 2023.