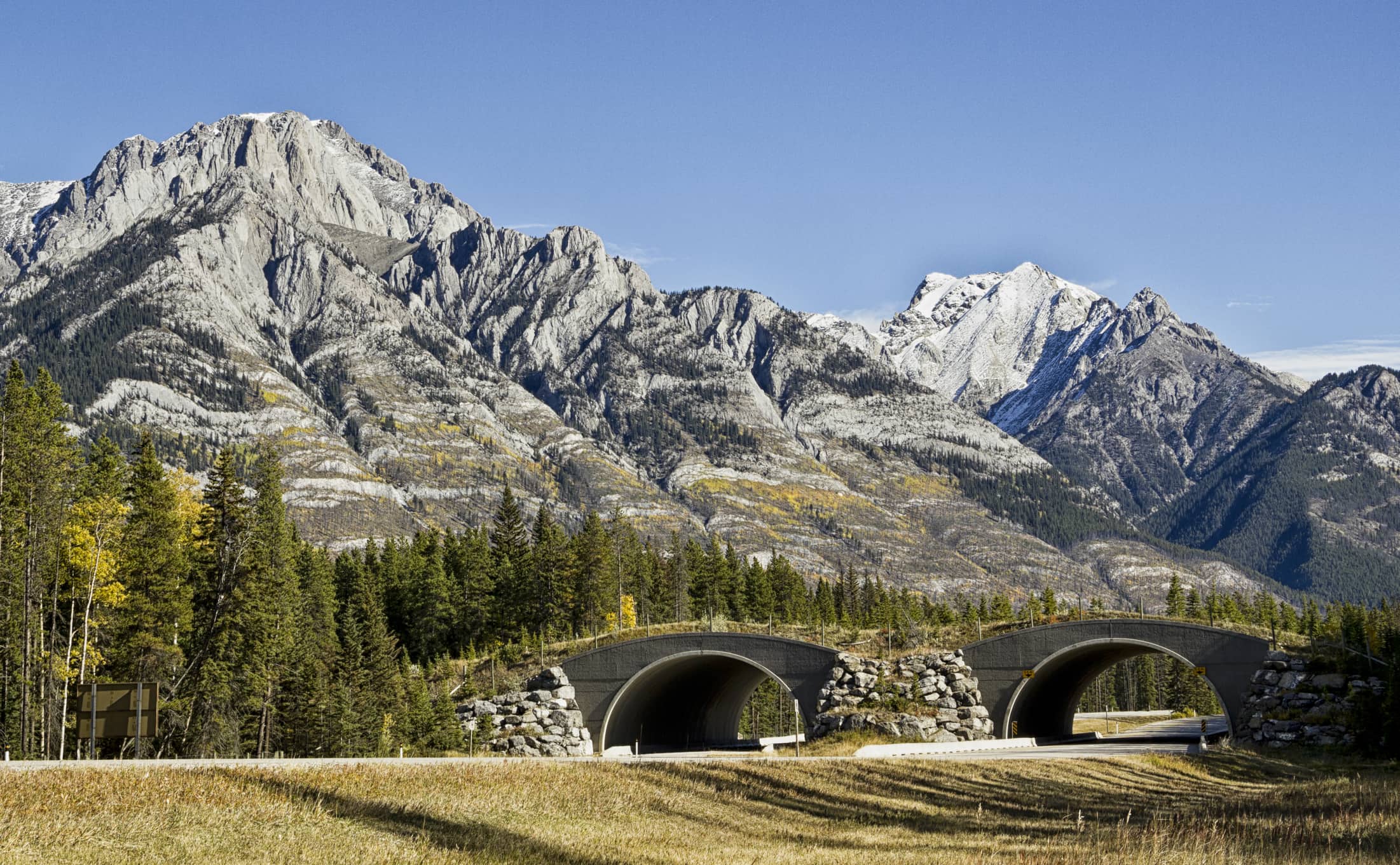 Policy Update
Colorado Passes Wildlife Crossing Bill
May 11, 2022
On May 10, Colorado passed S.B 151, the bipartisan Safe Crossings for Colorado Wildlife and Motorists Act, which creates a $5 million cash fund to provide safe road crossings for wildlife and to reduce wildlife-vehicle collisions. The fund will finance projects relating to the planning, construction, retrofitting, and maintenance of wildlife road crossing infrastructure, roadkill tracking and studies, animal detection systems, private land conservation efforts, and more. This bill also provides the state with matching funds needed to leverage the $350 million in federal grants for wildlife corridors recently established under the Bipartisan Infrastructure Investment and Jobs Act. 
Why SB 151 Matters
Across Colorado's 23,300 miles of highway, nearly 4,000 vehicle crashes involving wildlife are reported to law enforcement annually. It is estimated that 2% of Colorado's big game population is killed by wildlife-vehicle collisions every year, equal to the total number of animals harvested each year through hunting. These crashes not only result in injuries and fatalities to humans, but also cost an estimated $80 million annually in property damage, emergency response, and medical treatment.
Why Wildlife Crossings Matter
Wildlife corridors and connectivity increase public safety and are highly effective at reducing wildlife-vehicle collisions and the costs associated with medical expenses, property damage, and the value of animals lost. For example, the 2016 Colorado Highway 9 mitigation project reduced wildlife-vehicle collisions by 92% in the 5 years after its construction.
Sponsors
SB 151 was sponsored by Sen. Danielson, Sen. Story, Rep. Will, and Rep. McCluskie.
To learn how your state can enhance wildlife corridors and connectivity in ways that can improve wildlife and public health, download NCEL's Wildlife Connectivity Briefing Book.