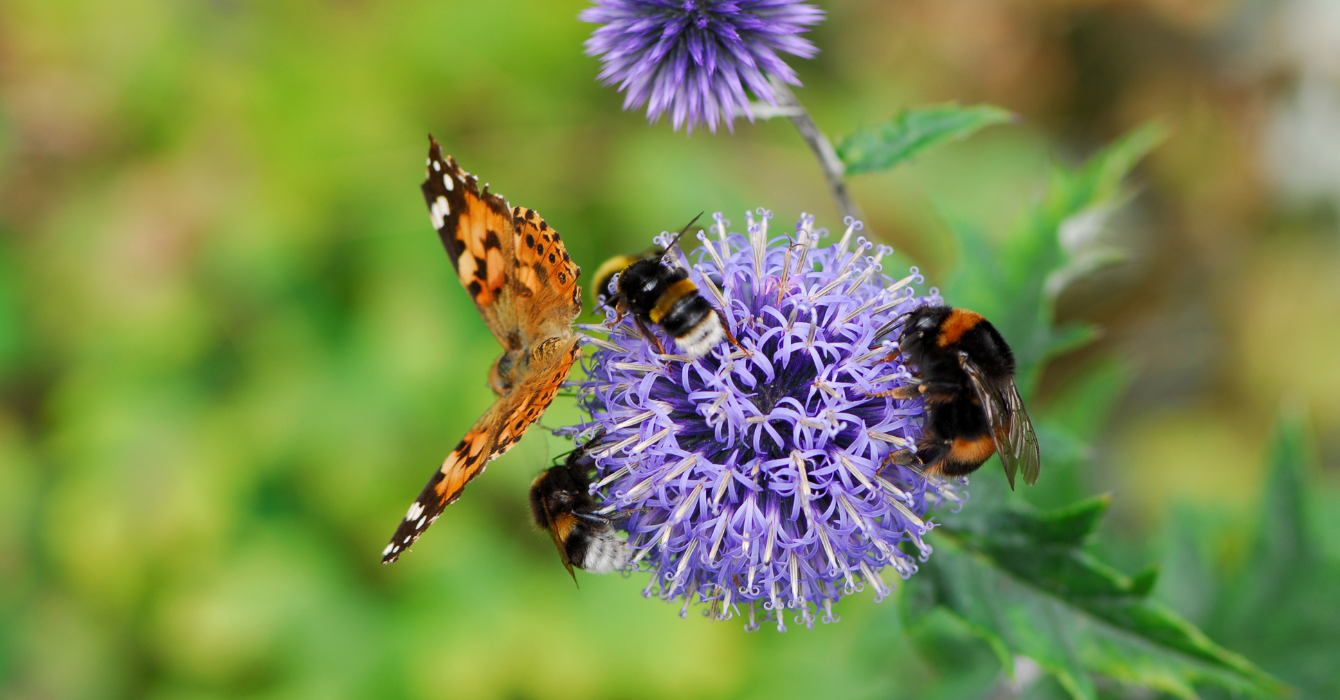 NCEL Blog
2022 Pollinator Week
June 23, 2022
States Leading the Way in Pollinator Protections
Pollinators are critical species that help sustain our ecosystems and bring us one out of every three bites of food. This week is National Pollinator Week. A time to celebrate and highlight the benefits of pollinators.
Throughout the 2022 legislative session, legislators considered bills to protect pollinators – both their habitat and from pesticides such as neonicotinoids. In honor of Pollinator Week, we are highlighting some of the strong pollinator protection bills enacted during this past year.
Sponsors: Sen. Lewis, Priola, and others
This bipartisan bill calls for a study regarding the protection of native pollinating insects in the state. Based on the study, recommendations must be created around:
the protection of native pollinating insects
best practices for state agencies in implementing policies and practices regarding native pollinating insects
how to develop education and outreach programming
Sponsors: Rep. Michel
This bill restricts the use of chlorpyrifos on golf courses and for nonagricultural use as well as restricts the use of neonicotinoids.
Chlorpyrifos Explained: Chlorpyrifos is a pesticide in the Organophosphates class. They are similar to neonicotinoids in their effect on pollinators and contribution to pollinator decline. The pesticides are primarily used in the agriculture, landscaping, and mosquito management industries.
Sponsors: Sen. Smith and Sen. Bateman
S 1016 directs the Department of Environmental Protection to classify neonicotinoid pesticides designed for outdoor use as restricted use pesticides. This means neonicotinoids are no longer available for purchase or use by the general public in New Jersey.
Neonicotinoids Explained: Neonicotinoids are a class of insecticides that are linked to pollinator decline worldwide. They work by being absorbed into plant tissue and pollen and then later ingested by pollinators. Once infected, many pollinators struggle with simple navigation and experience reduced growth rates.
Sponsors: Rep. Sheldon and Troiano
This bill prohibits the use of neonicotinoid pesticides until the Secretary of Agriculture, Food, and Markets adopts new rules for sale, use, or application. The prohibition becomes permanent if new rules are not created by July 1, 2024.
Other Neonicotinoid Legislation That is Still Moving:
New York (S 699B & A 7429A – Sen. Brad Hoylman & others, Assemb. Englebright & others): Prohibits the sale of certain pesticides or the use of seeds coated with such pesticides. Requires the DEC to review the latest scientific information concerning certain active ingredients.

Current Status: In April, the bill passed the Assembly and is now in the Senate.
If you are interested in learning more about pollinators and pollinator protection legislation, reach out to Kate Burgess, NCEL Conservation Manager.