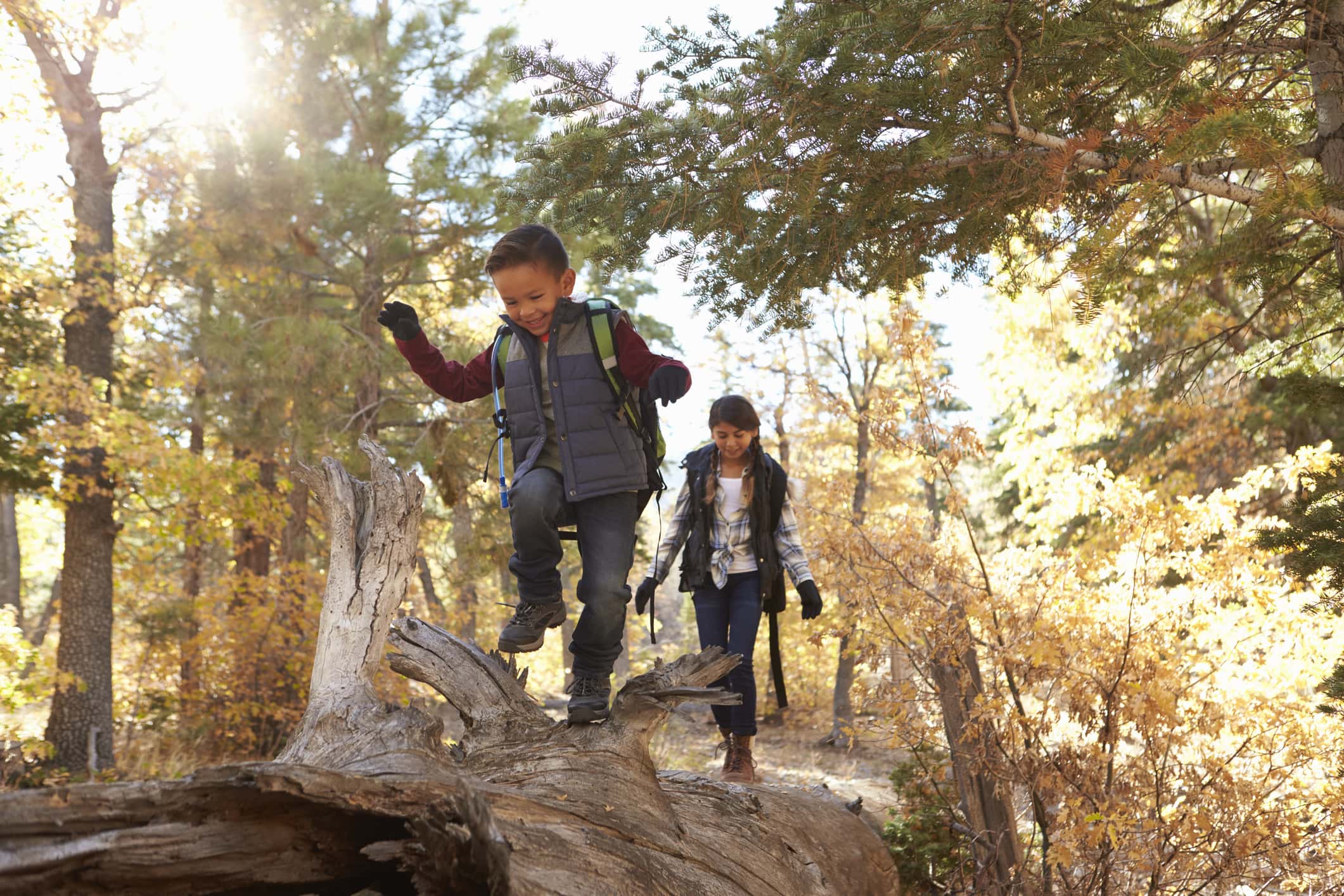 Press Release
Youth Outdoor Policy Partnership Releases 2022 Outdoor Policy Trends Report
April 18, 2023
States Continue to Build on 2022 Successes with New Innovative Bills in 2023
Today, the Youth Outdoor Policy Partnership released the 2022 Youth Outdoor Policy Trends Report. This report highlights policy trends and summarizes specific bills and initiatives that were passed or enacted in 2022. We are sharing these legislative successes as examples and resources to help replicate good ideas in other states. 
"States are leading the way on innovative policies to increase youth outdoor engagement," said Dylan McDowell, NCEL Executive Director. "The Outdoor Policy Trends Report is a valuable resource for state legislators to view successful policies in other states so they don't have to recreate the wheel. Reports such as this open the door for innovative solutions being replicated across the country resulting in more youth outdoors."
Sections in the report include outdoor access and equity, outdoor learning and education, outdoor wellness, funding initiatives, federal policies, and new exciting ideas. Each section includes a summary of state action from the past year as well as the major pieces of legislation that passed. All outdoor legislation considered throughout the year can be found in the 2022 Outdoor Policy Legislation Tracker.
In 2022, three states (California, Colorado, and Utah) enacted outdoor access and equity legislation, four states (Georgia, Maryland, New Mexico, and Washington) enacted outdoor learning and education legislation, one state (Colorado) enacted outdoor wellness legislation, and three states (California, Maine, and Maryland) enacted funding initiatives.
"We are heartened and inspired to see states across the country enacting and funding bills that promote more equitable access to environmental and outdoor education," said Sarah Bodor, Director of Policy for the North American Association for Environmental Education. "We hope this report will inspire more states to consider similar measures, so that all youth can benefit from vibrant outdoor learning opportunities."
Monica Lopez Magee, Senior Vice President of Policy, Programs and Research for the Children and Nature Network echoes the inspiration, "The Outdoor Trends Report is a testimonial of what is possible when it comes to state policies to support equitable access to nature for youth. The momentum to date and the report serve as a call to action for innovative ways to enact new policies for increased outdoor experiences in every state.
Momentum Building in 2023
States are already building on the successes from 2022. To date, 10 states have already concluded their 2023 legislative sessions with many over halfway through. There are at least 36 states considering over 100 pieces of legislation related to outdoor engagement. The 2023 Outdoor Policy Legislation Tracker contains each bill with its current status.
Some states have already passed successful legislation around youth outdoor education and engagement. Below are some of the successful bills we've seen from states so far this year:
New Mexico (SB 9 – enacted) establishes the Conservation Legacy Permanent Fund and the Land of Enchantment Legacy Fund aimed at conserving and expanding access to the state's most important natural, cultural, and historical resources.
Washington (SB 5257) requires schools to provide a minimum of 30 minutes of daily recess, directs schools to provide outdoor recess when possible, and improves health, nutrition, and fitness education. The bill has passed the legislature and now goes to the Governor's desk.
###
Additional Media Contacts:
NAAEE: Stacie Pierpoint – stacie@naaee.org, 202-277-6582
About the Youth Outdoor Policy Partnership: The Youth Outdoor Policy Partnership (YOPP) is a collaboration of leading national organizations working across sectors to ensure that all children have access to high-quality outdoor experiences and environmental education. YOPP works to advance state-level policies that support getting kids outside everywhere they live, learn, work, and play. The partnership engages its existing networks, which collectively include over 1,200 legislators in every state in the U.S. and more than 5,000,000 grassroots advocates for environmental and outdoor education and recreation.
About the Children and Nature Network (C&NN): C&NN envisions a future in which all children play, learn and grow with nature in their everyday lives. To achieve that vision, we are leading an international movement to increase equitable access to nature so that children and natural places can thrive. We power the movement by investing in leadership and communities through: 1) sharing evidence-based resources, 2) scaling innovative solutions, and 3) driving policy change.
About the National Caucus of Environmental Legislators: Created by and for state legislators, the National Caucus of Environmental Legislators is a 501(c)(3) nonprofit that organizes over 1,200 environmentally-committed state legislators from all 50 states and both parties. NCEL provides venues and opportunities for lawmakers to share ideas and collaborate on environmental issues.
About the North American Association for Environmental Education: The mission of NAAEE is to use the power of education to advance environmental literacy and civic engagement for a more equitable and sustainable future. We work with educators, policymakers, and partners throughout the world. Our work is based on more than five decades of research about what motivates individuals, organizations, and communities to learn, take action, and create positive societal change.
About Nuestra Tierra: Nuestra Tierra Conservation Project (Nuestra Tierra for short) ensures that historically and deliberately excluded communities have access to the outdoors and that their history, values, and people are authentically reflected in public land management decisions. They accomplish this mission through education, advocacy and empowerment at both local and national levels.