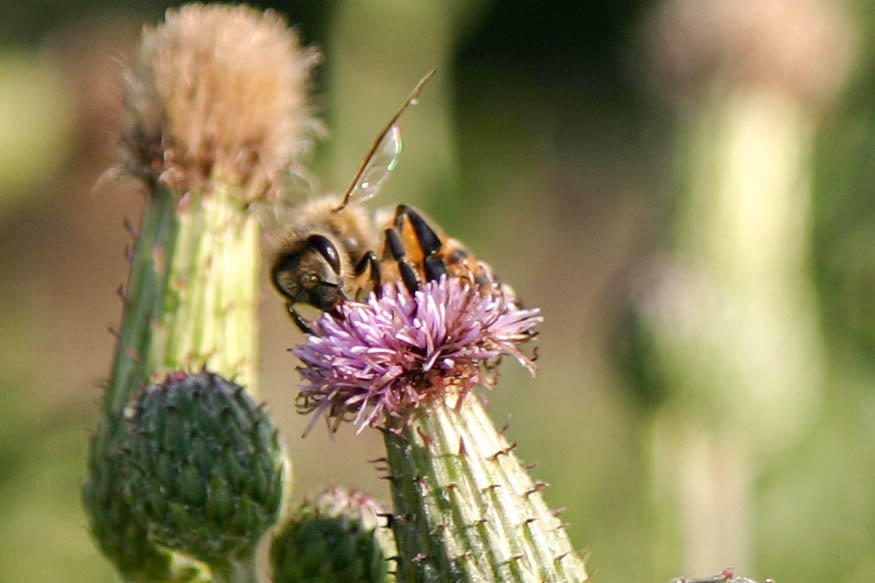 Policy Update
Washington Pollinator Health Bill Becomes Law
On May 12, Governor Inslee signed Washington, SB 5253. The bill adopts and provides funding for recommendations made by the Pollinator Task Force.
Some examples of recommendations include:
developing protocols to increase communication between beekeepers, farmers and growers, and pesticide applicators
educating the public about blooming nectar plants
providing economic and environmental impacts of weed listing and pollinator health impacts to county noxious weed control boards
maintaining partnerships with federal agencies and neighboring states to promote pollinator health
Why SB 5253 Matters: Washington is home to over 400 different species of native bees, 65 species of butterflies, as well as moths, wasps, beetles, flies, and hummingbirds. Washington is also the top U.S. producer of apples, sweet cherries, alfalfa, blueberries, and pears; pollinators are integral players in maintaining the production of these crops and more.
By addressing pollinator health, states can help ensure long-term ecosystem, species, human, and economic resilience.
What have other states done? Currently, 9 states are considering legislation that addresses pollinator health, and 15 states are considering legislation to regulate and/or restrict pesticide use, which can cause significant harm or death in pollinators. View Legislation
SB 5253 Sponsors: This bill was sponsored by Senators Marko Liias, Judy Warnick, Mona Das, Manka Dhingra, Bob Hasegawa, Sam Hunt, Liz Lovelett, Christine Rolfes, Rebecca Saldaña, Kevin Van De Wege, and Keith Wagoner.