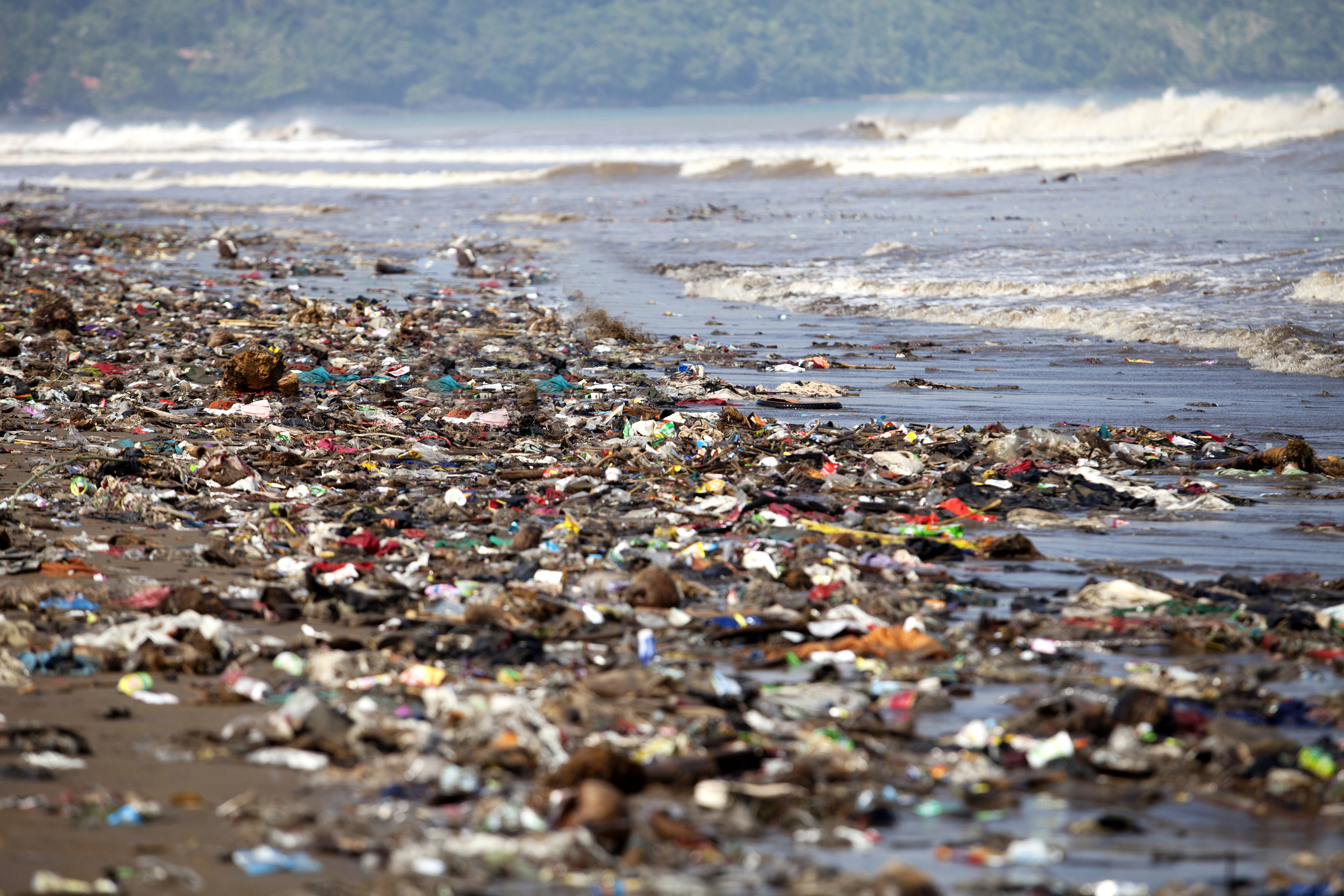 Press Release
States to Hold Plastic Packaging Producers Responsible
February 1, 2021
Legislators from Nine States Announce Coordinated Effort to Hold Plastic Packaging Producers Responsible
Washington, D.C. – Today state legislators from nine states announced a coordinated effort to hold producers responsible for the end-of-life management of plastic packaging. States included California, Colorado, Hawaii, Maryland, New Hampshire, New York, Oregon, Vermont, and Washington.
Each of these legislators is introducing extended producer responsibility (EPR) bills or introducing legislation as part of a long-term plan to get there. Extended producer responsibility is a strategy to incorporate all of the environmental costs associated with a product throughout the product's life cycle. A full bill list is available through NCEL's website.
Current estimates show that the United States only recycles about 50% of post-consumer packaging. EPR policies could increase recycling, reduce the current volume of packaging, and help divert single-use plastics from landfills, ocean dumping, and incineration.
By working together, these states are also addressing the environmental injustices from incinerators, packaging contents, and landfills. Each of these has disproportionate impacts on low-income and communities of color resulting in increased air pollution and toxic chemical exposure.
"Plastic waste is a global crisis that is threatening our oceans, marine life, the environment, and public health," said California State Senator Ben Allen. "It's also hitting regular folks who are being asked to pay more and more through their trash rates to put band-aids on our system. Our cities have a waste management crisis on their hands, and let's not forget the disproportionate impact on communities living near landfills. California is choosing to act now with SB 54 along with a package of bills to address this urgent financial, health, equity, and environmental crisis."
Increased recycling will divert additional waste and plastics from landfills. Even in landfills, plastic pollution takes hundreds of years to break down and creates microplastics. During this process, plastic can leach toxins into the earth and make its way into our food and drinking water supply.
Incinerators are often located in and have disproportionate impacts on low-income and minority populations. By reducing and phasing out the incineration of harmful plastics, these communities will have cleaner air to breathe and reduced toxins in their environment.
Packaging products, like those used for food and beverage packaging, often contain hazardous substances that are harmful to human health. Including recycled content provisions in EPR packaging policies can force manufacturers to eliminate harmful substances in packaging products, so these substances aren't recycled back into products.
"We know how to solve the problem of plastic waste and the accompanying environmental health problems that production and overuse of single-use plastics has created in our communities," said Maryland State Delegate Brooke Lierman. "This year we have seen people of color disproportionately impacted by COVID-19, and we know that these very same communities are also being negatively impacted by plastic production and plastic waste. We must act with urgency to address these public health emergencies."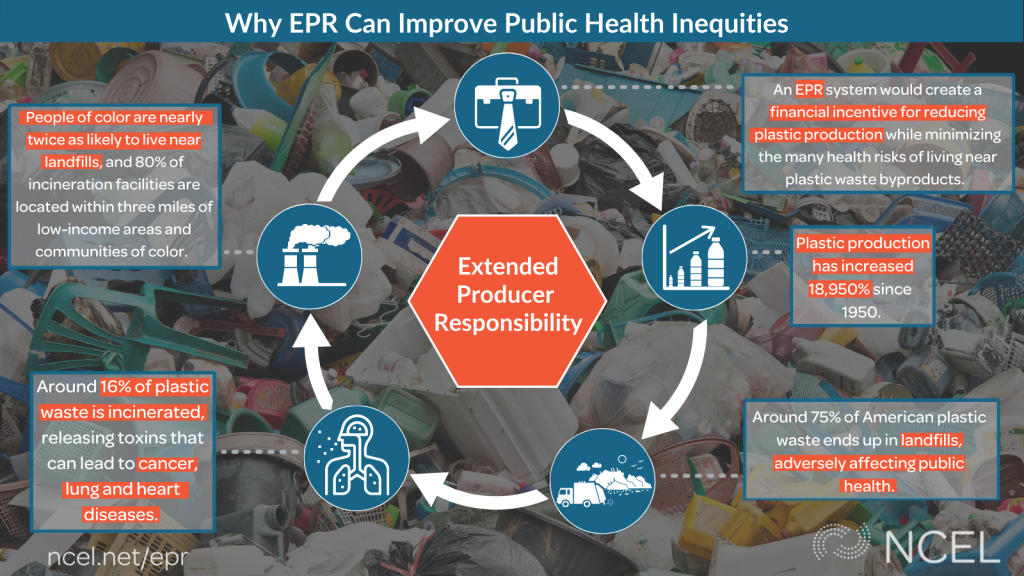 In addition to jointly introducing legislation, these legislators are also coming together to form an EPR for Packaging Network. By creating this network, legislators are establishing a group of lawmakers to exchange policy ideas, strategies, and lessons learned.
States know they are more powerful when acting together. These legislators are moving the conversation forward around how to combat plastic pollution and move towards a circular economy and zero-waste through a united effort.
"We cannot keep pushing environmental costs on to states and municipalities while the industries that profit from polluting continue to peddle the myth that local, taxpayer-funded recycling programs are a real solution," said Hawaii State Representative Nicole Lowen. "In Hawaii, plastics and other packaging waste threaten our marine resources and pollute our beaches, impacting the economy, public health, and our way of life. By working with other states through NCEL's network, it is my hope that together we can move the industry to take action on a national scale, and move the public to demand that they do so."
Over the past few years, states have pursued a wide variety of plastic legislation. Each year sees an increase in the number of bills introduced and passed. Last year alone, 35 states introduced legislation aimed at reducing plastic pollution. Today, these eight states are taking their action a step further by committing to long-term planning and moving towards a circular economy.
"These state legislators are committed to reducing plastic pollution waste and ensuring healthy communities," said Jeff Mauk, Executive Director of the National Caucus of Environmental Legislators. "By acting together these legislators are able to ensure strong and ambitious EPR policies that can be adapted by future states. They are demonstrating the value in having state legislators work together across state lines."
Created by and for state legislators, the National Caucus of Environmental Legislators is a 501(c)(3) nonprofit that organizes over 1,000 environmentally committed state legislators from all 50 states and both parties. NCEL provides venues and opportunities for lawmakers to share ideas and collaborate on environmental issues.
###
Contact: Taylor Anderson, NCEL Communications Manager, tanderson@ncel.net