Policy Update
State Action Influences Federal Wildlife Corridor Bill
On May 16, the day before Endangered Species Day, Representative Don Beyer and Senator Tom Udall introduced the federal "Wildlife Corridors Conservation Act of 2019." The bill would establish a National Wildlife Corridor System and establish a grant program to fund projects on state, tribal, and private land.
In addition, on the same day, Pennsylvania introduced HB 1475, An Act Providing for Conservation Corridors.
States across the country have been actively working on wildlife corridor bills. This year, 11 states introduced legislation.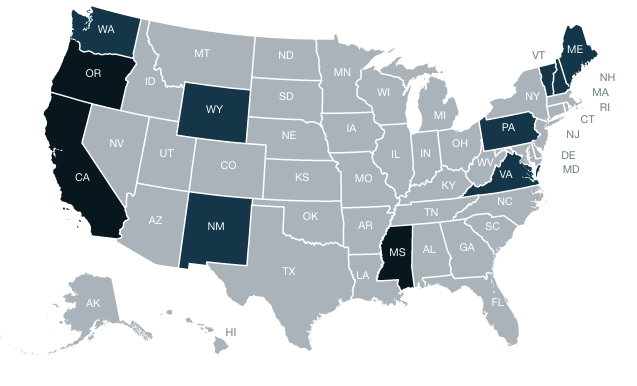 The federal Wildlife Corridors Conservation Act was modeled after legislation passed by New Mexico this year. In March, New Mexico enacted SB 228, sponsored by Senator Mimi Stewart. This law authorizes the Department of Game and Fish and the Department of Transportation to work together to create a Wildlife Corridor Action Plan and a Prioritized Wildlife Corridors Project List.
Other states to have passed corridor legislation in the previous years include New Hampshire, Wyoming, and California.