NCEL Blog
Ocean-Based Solutions and State Leadership
April 20, 2021
The oceans cover more than 70% of our planet's surface, about 37% of the world's population lives in coastal areas, and between 50 and 80% of the oxygen we breathe comes from the ocean. In the United States, 40% of the total population lives in coastal areas and 100% of the population benefits from healthy ocean ecosystems, starting with the air we breathe. The vital importance of the oceans, however, has remained largely unrecognized and only recently has the federal government acknowledged the need to protect our oceans.
In 2010, former President Obama created the National Ocean Council, where Beth Kertulla, NCEL President, served as Director. In 2020, United States Representative Grijalva introduced the Ocean-Based Climate Solutions Act, a comprehensive bill that puts oceans at the forefront. And this year, President Biden signed a sweeping executive order aiming to protect 30% of our oceans while simultaneously combating climate change and the economic crisis.
It's become clear: we need healthy oceans to survive and to eventually thrive.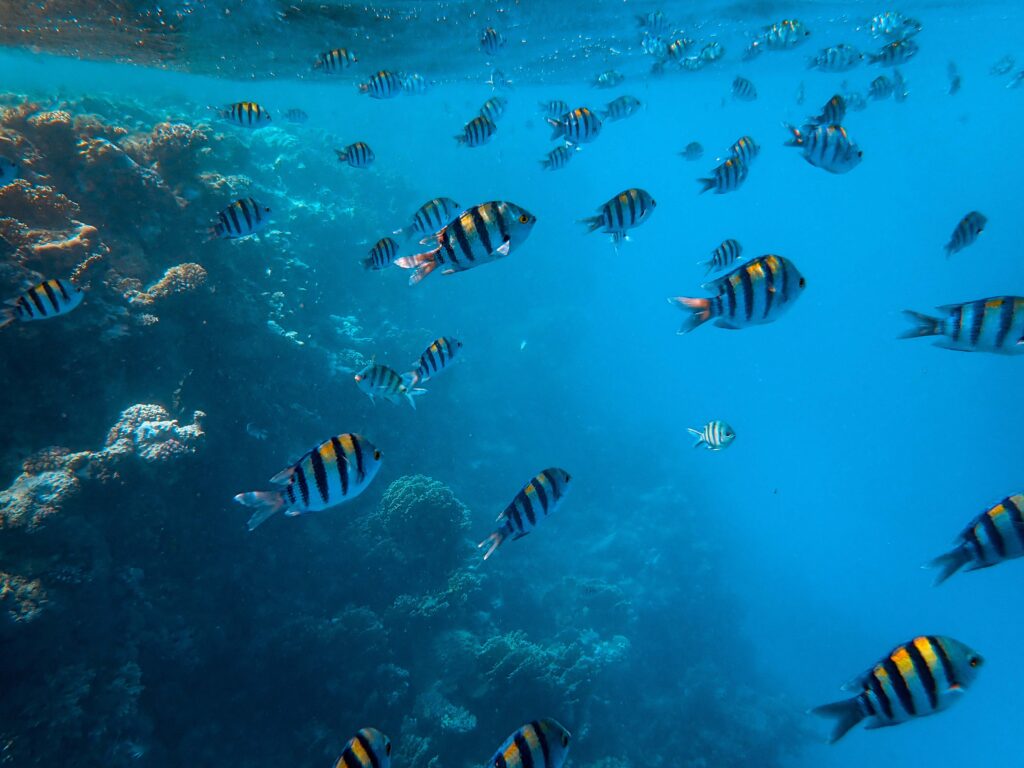 States Are Advancing Ocean Protection Legislation
Growing recognition of our inextricable connection to the ocean has also inspired state lawmakers to advance policy that protects coastal habitats and harnesses the power of the ocean to fight climate change. State legislators have worked tirelessly to protect their coasts, led their states to set their own climate goals, and laid the roadmap for climate leadership. During the Trump administration, for example, ten states enacted legislation to ban offshore drilling, an activity that can destroy entire marine and coastal habitats. State legislators continue to use this momentum to ensure that their coasts are free from the threats of offshore drilling. Currently, six states have active legislation restricting offshore drilling and related activities, such as seismic testing, which harms marine life, and onshore infrastructure, which poses a risk to human health.
Oceans As A Resource in the Clean Energy Transition
Now, with the support of the Biden-Harris Administration, state leaders are working to transition from fossil fuels to clean energy. For coastal states, that largely means offshore wind, a form of energy with immense potential in the United States, able to power millions of homes and help curb greenhouse gas emissions. Critically, the federal government also needs states' support if we are to achieve our national climate goals. State legislatures can advance state policies that set goals and frameworks to support offshore wind, while ensuring responsible development. In Massachusetts, a recently introduced bill requires a percentage of the cost of the project to be allocated to a fund in support of research and workforce development. In California, a recently introduced bill requires the Energy Commission to establish a program to research the effects on fisheries, Native American populations, and small local governments. These are just a few examples that show how state legislators are taking significant steps to develop offshore wind, and do so with communities at the heart of the initiative.
Nature-Based Climate Solutions From Our Oceans
Offshore wind, however, is not the only ocean-based solution to combat climate change. Coastal ecosystems, like seagrass beds, mangrove forests, and salt marshes, naturally capture atmospheric carbon, or "blue carbon," and store it in the soil for decades or even millenia. Blue carbon habitats are able to store over ten times more carbon than terrestrial ecosystems and may be key to meeting global climate goals, not to mention their potential value in carbon markets. Last year, Rep. Bonamici and Sen. Murkowski introduced the Blue Carbon for Our Planet Act in Congress, unquestionably putting blue carbon on the legislative map. The problem is that many coastal ecosystems are degraded as a result of human activities, and conservation efforts are needed to preserve these important carbon sinks.
Here too, states are leading the way and setting the tone for national action. In Virginia, a bill was recently enacted to establish a Carbon Sequestration Task Force to study carbon sequestration in the state, including blue carbon. An active California bill aims to create a pilot program to test shellfish and seaweed mariculture production and restoration strategies to support ecosystem services such as carbon sequestration.
Clearly, coastal legislators are working to enact policies that support coastal restoration, and thus, carbon sequestration. This effort is further evidenced in a letter from over 130 coastal legislators, representing 19 coastal states, urging Congress to consider investing in these critical habitats.
Coastal Legislators Have a Crucial Role to Play
Transitioning away from fossil fuels, the restoration of coastal habitats, and the responsible development of offshore wind are only some examples of the important role and amount of work that coastal legislators have in front of them to not only protect coastal communities, but the entire country. The ocean is not a removed ecosystem, but a critical habitat in need of protection and a vital natural solution to combat the worst effects of climate change.