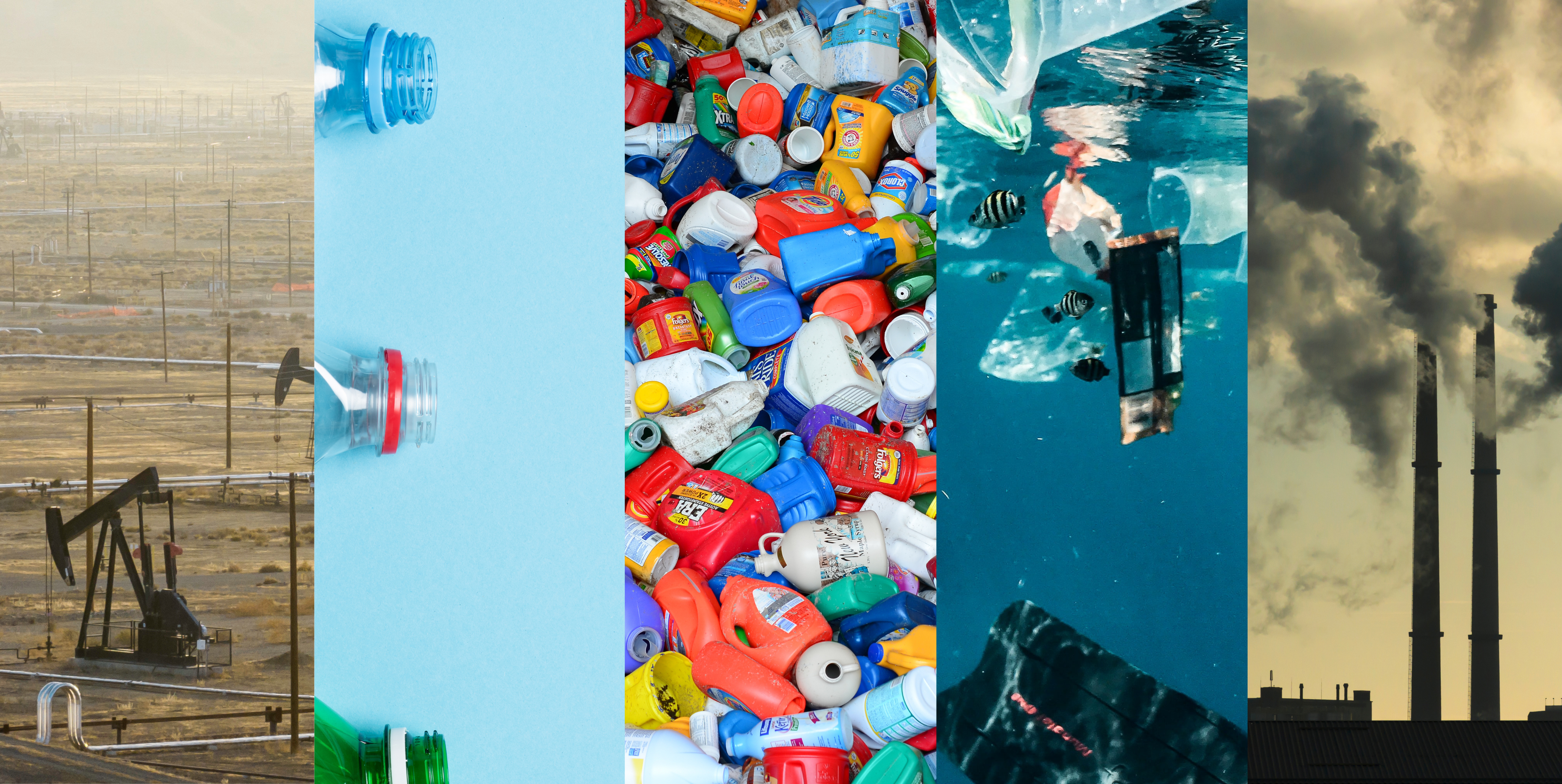 Press Release
NCEL Launches New 'Zero Waste Policy Roadmap' to Help U.S. States Eliminate Plastic Pollution
May 18, 2023
Washington, D.C. – Today NCEL released the Zero Waste Policy Roadmap for a Plastic-Free Future, a resource developed in consultation with three other organizations to give lawmakers the information they need to craft policies that comprehensively and equitably address plastic pollution.
From the extraction of petrochemicals to the toxic substances used in plastics to ineffective waste management systems, plastics pollute the natural environment and ultimately harm human health at every stage of their life cycle.
While many state and local policies currently focus on managing plastic waste once it is generated, it is clear that recycling alone will never be able to keep pace with the production of single-use plastics: the U.S. currently only recycles 5% of all plastic, and plastic production is expected to increase by over 30% in the next decade as the fossil fuel industry seeks to make up for lost sources of revenue.
To address the increasing and pervasive threat of plastic pollution, NCEL's Zero Waste Policy Roadmap offers a thorough analysis of policy solutions so that decision-makers can account for the full life cycle of plastics and transform our waste system into a just, toxic-free, circular economy. Each of the Roadmap's five sections focuses on a specific stage in the plastic pollution life cycle and includes an overview of the topic, elements for ensuring justice and equity in policymaking, and key policy options compiled from examples across the country.
"Resources like this roadmap are invaluable tools for state legislators as they explore options to reduce waste," said Dylan McDowell, NCEL Executive Director. "This toolkit provides legislators in all states, regardless of political makeup, concrete steps they can take to move towards a zero-waste future."
The Eliminating Petrochemical Extractions section focuses on how to limit the proliferating petrochemical industry and the resulting negative public health outcomes. As the U.S. shifts to renewable energy, the fossil fuel industry has been making massive investments in turning natural gas into significantly cheaper plastic to account for decreasing demand for oil and gas.
The Plastics and Toxic Chemicals section provides strategies for limiting the use and exposure to toxic chemicals used in plastic products. From the food we eat that is wrapped in plastic to the vinyl flooring in our homes, we are all exposed to toxic plastic additives on a regular basis, with low-income and communities of color impacted the most.
The Source Reduction and Reuse section focuses on the ways states can reduce as many single-use products as possible and transition to non-toxic reusable products and packaging. Adopting policies and practices that prioritize source reduction and reuse of plastics is one of the most effective ways to reduce plastic pollution, while also dramatically decreasing waste management costs and providing significant environmental benefits.
"Plastics are one of the biggest challenges facing our work to reduce pollution, with over 380 million metric tons produced per year," according to North Carolina Representative Pricey Harrison. "At least 14 million tons of that plastic ends up in the ocean every year, and it's well known by 2050 there will be more plastic in the ocean than fish. Rep. Deb Butler and I filed the Break Free From Plastics bill to address the overuse of plastics in packaging. Reducing the amount of plastic used in packaging and increasing the amount of post-consumer waste used is a critical piece of addressing this growing problem."
The Recycling and Extended Producer Responsibility section looks at how recycling policy can be made more effective by accompanying it with ambitious reduction and reuse policies that include targets, funding, and enforcement.
"We cannot address the issue of plastic waste without involving and holding producers accountable," said Maryland Delegate Sara Love. "This year, I'm proud to have sponsored along with Senator Malcolm Augustine SB222/HB284 that establishes a study and needs assessment necessary to set up a producer responsibility for packaging program in Maryland. The producer responsibility program puts the onus on the producers and incentivizes them to make more sustainable choices."
The False Promises: Recycling vs Waste Incineration section explores the ways in which the petrochemical and plastics industry have increasingly promoted the burning of plastic and waste incineration (i.e. "chemical recycling) as a solution to the worsening plastic pollution crisis. Included is a deeper look into chemical recycling and the dangers that it poses, as well as policy solutions to combat these false solutions.
"Far too often, polluting industries choose to set up shop in neighborhoods that are already home to other sources of air, water, and ground contamination," said Rhode Island Senator Dawn Euer and sponsor of SB0770. "The concentration of health and environmental risks in these communities is an environmental injustice, sacrificing their well-being in service to wealthier and more powerful interests. These communities need more tools to be able to assert their rights to clean air and water and self-determine their future. No one should have their neighborhood serve as a dumping ground for multiple pollution-producing facilities."
Learn more and view the full resource, Zero Waste Policy Roadmap for a Plastic-Free Future, here.
###
Created by and for state legislators, the National Caucus of Environmental Legislators is a 501(c)(3) nonprofit that organizes over 1,200 environmentally-committed state legislators from all 50 states and both parties. NCEL provides venues and opportunities for lawmakers to share ideas and collaborate on environmental issues.