NCEL Blog
NCEL Celebrates Black History Month
February 3, 2021 | This is a guest blog written by Audre'ana Ellis, NCEL's Environmental Health Intern. Audre'ana is a senior Environmental Studies major and Political Science minor at Howard University and believes it is vital that people of color are key players in the environmental movement.
Black History Month invites us to reflect on how our collective histories shape our present and future. For the past few months, NCEL team members have been reading the work of Dr. Carolyn Finney together.
In her book, "Black Face, White Spaces: Reimagining the Relationship of African Americans to the Great Outdoors," Dr. Finney offers the complexities of American life through the lived experiences of Black community members. The readings highlight how our relationship with nature has always been racialized. Therefore, our collective ability to protect, restore, and conserve our environment has to be done through anti-racism and justice.
Throughout history, Black scholars and organizers championed the idea that environmental conditions and social conditions are inextricably linked. Though often uncredited, scholars such as W.E.B Dubois and Zora Neal Hurston analyzed the relationship between people and the environment, linking environmental degradation to human health issues. Black organizers continued this analysis. The Black Panthers started a free breakfast program for school children to curb childhood hunger and a lack of accessible nutrient-rich food options in Black communities all over the country.
Recognizing the same issue of environmental impacts on human life, Fannie Lou Hammer pioneered the food justice movement. She established the Freedom Farm Cooperative to address food apartheid and improve land access to Black farmers in the Mississippi Delta. Black historic leaders created the foundation for the environmental justice movement, and the 1982 Sit-in Against Warren County North Carolina's polychlorinated biphenyl (PCB) landfill catalyzed the modern movement. Since then Black environmental organizers and activists have advocated for policy solutions at the intersection of social justice and environmentalism.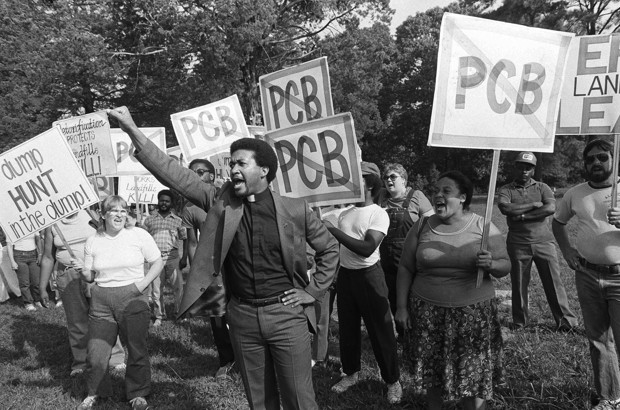 Due to systemic racism, Black communities continue to disproportionately reside near toxic facilities and dumping sites, resulting in generations of people that have compromised immune systems, cancer, asthma, and other severe ailments. Researchers like Dr. Beverly Wright, Vernice Miller-Travis, and Dr. Robert Bullard have worked to fight these injustices and ensure that one's race and zip code are not the determinants of environmental health.
Dr. Wright's experience growing up in "Cancer Alley" – a stretch of Louisiana where communities are polluted by the many industries in close proximity – shaped her work in environmental justice advocacy and led to her founding of the Deep South Center for Environmental Justice. Her work is centered along the Mississippi River where she addresses environmental health inequities along the river and the Gulf Coast region.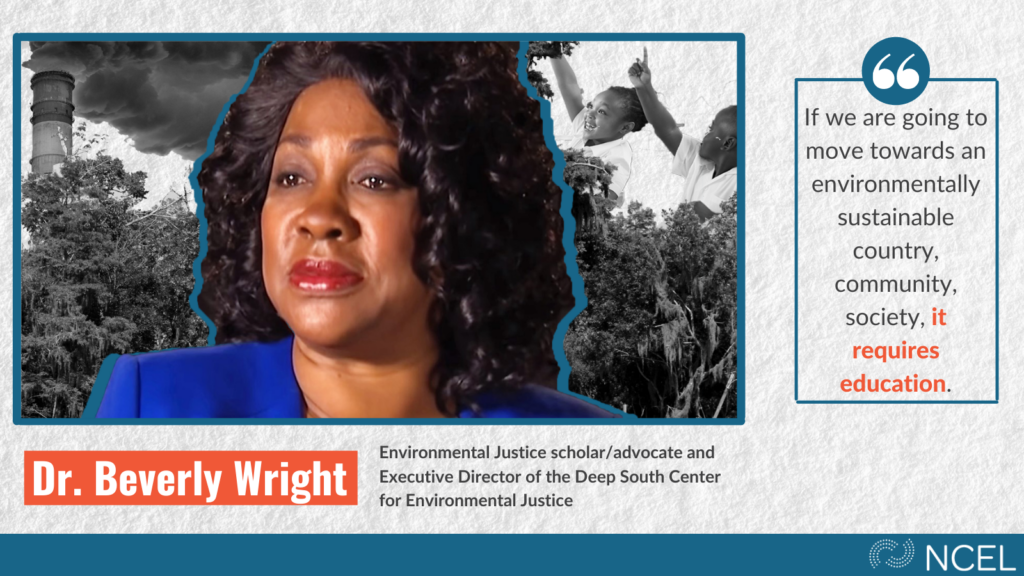 Miller-Travis' leadership on a research study that demonstrated the relationship between race and proximity to hazardous waste sites led to the phrase "environmental racism."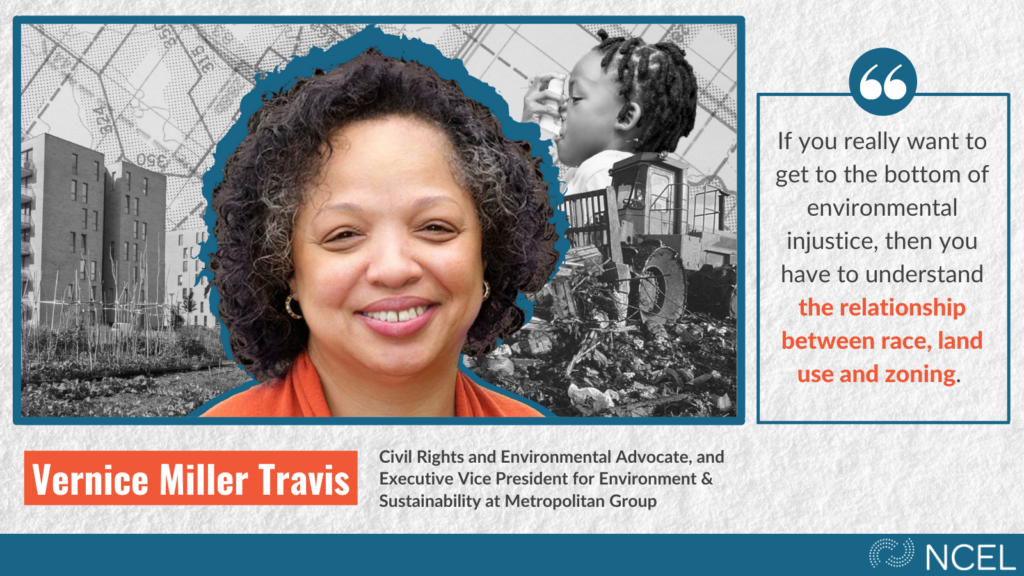 Dr. Bullard, known as the Father of Environmental Justice, has dedicated a majority of his life to environmental justice advocacy and activism. His book Dumping in Dixie, identified the intersection of race, class, and environmental quality and helped establish the framework for future studies.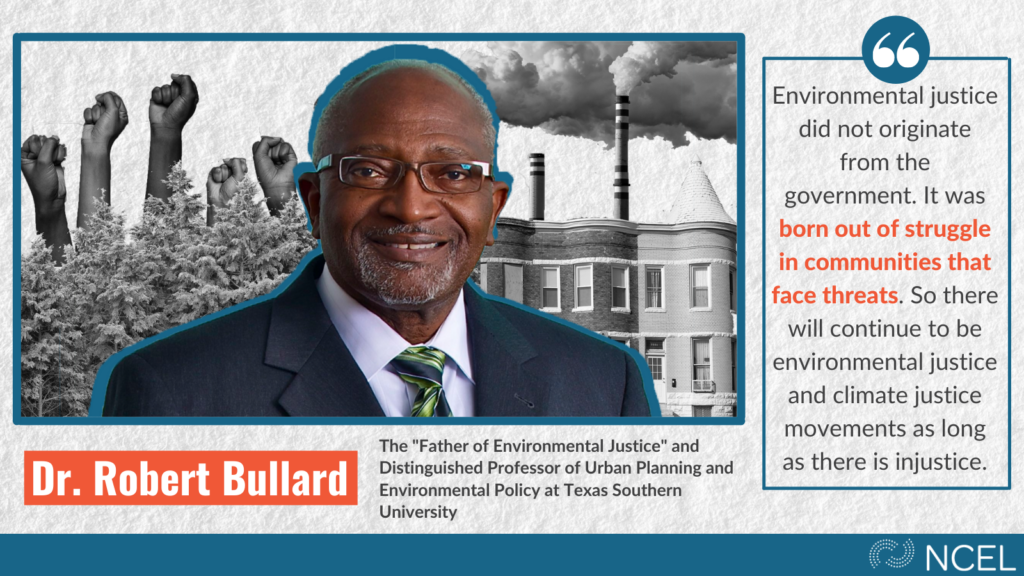 During Black History Month it is important to reflect on the work of the pioneers in the Environmental Justice movement. Environmental policy must continue to uplift and support the voices of the Black community to create environmental justice.