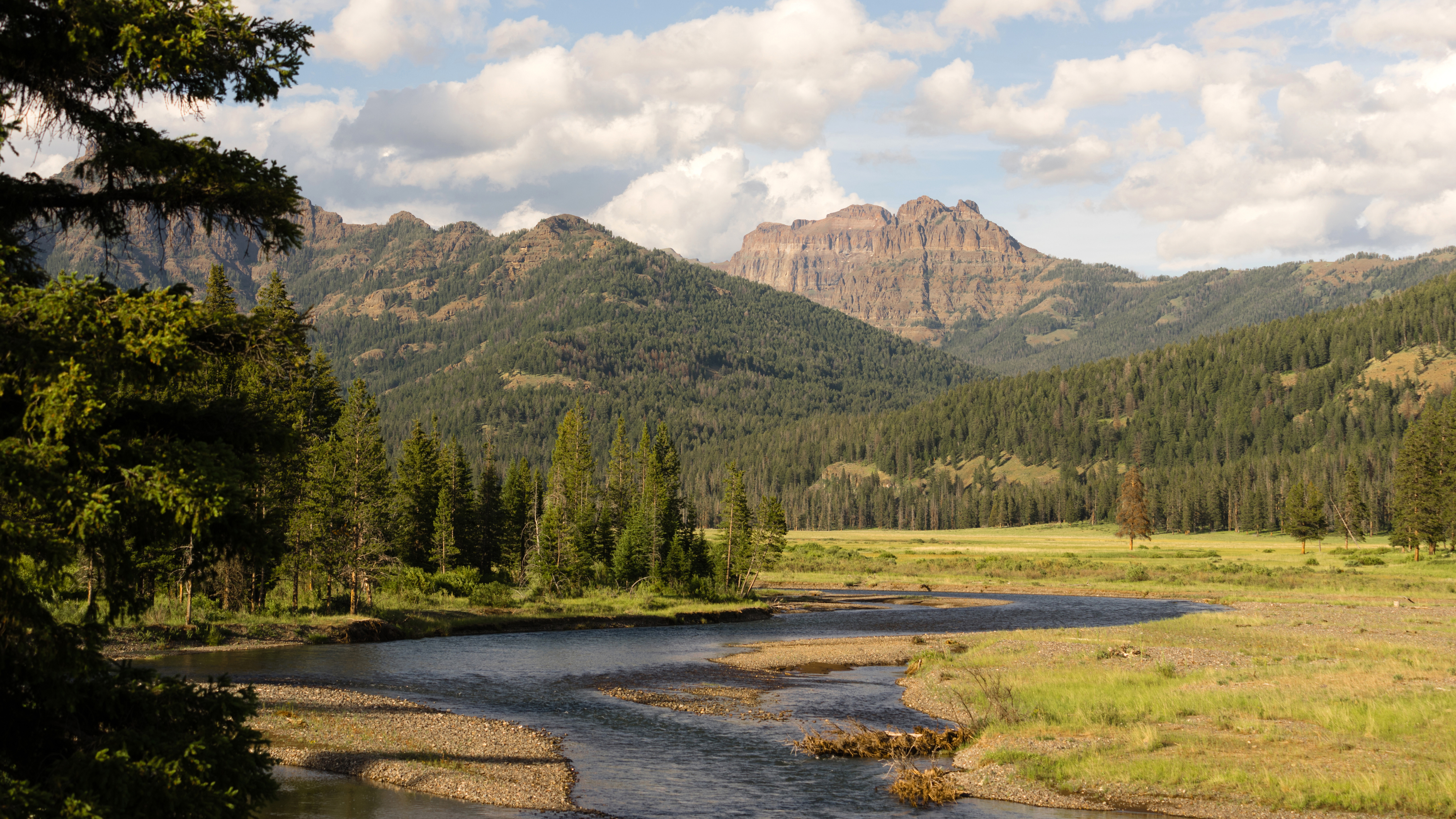 NCEL Blog
Native American Heritage Month 2022: Honoring Tribal Sovereignty and Self Determination
November 2, 2022
NCEL is not a native-led organization, nor does it speak for the perspectives or views of Indigenous peoples. For information on Native American history, culture, or governance we strongly encourage you to visit the list of organizations at the bottom of this blog.
Overview: What is Native American Heritage Month?
Prior to European colonization, the lands that are now collectively known as North America were inhabited and governed by complex Indigenous societies. During Native American Heritage Month, NCEL is taking time to share how lawmakers and the public can work to correct the lasting legacies of cultural erasure and displacement from ancestral homelands waged against Indigenous Americans. While this work requires and deserves year-round attention, Native American Heritage Month offers a specific opportunity to move the societal conversation forward.
There are currently 574 federally recognized tribes, including 228 in Alaska, and 63 state-recognized tribes across 35 states (see map below). By uplifting the needs and perspectives of these tribal nations, states around the country can forge meaningful intergovernmental partnerships while also fulfilling a moral and legal obligation to the nation's first inhabitants. State legislators can support equitable partnerships with native communities by becoming familiar with tribal governance structures, best practices for meaningful consultation, and Tribal/State relations in their state.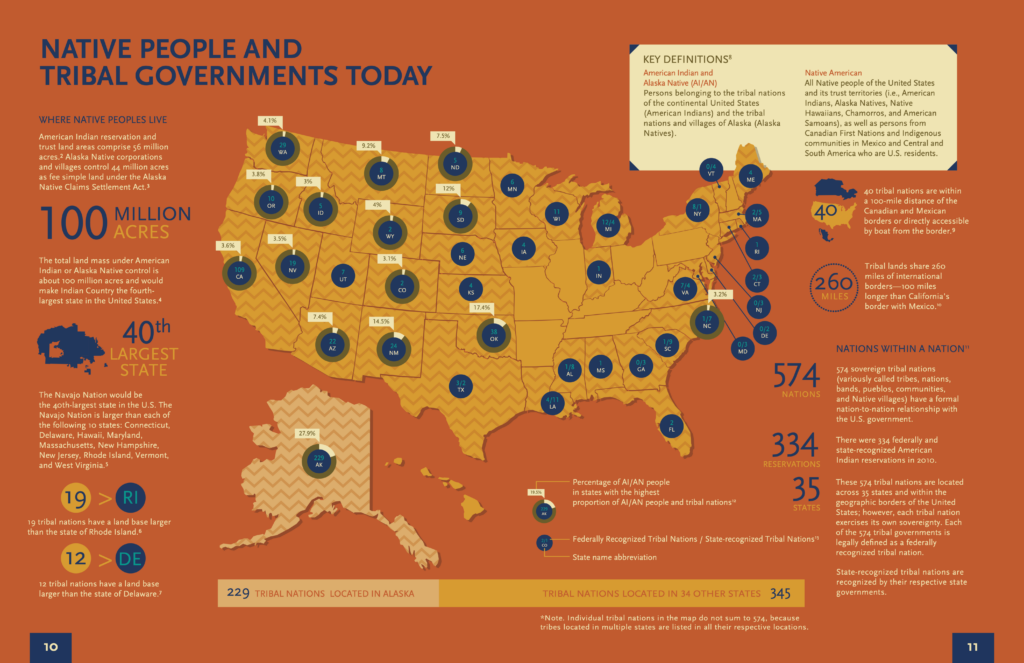 For environmentally-minded policymakers specifically, forming mutually beneficial partnerships with tribal governments can be critical to improving environmental health. While it is important to not overgeneralize or fall into stereotypes when referring to all Indigenous Americans as environmentalists, native peoples are proven leaders in environmental stewardship and the protection of biodiversity. While making up just 5% of the global population, Indigenous peoples protect 80% of the Earth's biodiversity. Within the United States, tribes continue to be leaders in the fight for environmental justice, climate action, wildlife conservation, as well as air and water protection – often receiving little recognition while having to confront underfunding and systemic anti-Indigeneity forces.
November, therefore, is a month to recognize and celebrate all of the contributions of Indigenous Americans while charting a course for a more equitable future. Included in the remainder of this blog are strategies for U.S. states to meaningfully support and partner with Native Americans while strengthening tribal sovereignty.
Jump to a section: Tribal/State Collaboration | Decolonizing Philanthropy | State Policies | Native-Led Organizations
Successes of Tribal and State Collaboration
Meaningful tribal consultation in Oregon – Oregon is home to nine federally recognized tribes. In 2001, the Oregon Legislature adopted S.B.770 which directs state agencies to promote government-to-government relations with Oregon's federally recognized tribes, and to develop and implement policies that include the consideration of tribal interests in the development and implementation of state programs that may affect tribes. Since passage, several agencies have built meaningful tribal consultation into their activities. For example, the Oregon Department of Fish and Wildlife works closely with tribes to establish agreements formalizing ODFW's roles in supporting ceremonial and cultural fishing and hunting opportunities, fish and wildlife restoration projects, and habitat connectivity projects that are beneficial to tribes.
Land Back in Minnesota – Land Back is a movement led by Indigenous Peoples rightfully demanding a return of colonized land and a place in keeping returned lands alive and spiritually connected. In June 2022, the Bois Forte Band of Chippewa restored more than 28,000 acres of land to tribal ownership through an agreement with the nonprofit Conservation Fund, who purchased the land in 2020 with intent to return it to the tribe. The land will be managed in accordance with the Minnesota Sustainable Forest Incentive Act, a state program that offers payments for entities that conserve forested land. These payments will help the Tribe repay the loan used to purchase the land. The land will be used for hunting, fishing, and gathering.
Cooperative Management, Conservation and Interpretation of Traditional Resources in California – In September, the Yurok Tribe and California State Parks reached an agreement that elevates the access and management of natural resources for tribal members on Yurok Ancestral Territory. As a result of the agreement, Yurok Tribal citizens can access state parks inside of the North Coast Redwoods District and within Yurok Ancestral Territory to: gather plants and minerals (without applying for a permit); and participate in tribal activities such as religious, spiritual, ceremonial, recreation, and research. This decision will help reintegrate the Yurok Tribe's TEK into current management of the park's resources, and marks the opening of CA's first and only tribally managed visitor center within the entire State Park System: Chah-pekw O' Ket'-toh "Stone Lagoon" Visitor Center.
Decolonizing Philanthropy
Today, roughly 0.4% of large foundation grants go to supporting Native communities and causes. Within that 0.4%, an even smaller fraction goes to Native environmental conservation efforts. Ironically, Indigenous cultures are "rooted in generosity, respect, responsibility, partnership, and reciprocity," and such qualities are what made "survival possible for the many waves of colonial settlers who came to this land." Indigenous Peoples are the original philanthropists, yet many Native communities have been forced to become "islands of poverty in a sea of wealth."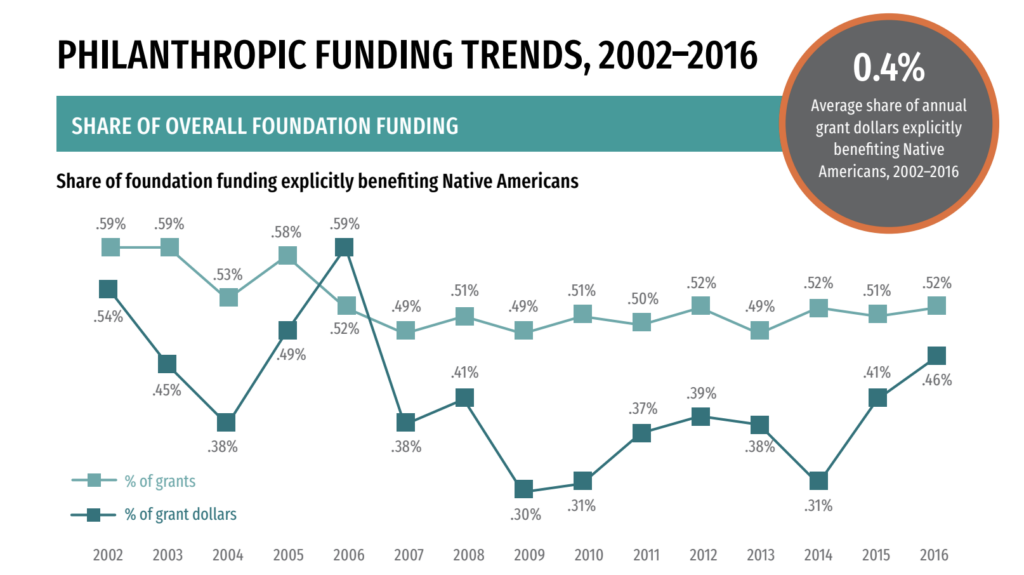 Many Western approaches to philanthropy involve siloed and exclusionary giving, as well as the prioritization of organizations that already have a platform, which often deepens the racial wealth gap when the overwhelming majority (73%) environmental organizations are white-led.
Indigenous-led organizations like Native Americans in Philanthropy, and Decolonizing Wealth are bringing to light both the enormous contributions of Native people to the accumulation of wealth in what is known as the United States, as well as the tools for staunch reform and reconciliation.
For those interested in learning how to sustainably support Native-led work, NAP and Candid recommend to first take time to acknowledge and understand the complex history of the U.S. from an Indigenous perspective. This understanding provides a shared reference point for moving forward in adequately addressing gaps in wealth and giving for Native communities, particularly within the environmental sector.
State Policies That Center Native Representation
Native-Led Organizations to Follow and Support
While NCEL is committed to facilitating stronger and more meaningful relationships between state and tribal governments, we are not a native led organization and should not be used as a definitive source on tribal matters. For continued learning and support of Native American empowerment, we encourage you to check out the native-led organizations below.
For more, the National Congress of American Indians has an extensive list of Native organizations throughout the United States.
---
May is recognized as Asian American, Native Hawaiian, and Pacific Islander Heritage Month. To learn more about Native Hawaiin history, visit this article.