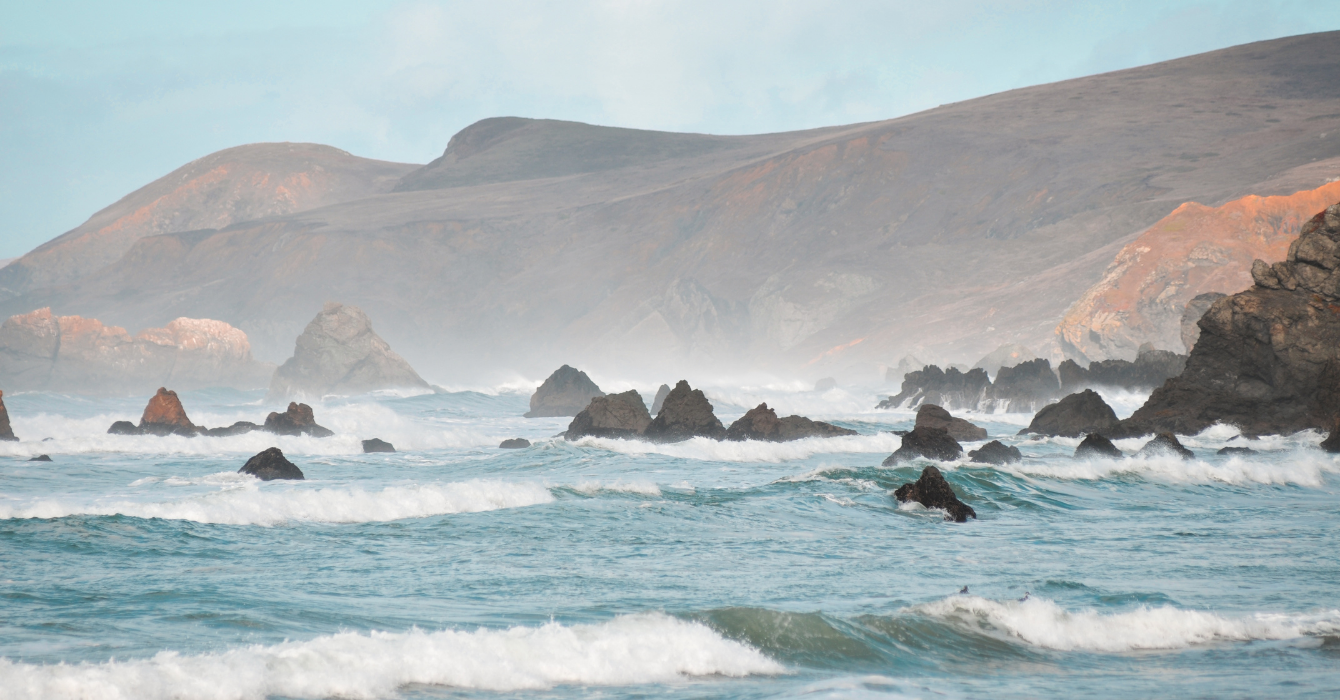 Press Release
Latino Legislators from 12 States and Puerto Rico Call on Administration to Ensure Equitable Conservation
June 6, 2022
Media Contacts:
Latino state legislators from 12 states and Puerto Rico, representing coastal and inland communities, sent a letter today urging President Biden to take action to ensure the equitable conservation of lands, waters, and oceans through the America the Beautiful Initiative.
The letter, sent during Ocean Month and days before World Ocean Day, details how the conservation of our lands and oceans can provide critical resilience for coastal and inland communities while also providing opportunities for leisure, recreation, and tradition. The letter was signed by Latino state legislators from 12 states and Puerto Rico spanning the Hawaiian Islands, Pacific Coast, Southwest, Mountain West, Gulf Coast, Caribbean, and Northeast.
"Latino communities continue to lack equitable access to nature and its benefits, and the climate crisis is only going to continue aggravating this problem," said Marce Gutiérrez-Graudiņš, Azul's Founder and Executive Director. To ensure the 30×30 initiative confronts this environmental injustice, the Biden-Harris Administration must heed the call of Latino state legislators nationwide: the America the Beautiful Challenge funding must be allocated in a manner consistent with the size and needs of coastal and inland Latino communities."
While the COVID-19 pandemic brought many people closer to nature, it underscored the continuous access disparity. Black, Indigenous, and communities of color are three times more likely to live in nature-deprived areas than those in white communities.
"Too often, the repercussions of inequitable access to our nation's land, ocean, and their benefits fall on Latino communities and other people of color," said California Assemblywoman Luz Rivas (AD 39). "As someone who represents a district with a diverse population, I believe 30×30 must accomplish equitable access to nature. The America the Beautiful Challenge funding can achieve this goal if it is allocated in a manner that meaningfully supports communities of color."
The Biden Administration can bring us closer to accomplishing equitable conservation and outdoor access for all by ensuring that the $1 billion America the Beautiful Challenge, a partnership with the National Fish and Wildlife Foundation, allocates funding in a manner that is consistent with the size and needs of Latino communities nationwide. This means encouraging the prioritization of applicants that advance equitable access to coastal and inland resources for Latino communities.
Beyond the federal government, states are also considering 30×30 legislation. This year, at least 12 states considered legislation to protect 30% of land and water by 2030, and the access and values that will provide for Latino communities and other communities of color remains vital.
"State legislators are especially influential when they act together with a unified voice," said Jeff Mauk, NCEL Executive Director. "As both state and federal 30×30 plans are being developed, collaboration is crucial in ensuring conservation and access is shared equitably across all communities. It is necessary equity is at the center of these conservation priorities. That's why these legislators from 12 states and Puerto Rico are calling for action from the Administration."
The full text of the letter and a list of signatures is available here.
###
Azul is a grassroots organization working with Latinxs to conserve coasts and oceans. It was founded in 2011 to bring Latinx perspectives and participation to ocean conservation and has long advocated for environmental justice and equity in the state of California, across the nation and at international levels. It has developed—and executed—campaigns that achieved groundbreaking ocean conservation policy victories in California, including the first statewide ban of single-use plastic bags in the country.
Created by and for state legislators, the National Caucus of Environmental Legislators is a 501(c)(3) nonprofit that organizes over 1,000 environmentally-committed state legislators from all 50 states and both parties. NCEL provides venues and opportunities for lawmakers to share ideas and collaborate on environmental issues.