NCEL Events
Integrated Policies for Ocean Climate Action: Building Coastal Resiliency in the U.S.
September 21, 2021 @ 11:00am ET
About The Event
Join us during Climate Week NYC for this event hosted by NCEL, OA Alliance, Ocean Conservancy, and Seattle Aquarium on Tuesday, September 21 at 11:00am ET.
In concert with federal partners, U.S. states are demonstrating the kinds of local actions, policy integration, and regional cooperation that are needed at a global scale to mobilize ambitious and urgent actions for reducing GHG emissions and helping communities and industries build resilience to climate-ocean change. As drivers of local and regional strategies, U.S. states are helping to integrate and operationalize the climate-ocean nexus across federal and state policy landscapes.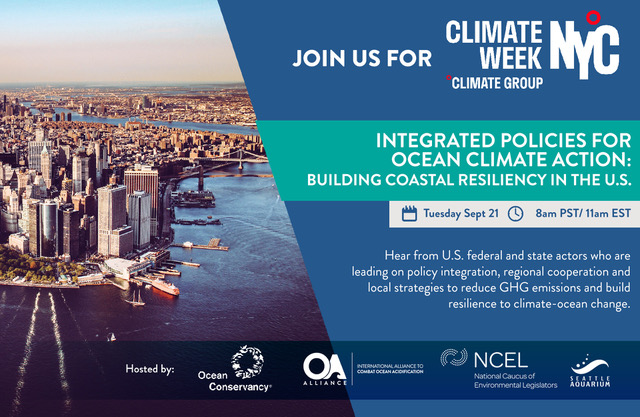 Empower State Environmental Champions
Your donation funds the fight for equitable actions that protect the environment and our health.
Donate