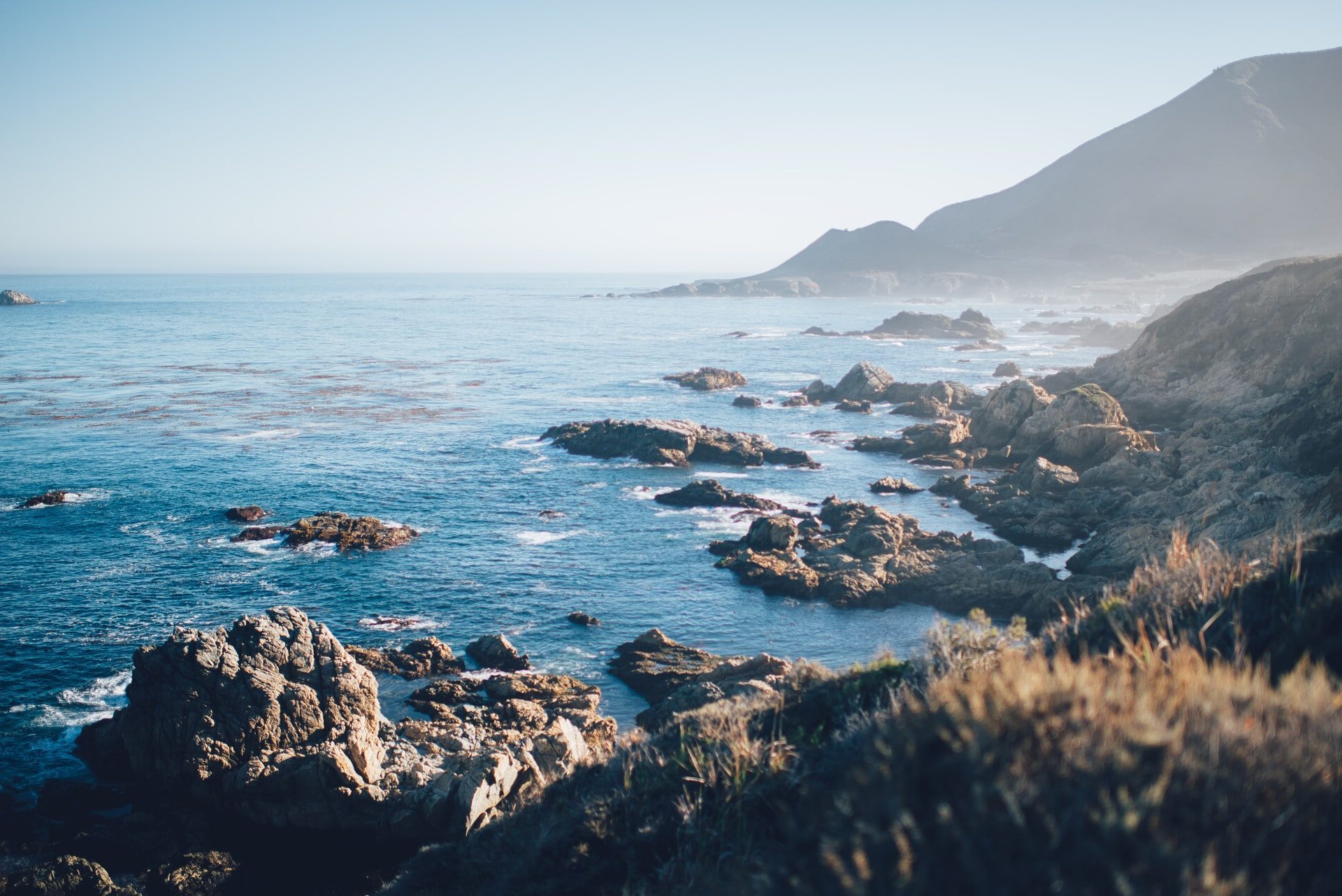 NCEL Blog
Breaking Down the IPCC and What States Can Do: The Ocean-Climate Nexus
November 9, 2021
As world leaders meet for COP26 to discuss climate change, subnational leadership and advocates are emphasizing the need to make the ocean, a global climate regulator, a central piece of climate conversations and solutions. The ocean covers over 70% of the planet and, over the past decades, has absorbed over 90% of excess heat and taken up between 20-30% of human-induced carbon emissions.
The Intergovernmental Panel on Climate Change (IPCC) recently released its latest report addressing the effects of climate change. The report, titled Climate Change 2021: The Physical Science Basis (2021), builds on their Special Report on the Ocean and Cryosphere in a Changing Climate (2019). Despite the report's findings on ocean and coastal ecosystems, as well as decades of science warning us about the long-term effects of climate change on ocean systems, the ocean has largely been left out of national and international conversations, with island nations largely leading global efforts.
Mia Mottley, prime minister of Barbados, emphasized last week at COP26 that failure to act on climate would be "a death sentence" for communities in island nations. The science is clear and community voices are loud. Leaders cannot appropriately act on climate unless they do so with the ocean at the heart of every action.
Key IPCC Takeaways
#1 Irreversible and Unequivocal Damage
"Past greenhouse gas emissions since 1750 have committed the global ocean to future warming."
The report concludes that human-induced emissions have "unequivocally" influenced the atmosphere and the ocean, causing widespread and rapid changes. The report also deems some of the consequences of climate change on the ocean as "irreversible" for centuries and even millennia, including global sea level, which is "virtually certain" to continue to rise over the 21st century. Other catastrophic effects, like ice sheet collapse and abrupt ocean circulation changes, are also possible if we don't cut carbon emissions now.
​​#2 Losing Critical Carbon Sinks
The ocean acts as a critical carbon sink, taking up and storing carbon emissions from the atmosphere. The carbon stored in ocean and coastal ecosystems is also known as blue carbon. Blue carbon ecosystems can sequester and store more carbon per unit area than terrestrial forests and have been recognized for their role in mitigating climate change. The report concluded that as the world warms, the ocean will become less effective as a carbon sink, and thus, be less effective at slowing the accumulation of atmospheric carbon dioxide. In fact, under all scenarios with increasing carbon dioxide emissions, the ocean may become a net source of carbon emissions by 2100.
#3 Severe and Compounding Damage
Climate change has caused the ocean to become warmer, more acidic, and increasingly more oxygen-depleted. Sea level rise is accelerating and will inevitably result in more extreme and common coastal flooding and erosion. The loss of sea ice in polar regions will also have a dramatic impact on marine ecosystems and on trade. These impacts compound with other human-caused problems, such as poor ocean management, industrial overfishing, resource exploitation, destructive development, and plastic pollution. Altogether, ocean habitats and fisheries that feed most of the world are under immense pressure from the stress of climate change and are at risk of disappearing.
What Can States Do?
At the national and international levels, states have led climate action. State legislators participated in climate conversations at COP26, including discussions on ocean justice and coastal resiliency. Hawaii State Senator Chris Lee, who testified in favor of the federal Ocean-Based Climate Solutions Act earlier this year, emphasized during a COP26 panel that collaboration "between states is critically important and powerful" to set a path for federal action.
Cut Emissions
The most immediate step that states can take is cutting carbon emissions by encouraging the development of renewable energy sources. In the ocean, offshore wind has become an affordable and competitive alternative to fossil fuels. This year states have introduced and passed legislation to support the responsible development of offshore wind. Some states, like Oregon, set targets to develop offshore wind power. While advancing offshore wind, states also have the opportunity to permanently restrict destructive activities that threaten coastal communities like offshore drilling. So far, ten states have restricted offshore drilling off their coasts and closed the door on this dangerous practice.
Protect Critical Habitats
States can enact policies that protect blue carbon ecosystems and mitigate the loss of these habitats to climate change. In Virginia, the state legislature enacted a bill earlier this year that establishes an intergovernmental taskforce to study and submit a report on how to use state land and marine resources for carbon sequestration. Another option is to create funding mechanisms that support projects to restore and protect at-risk coastal habitats, like Rhode Island has.
Community Involvement
Recognizing that coastal communities are the first and most impacted by climate-related ocean changes and that working with these communities is essential to ensure long-term sustainability, state leaders can also introduce legislation that prioritizes community involvement and incentivizes resilience through nature-based solutions. These policies can be integrated with decarbonization efforts. For instance, in California, a recently enacted bill that supports offshore wind development requires assessment of impacts on Native American and Indigenous peoples. Similarly, in Massachusetts, state legislators introduced a policy that would create environmental and fisheries working groups and prioritize workforce development.
Nationwide, state leaders are working on solutions to the climate crisis. Ahead of COP26, 537 legislators from 47 states and territories signed a letter urging for full decarbonization and asking President Biden for bold action. The urgency for leadership at all levels of government is clear and the ocean must be an integral part of every action.